20 Jul 2019

'You're wasting film, boy!'

by Adam Bledsoe

Growing up with 35mm cameras, my dad was very particular on photographs taken. He often thought if it wasn't the "perfect" photograph, you were wasting film. Now that I think about that, I bet it was a very expensive hobby or profession to get great at when film had to be purchased and developed.

I regret not taking more photos of my children, and frankly, life in general. (By the way, a shout out to my old colleagues at the Faulkner County Sheriff's Office who insisted you "take" a photograph with a camera and "draw" a picture with a pencil. There you go!) 

A couple of years ago, my family took a cross-country trip, with our destination to the Sequoia National Park in California. I had never taken our family on a long road trip like this, and the things we saw along the way were amazing.

Traveling on the historic Route 66 was a treat. Stopping by some of the popular roadside stands was fun for photo ops. However, as I look back, we didn't capture the trip through photography like we should've. Prior to leaving, I studied (via YouTube, or as some call it YouTube University) photography and videography. My goal was to create a stunning reveal of our travels for the world to see. Ask me where my GoPro is with all my footage and I'll tell you I have NO CLUE (insert palm to the face emoji).  

My failure to properly document the trip is par for how the rest of my life has gone. So many amazing opportunities have come my way, and I fear when I hit my 60s, if the Lord wills, I'll not be able to share with my family all the fun I've had in my life. Summer is here. I commit to get out there and snap more photos, especially candid.  

Don't you love these modern-day cell phones with all the fancy technology included? It's so easy to snap really good photos on the fly. For example, the photo included with this article was taken on my phone during a hike in July at Petit Jean State Park. My family hiked down to the falls, but as a bonus, we went on the Blue Hole trail. 

A couple of things happened. I nearly rolled my ankle completely over…that hurt a lot. I got to thinking…how in the world are they going to carry me out of here. Then, as I hobbled back toward the bridge (if you've been on the hike, you know), we stepped over this little guy. There was almost a dadgum forest fire. I don't do snakes. However, instead of running and screaming like a little girl (no disrespect to little girls), or using napalm to blow up the entire forest, I snapped a photo for your enjoyment and we both went our own direction. Did you know copperheads rattle their tail? Scared the mess out of me.

Get out there and waste all the film you like. It's so easy to document your life with photographs. Take photos for your family to enjoy later in life. Discover the 501 and have the best day of your life.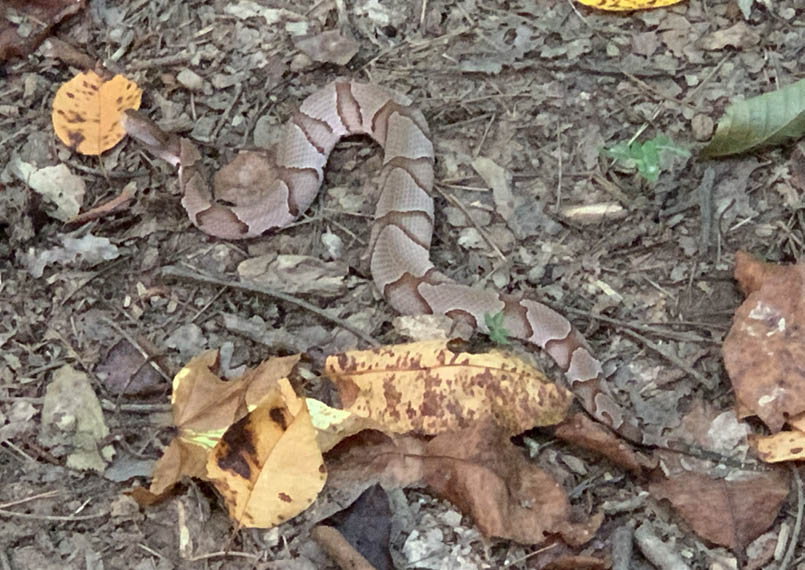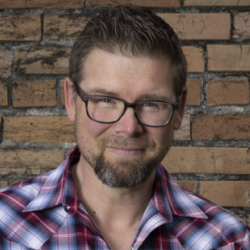 Latest posts by Adam Bledsoe
(see all)