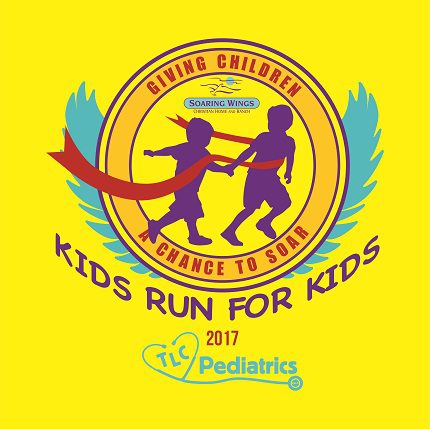 18 Oct 2017

Soaring Wings Ranch celebrates 10 years of giving kids a chance to soar

Soaring Wings Christian Home and Ranch is celebrating 10 years of giving abused, neglected and abandoned children in Arkansas a chance to soar.


Two events will mark this major milestone, starting with the Soaring Wings Half-Marathon and 10K on Saturday, Oct. 21. This sizeable race will challenge almost 1,500 runners and walkers in both race divisions. Conway has hosted more than 18,000 participants and volunteers for this event since the first race in 2007.


There will be a race expo from 10 a.m. until 7 p.m. Friday at Conway Regional Fitness Center. In addition to packet pick up, individuals can shop for the latest running gear from a host of vendors.


There will also be a Kid's Run at 5 p.m. Friday, giving kids a chance to run for the kids that live at the ranch.


The 10K will begin at 6:55 a.m. Saturday, followed by the waive start for the half marathon at 7:10 a.m. For more information about the race, visit swhalf.com.

The following weekend, on Saturday, Oct. 28, Soaring Wings Ranch will host a 10-year Anniversary Celebration on its grounds. Festivities will begin at 11 a.m. and include lunch, provided by Circle Maker Farms, horseback rides, paddle boat rides, a large bounce house and live music. Visitors will also have the opportunity to tour the homes at the ranch.


"We will spend time remembering 10 years of God's faithfulness, and celebrating all He is doing at Soaring Wings Ranch," said Andrew Watson, founder and executive director. "It will be a fantastic time for family and friends of Soaring Wings to gather."


Please call 501.849.2253 or visit facebook.com/swranch for more information about this event.

Soaring Wings Christian Home and Ranch (SWR) is a faith-based nonprofit organization providing Christ-centered, long-term foster care for children who have been abused, neglected, orphaned or are otherwise in need of a chance to soar. Grounded in the promises set forth in Isaiah 40:31, the SWR mission is to provide children with a nurturing, loving family and home for as long as the children need them.


For more information, visit swranch.org.