18 Sep 2019

'Red Swarm': HHG's William Newton

by Mark Oliver

Haskell Harmony Grove senior William Newton will never forget the rainy October night last season when his Cardinals upset one of the Class 4A's top teams — a game that will be remembered as one of the best in school history.

"Last year's win over Nashville was huge for our program," Newton said. "Everyone thought we were going to lose that game. People would say that we had no chance competing against a team like that, and that negativity was something that drove me to give my all in that game. We came out at the last second with a big win, and it's a game that has had a big impact on our football program ever since." 

As a senior leader for the Cardinals, Newton is ready for his team to continue making waves on the gridiron and prove to the naysayers that his team's success last year was no fluke.

"We definitely upset a lot of teams last year," Newton said. "Those wins taught me how to ignore those who doubt your size or your talent and how to play with heart and spirit and go all out. This season, we're walking in with a target on our backs. They're going to be ready for us. We have to be more aggressive this season — go out there and play harder than before." 

Newton was selected to this year's 501 Football Team — 27 players representing all 11 counties of the 501. The team, sponsored by Conway Regional Health System, First Security Bank and Conway Orthopaedics and Sports Medicine Center, boasts the best the 501 has to offer both on and off the field. The senior was nominated by his head coach, Mike Guthrie.
"William's passion and love for the game are his best qualities on the field," Guthrie wrote in his nomination. "He is a team player, stays positive and has great work ethic. I have been coaching football for more than 30 years, and Willie has the highest quality of character I have ever coached. I'm looking forward to his leadership and perseverance on the field this year."
Through Haskell Harmony Grove's first two games of the season, the Cardinals (1-1) have excelled in keeping games close. As one of the team's inside linebackers, Newton attributes the team's early success to a new defensive mindset on the field.
"Our coaches have instilled the idea of 'Red Swarm' into our minds this season," Newton said. "Every time the ball snaps, we fire up and go as hard we can to fly to the ball. We're treating our practices like they are games, and we're focused on our conditioning so that we can go both ways and take each game to the wire if we need to." 
Offensively, Newton bolsters Haskell's rushing attack with 14 carries for 65 yards. This week, the Cardinals search for their second consecutive win as the team travels to Bald Knob.
"We're doing well so far, but we still have room for improvement, too," Newton said. "Bald Knob likes to run the option, so our job this week will be to stop it. If we can shut that down, play our hearts out and initiate our Red Swarm, we have this game on lockdown."
Following this week's nonconference finale, Newton and the Cardinals will challenge the difficult Class 7-4A conference head-on and look to prove that they can hang with the best of the best that Class 4A has to offer.
"My goal this season is to be better than I was last year," Newton said. "I want to step up my game and be a better leader for my team. We lost a great group of seniors last year, but they taught me a lot about the game and how to lead. My job is to keep morale high and lift my team's spirits whenever they need a boost."
Off the field, Newton runs track and plays soccer for Haskell Harmony Grove, is a member of Poyen Assembly of God and dedicates his free time to giving back to the youth in his community. 
"William works the concession stand for every home basketball game and is always helping our teachers with the elementary kids," Guthrie wrote. "His composure and mental strength make him pleasant to be around, and he always focuses on what's going right instead of what's going wrong." 
After high school, the senior plans to attend college to major in mechanical engineering and hopes to continue his football career at the next level.
"I grew up with seven siblings in a big household," Newton said. "I learned the value of hard work early and I learned how to appreciate things. I enjoy helping our kids in the community because I feel that they see me as a role model. I try to tell them that if they're good in the classroom and stay out of trouble, then they can accomplish their goals and do well throughout their lives."
Haskell Harmony Grove plays at Bald Knob at 7 p.m. Friday.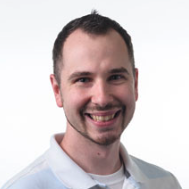 Latest posts by Mark Oliver
(see all)