18 Feb

'Not IF, but WHEN'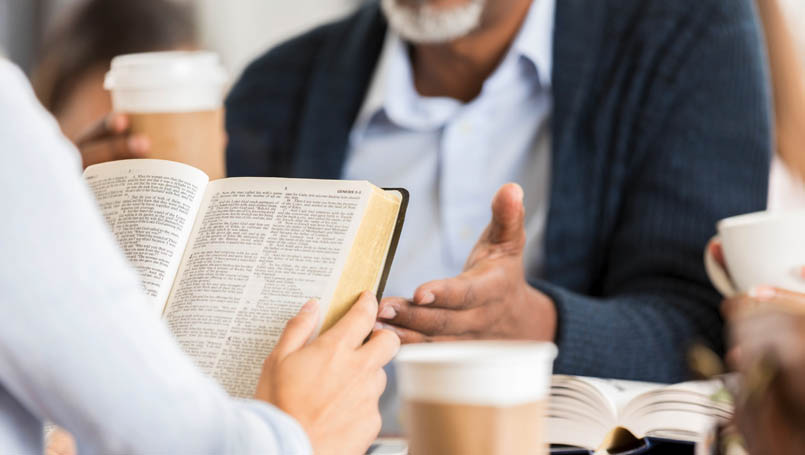 by Adam Bledsoe
So many grew up same as me. We never missed a church service – Sunday morning, Sunday evening and Wednesday evening. If the doors were open, we were there. I was baptized into Christ when I was about 12 or 13 years old. Church was a huge part of our family. 
Fast forward to 1996. While in technical training during my U.S. Air Force enlistment, I served as a chapel advisor for my squadron. My home church in Medina, Ohio, sent a couple dozen Bibles to place in the squadron chapel. A group of us decided to gather together to have Bible studies. What started out as a Bible study, ended as an argument every time we got together. It took me a while to realize I didn't know everything, and I didn't need to carry myself as if I was right and they were wrong.
Fast forward to 2000. After separating from active duty, I found myself at Harding University, a private Christian university in Searcy. I was in heaven. Most everyone there had very similar thoughts about faith and worship styles. It was safe to say I was in my comfort zone. 
I studied youth ministry until I got to Greek. Bible ministry majors could not complete the course of study without completing a series of ancient biblical language courses. I'd done youth ministry internships at large churches, and loved my time with young people. The Lord had other plans for me.  Greek was not something I cared to tackle. You could truly say it was "Greek to me!"
Fast forward to 2019. Big jump, I know. The last 40 years have been a spiritual journey. I've failed countless times. It's easy to understand why some non-believers may say Christians are hypocritical. I understand their sentiment. However, I believe the missing link may be to understand grace. This was not something I grew up hearing about at my particular church. "Faith without works is dead" was a more common theme in my upbringing.
I realize I'm jumping around a bit, but I want to try to encompass what defines my faith in just a few paragraphs. Late in 2018, I found myself struggling with some pretty major issues. My wife and I were struggling with balance of family, work, etc. This was a huge issue for me and source of frustration for both of us. Simply put, we want to do what's best for our family.  
Dr. Andrew Baker, someone I've referred to in the past, happened to call me and said, "Bledsoe, what's up?" I said "Andrew, I'm so frustrated. She doesn't understand what I'm trying to accomplish. We want balance in our marriage. We want stability and really just want things to be fair."  "Bledsoe," Andrew said, "there is no such thing as 'balance.' There is managed friction. Balance equals a lack of movement.  You and Amanda aren't those people. You all are moving." 
Andrew went on to say, "When was the last time you fasted about your marriage? When was the last time you prayed about your marriage? When was the last time you gave for your marriage?"  
Andrew reminded me about the Sermon on the Mount, found in Matthew 6, when Jesus was on the mountain speaking to His disciples. Jesus spoke a message of when you give…when you pray…when you fast…your Father who sees in secret will reward you. The key word, as Andrew pointed out, is WHEN.  It's not IF you give…IF you pray…IF you fast. Jesus clearly says WHEN. Dr. Baker said, "Bledsoe, give, pray, and fast in honor of your marriage, and your Father who sees in secret will reward you."  
Wow. Here I am, a 40-year-old man, who has the extensive "religious, spiritual" background, and I continue to learn some huge, amazingly important lessons.  
I want to try to bring this to a full circle. My faith throughout these different phases of life has evolved. I needed to grow up the way I did, and find myself in worthless arguments, and spending time as a youth ministry student. I've needed to have marital struggle. All these experiences will continue to mold who I am as a Christian and strengthen my relationship with God. Keep your eyes and ears open. The Lord presents lessons to us when we never expect them.  
I love you. Have the best day of your life.