06 Apr 2022

Mustangs drop contest to Harding

SEARCY — Stepping out of American Midwest Conference play for a midweek contest, Central Baptist College baseball was at Jerry Moore Field tonight to take on the Bisons of Harding University. CBC (17-16) outhit Harding (21-12) 11-10 but only scored four times, falling 12-4 in a contest that was closer than the final score.

Slayton Holland started for the second time in his career, pitching the first four innings. Jay French inched closer to another milestone as well, earning one hit on the night and moving his batting average to .455 this season while he rides a six-game hitting streak and he has now reached base safely in 23 straight contests.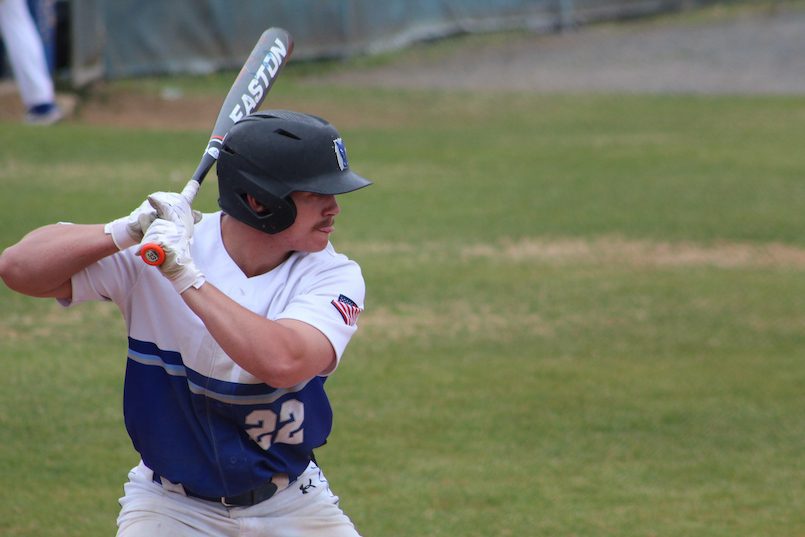 GAME FLOW
The Mustangs grabbed a quick lead in the first on a two-run single by Danilo Taborda with the bases loaded to make it 2-0. Harding would answer in the second, plating four runs to make it 4-2 after two. The Bisons would make the deficit 5-2 in the third before a triple by Austin Teal made it 5-3 in the fourth. After Harding got the run back to put the deficit at 6-3, Cayden Hunnicut roped a double to left center to make it 6-4 in the sixth. Harding would score six unanswered runs, one in sixth and five in the eighth, to put the game out of reach. Holland was given the loss, as he allowed six hits and six runs (five earned) with a walk and a strikeout. Gram Middleton went three innings and allowed four runs (three earned) on two hits with two walks and 2 Ks. Jackson Lindsey allowed both batters he faced to reach, allowing a two runs on a hit and Cole Edwards got the final three outs of the eighth, allowing a hit and striking out one.
GAME NOTES
CBC is now 2-26 all-time versus Harding dating back to 2003
Teal had three hits on the night
French now has 198 hits for his career, two shy of becoming just the third player in program history to reach the 200 hit mark for their career
The 12 runs allowed to the Bisons was the most allowed by CBC since a 15-2 loss in 2008
This was the first meeting between CBC and Harding since April 17, 2018 at Dickey Stephens Park
Steven Stewart was hit by two pitches tonight and he has now been hit 50 times in his career
The Mustangs now have 118 steals on the season, seven shy of the single season record set in 2014
CBC is on pace to shatter the on base percentage record, posting a team on base percentage of .453, 30 points higher than last season's record .423
The Mustangs have drawn 176 walks this season, and are averaging over five per game, which would be a new record
CBC is slugging .535 this season, which is slightly above last season's record of .531
Teal's triple tonight was the 10th of the season for the team, marking just the third time ever CBC has reached double digits
CBC is averaging 8.3 runs per game this season, currently beating the previous record of 7.5 set in 2021
The Mustangs are hitting .327 as a team which is on pace for the third best in a non-COVID Year
UP NEXT
CBC continues their current road trip this weekend when they head to Fulton, Mo., for an AMC series against the William Woods Owls. First pitch on Friday is scheduled for noon.