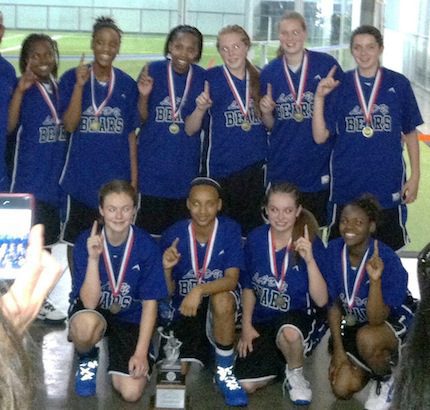 19 Jun 2012

Local AAU team continues winning ways

by Lee Hogan


Practices are long, hot and strenuous, and summers aren't filled with as many fun, relaxing trips, but it's the price the Arkansas Lady Bears pay to be one of the better AAU teams in the nation.


Their hard work on the basketball court has already paid off with two recent tournament wins.

The Lady Bears won the Heart of Texas Showcase in April, an NCAA-sanctioned tournament in Frisco, going 4-0 against teams from Texas and Oklahoma. They also went on to win the AAU State Tournament in Bryant earlier this month.


The team's worst showing in recent months has been a second place finish at the Arkansas Hoyas Classic in Fort Smith on May 19.


The team is made up of eighth and ninth grade girls from all over the 501, drawing its 11-player travelling squad from both Conway junior high teams, Benton and Greenbrier. The core of the team has been together since third grade, when they began playing at the Boys and Girls Club under coach Odie Phillips.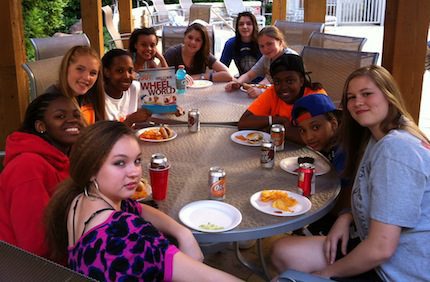 According to Phillips, Alexis Tolefree, one of the team's original members, was almost cut from the team.

"Alexis was real small kid, and it was debatable on whether we wanted to keep her," Phillips said. "But she is one of the eighth graders who starts for our ninth grade team. You could say it was good fortune, good luck or good evaluation, but we kept her. She has really turned out to be the cornerstone of this team."

With Tolefree and the rest of the girls, Phillips believes he has the best squad in his eight years as coach of the Lady Bears.

"They have really become ambassadors for Conway, as much as people may not be aware of them," Phillips said. "[People] see them play school ball and wonder, 'How did they get that good?'"

For Phillips the answer is simple – it's by playing summer ball.

"You don't get that good playing school ball," Phillips said. "School ball is a different brand of ball, but if you're going to get better, it is during summer ball where you get those skills."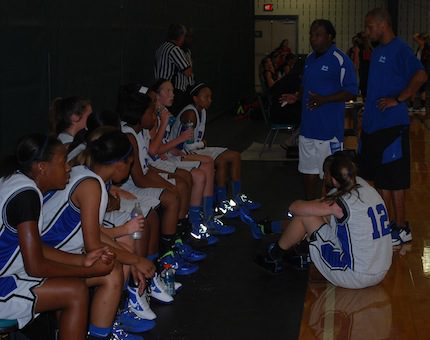 The Lady Bears have also brought success to their school teams, including team members Christin Rogers and Kryshon Henderson, who were members of the ninth grade Conway White team that finished the year 25-0 and 7A district champions.

"We feel like we've got a good organization," Phillips said. "We work well with the schools and the schools work well with us. We feel like we've brought Conway girls basketball to a new level."

The Lady Bears' next tournament, which is also NCAA-sanctioned, is Thursday, July 5, through Sunday, July 8, at the Big State Flava Jam in Carrollton, Texas.

The team will also take part in a national tournament Thursday, July 19, through Sunday, July 22, in Conway. Phillips believes the team will continue its success at national tournaments this summer.

"I think we will be able to hold our own. We've always done well nationally," Phillips said. "The worst we've ever finished was eighth out of about 62 teams. We work hard to make sure they have the skills."