23 Jun 2019

Lifting without a facelift

by Susan Isom

Do you want to get rid of wrinkles and look younger, but don't want surgery?

A Liquid Facelift may be the answer. It is a quick, non-invasive set of procedures custom-tailored to each patient for the purpose of removing wrinkles and fine lines, clarifying skin and creating a more youthful appearance.

It is a popular choice for people desiring a younger look quickly, or those who are unable to take time away from work and family obligations. If you want to appear more rested, but feel apprehensive about surgery, a liquid facelift may be the right procedure for you.
A Liquid Facelift refers to non-surgical procedures that are designed to temporarily restore a more youthful appearance by injecting Botox to relax selective facial muscles and using Dermal Fillers such as Juvederm to contour sagging skin, restore volume loss to deep lines and to smooth and soften wrinkles caused by over expressive facial movement. For those who have considered surgery, a Liquid Facelift requires no down time and may be a better alternative.
Additionally, a chemical peel can be added to erase sun damage and soften deeper creases to the skin. A Liquid Facelift can typically be completed with minimal interruption to work and other normal activities. The main side effects are bruising and swelling, which typically resolve in a few days up to a week or so. Pre- and post-products will be given to each patient to ensure comfort and minimize the chance of post bruising.
Dermal fillers contain hyaluronic acid, a naturally occurring substance in the body. When injected into the skin, these fillers correct wrinkles, hydrate and sculpt the face for a more youthful look.
Botox is a protein that when injected blocks signals from the nerves to the muscles, temporarily smoothing facial wrinkles and improving your appearance.
These procedures require maintenance appointments every six to 18 months, depending on the product used. Since a Liquid Facelift is not permanent, you have the option to change the way you age over time with a more natural appearance.
For patients who want to look better immediately, this procedure offers quick results for weddings, reunions and other events. The good news about combining a dermal filler with Botox is that the combination makes each product last longer.
Improvements are immediate and side effects are minimal. The end result is that you look more like yourself again. A Liquid Facelift enhances your natural beauty instead of making you look like you've had work done.
The costs vary and depend on numerous factors starting with age, skin texture and volume loss. These conditions will determine the number of syringes you need to the location where you receive the treatment.
Ultimately, an assessment and evaluation is the only way to determine the precise cost of a Liquid Facelift. A patient who opts for minor facial smoothing may require fewer injections, and a less aggressive treatment plan than a patient who is going for a more significant change.
Benefits Include:
Fuller, plumper facial features (cheeks, temples, cheekbones)
Reduction of deep lines and folds (marionette lines, nasal labial folds)
Natural, rested appearance without the surgery
Call 501.329.SKIN to schedule a free consultation today!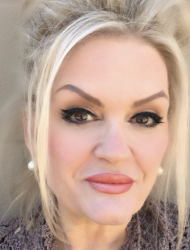 Latest posts by Susan Isom
(see all)