21 Dec 2019

'It's a wrap'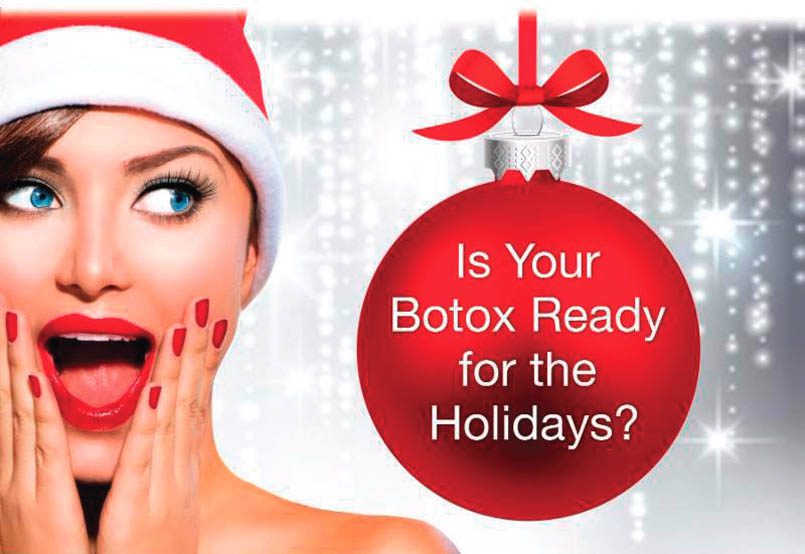 According to recent data by payments company Square, it's true: the time between Thanksgiving and New Year's sees a consistent spike in Botox and filler procedures each year. 
I am sure there are many reasons for this growth, but without question, the holidays can be a difficult time of year for many women of all ages. Before the hustle and bustle of Christmas comes off its sled, receiving Botox can be a welcomed boost to your morale, not to mention your eyebrows too! 
Regardless of when or how you celebrate the holidays, the period between Christmas and the New Year is a time when we all want to look our best, whether you're reuniting with old friends, seeing former work colleagues again after many years or visiting with relatives from out of town. Soon you will be having your photo taken countless times. If you are dreading the holiday reunions rather than looking forward to them, "Be camera ready!"
So when is the best time to have a little something done to ensure the results from your treatments are in full swing by the time you sit down to Christmas dinner?  Choosing Botox and or dermal fillers two weeks before your special event is generally an adequate amount of time. If you have used Botox or fillers in the past and know your individual results, a few days may be plenty of time. You will see filler results immediately. However, you will be a little swollen and asymmetry is possible for several days up to a week. By two weeks, all bruising should be gone. Botox can take three days to a week before you will see less wrinkles.
If your travels include flying, it is recommended that both Botox and dermal filler be injected two weeks prior to your trip. Land travel can be done immediately following Botox or fillers without hesitation. Absolutely, no dermal filler the day of flying because of the air compression on the plane.
If you want a good head start before the holiday chaos starts lining up at the doors, these can be administered about a month ahead of the holiday season. Better still, because these treatments are completely noninvasive, you won't have to take any time off work in order to have them. This quick in-office procedure allows you to take years off your appearance with little to no downtime. You can schedule these procedures during your lunch hour and head back to the office afterward, meaning that you'll be able to save all of your vacation time for the things that really matter. 
This time of year also marks the "giving" season. Believe it or not, but gifting Botox and lip injections, has become very popular — and who doesn't like surprises during the holidays? So, why not give yourself or someone else the gift of confidence.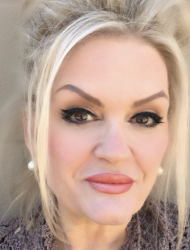 Latest posts by Susan Isom
(see all)