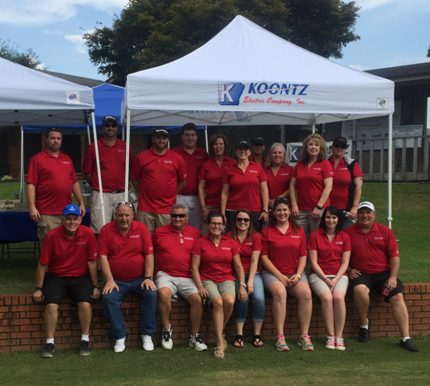 19 Oct 2016

KECI golf tournament held

The Koontz Electric Scholarship Fund, Inc. recently hosted its Fifth Annual KECI Invitational Golf Tournament in Morrilton.


Approximately $12,000 was raised and will provide scholarships to Conway County high school graduates focusing on science, technology, engineering, and mathematic degrees and specialized training programs. Koontz Electric provides a dollar for dollar corporate contribution for net funds raised from the golf tournament.


To date, the Koontz Electric Scholarship Fund, Inc. has raised more than $57,000 in scholarship funds, and has provided scholarships to 15 local graduating high school seniors.


The 2016 KECI Invitational at the Morrilton Country Club was a huge success this year. The golf course was in great condition and organizers are already looking forward to next year's event.


Taking first place in this year's Championship Flight was Chadek Power Wash. Runner-up honors went to Farmers & Merchants Bank with Graybar rounding out the podium in third. Organizers expressed their appreciation to sponsors, business supporters and employees who helped put it all together this year.