20 May 2018

Funky Frugal: Building a dream home

Chris and Hollie Erickson have built a dream home that has been in the planning for more than 10 years.

"My husband and I met 16 years ago while waiting tables together at Red Lobster," said Hollie. "We now have three beautiful kids: Valleigh (15), Hadleigh (10) and Eli (6). 

"We've been planning to build our dream home for more than 13 years, and we finally did it!"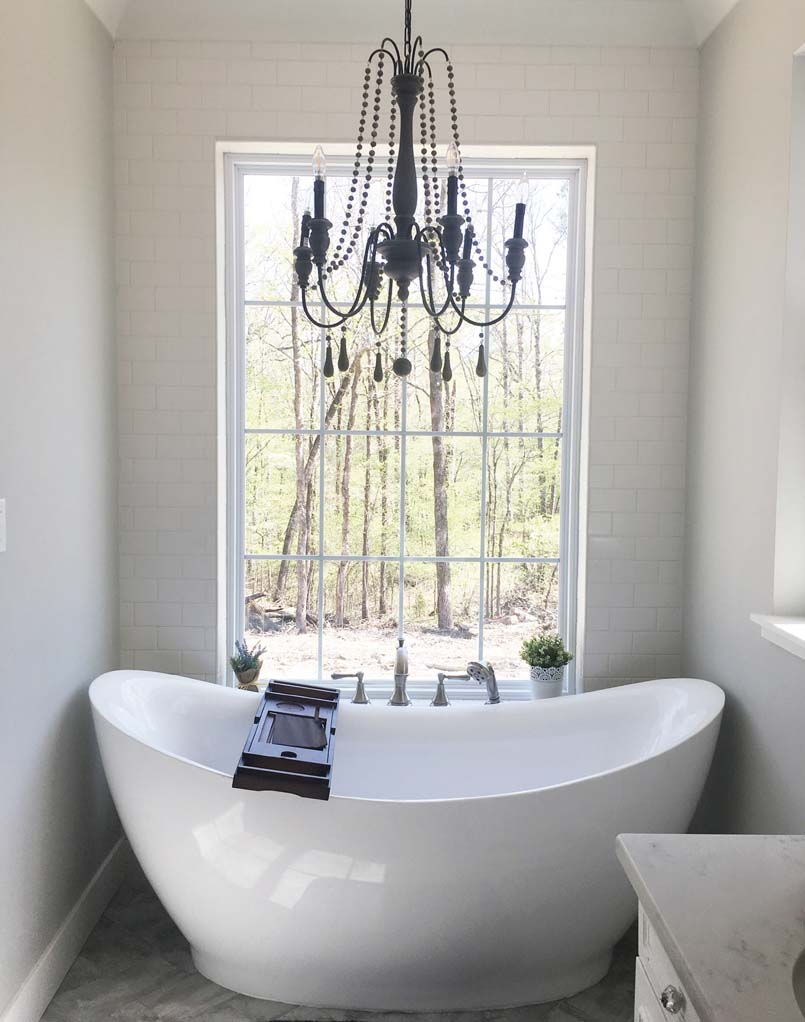 501 LIFE recently asked them to share their experience with readers:
While building, we decided early on that we would compromise and remember that none of the decisions we'd have to make would matter in eternity and that our relationship matters most. He made it really easy on me though and let me make all of the decisions! He really did give me a blank canvas and has supported every decision. All he asked for were heated floors in the bathroom and surround sound in the living room! He's pretty amazing.
Most of my design choices were inspired by Pinterest and Instagram. I shopped online and found the best variety and prices at Wayfair and Joss and Main. A lot of our building materials were bought from local small businesses as well as Lowe's and Home Depot. 
My top three favorite elements of my home would be my bath tub, my laundry room floor and my pantry door. 
My bathtub has an amazing view of outside and I've watched the sunrise and the stars shine. I'm grateful we have no close neighbors! 
My laundry room floor is a Merolla tile called Twenties Classic. It's one of the first things I ordered and I'm still in love with it. 
The pantry door took a long time to hunt down. After looking in at least a dozen vintage shops, I finally found the perfect door after we'd already moved into the house. The door was part of the display wall at the Picket Fence Vintage Market in Malvern.
My top five money-saving tips for building a home: 
Hire the professionals! If you don't know how to do it, don't do it. You'll save time and money by not having a trial and error period. 
If you DO know how to do it, do it. If we knew we could do it ourselves, we didn't hire it out. Chris is quite the handyman at installing door knobs and hanging shelves! (He could have actually built the entire house if he could only quit his job and still make money! But he knows everyone in the business and hired everyone he trusted.)
Shop around. I saved hundreds by shopping around online. You can find the exact same product for less if you're just willing to Google!
Choose only a few places where you're willing to spend the extra money but don't be insistent on getting every single thing your little heart desires. I spent my extra money on my tub, the chandeliers, appliances and Delta Faucets. Everything else wasn't my first choice but was the most affordable choice. In the long run, the decisions that seem so important at the time will be minuscule in the future.
Budget. Plan ahead, have your budget set and try not to stray from it too much. But yes, we went over budget and so will you!
Tanner Cangelosi
An alum of the University of Central Arkansas, Tanner owns her own business – neonsouthernlady.blogspot.com – and has done a variety of projects, from individual home décor items to painting murals in private residences. For more information, Tanner can be reached at [email protected].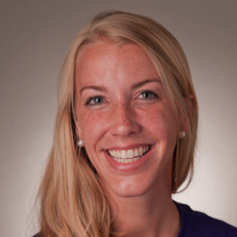 Latest posts by Tanner Cangelosi
(see all)