24 Sep 2019

Funky frugal: Creating niece's nook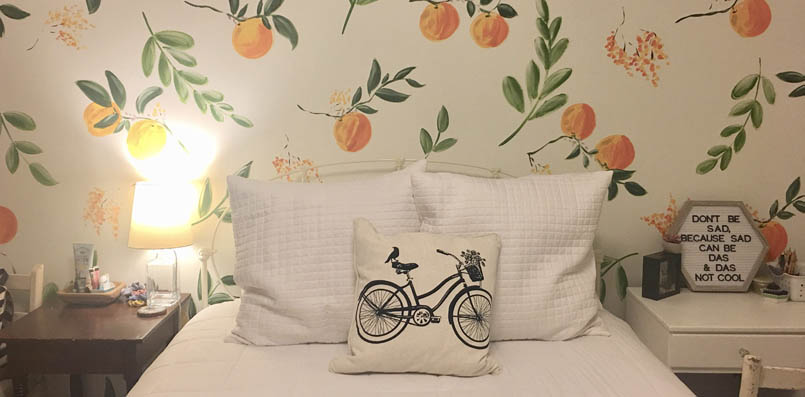 Y'all, I have the sweetest niece named Laura, who is almost 15. I love her so! She is kind and always looking out for others. I wish I could just keep her forever as my own!  
One of five children, Laura is in the ninth grade. She likes babysitting, hanging out with friends, shopping, reading and lots of other stuff!
Laura told me that she would soon be getting her own room and wanted to decorate it.  She showed me some pictures of her ideas and I asked her to share some of her teenage tips with 501 LIFE readers. 
What was your inspiration for your room and where did your ideas came from?
We saw a picture of some wallpaper on Young House Love's Instagram account and thought it would work really well for my room. We sent the picture to Aunt Tanner and she said that she could paint something similar in my new bedroom. We love it even more than the wallpaper!
What are your three favorite aspects of your new space? 
My Papasan chair, the mural wall and my bed. Aunt Tanner is awesome for painting the amazing wall and in such a short time too! (We actually all helped her and videoed the whole thing. It can be found at NeonSouthernLady on Instagram.)  
If you are going to have an accent wall, it should typically be the wall you see right when you walk in the door (directly across from the door).  
What are five money-saving tips for a young girl who wants to redo her room? 
1. When you get money from a job, put 75 percent of it in savings.
2. Wait until you have bought the big things that you're saving for before you buy little things.
3. Even when you want something really bad, use self-control and remind yourself that you can get it later.
4. Shop at discount places (like Walmart, Amazon, Dirt Cheap) and at Facebook marketplace (you can find really good deals). We got the Papasan frame off the side of the road, cleaned it and bought the cushion for it on Facebook marketplace.
5. Use what you already have and don't spend your money on things you don't need. All of the furniture for my room, we already had! So all we had to buy were accent pieces, bedding and curtains.
What were the steps to make the dream room a reality?
First, we cleaned out the room, taped and painted the walls a crisp white (this took a layer of primer first).  Second, we asked Aunt Tanner to come and paint the mural, although for an accent wall you could always use a projector and do it yourself or use wallpaper.   
Next, we made a list of what we needed/wanted and started looking on Facebook Marketplace. We found the bedding and curtains at Dirt Cheap (which is a Target buyout store). Finally, we moved in the furniture and hung the mirror and curtains.   
The final result is a room I feel refreshed in every time I walked in. The whole project cost around $100, and it was such fun to complete with family.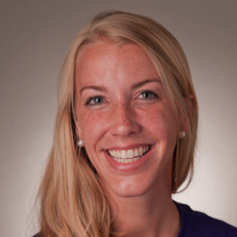 Latest posts by Tanner Cangelosi
(see all)