14 May 2019

New construction: Couple enjoys home's open design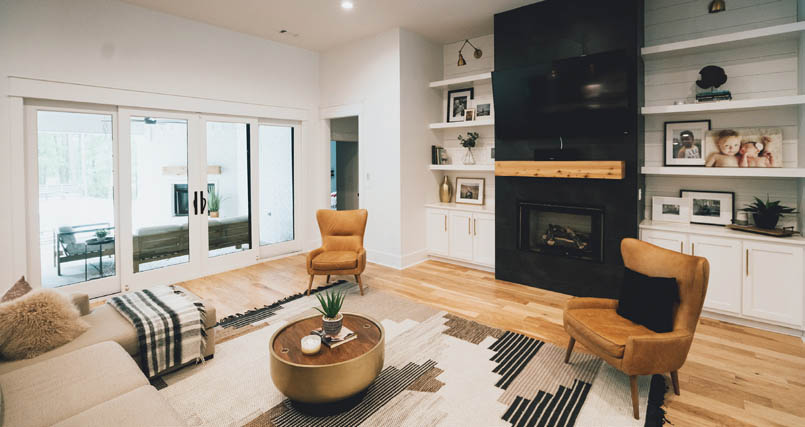 by Tanner Cangelosi
My husband and I recently went on a life-changing trip to Israel. It was breathtaking and overwhelming, but what made the trip even more amazing was the other people on the trip. Together we laughed and cried as the Bible came alive to us.
One of those couples was Tyler and Amanda Tarver, who I only knew a little of before the trip. We talked at length and found out our hearts were very similar and so were our interests! As I went to visit their Benton (new construction) home, I was amazed at the detail and design that I was met with there. I told Amanda that she should become a contractor and show off her work for other people. Her style was different than mine and I think that is why I liked it so much. I want her to design my next house.
When I sat down with them for an interview, this is what they had to share with 501 LIFE:
How did you meet?
During college, we were both staffing at a church camp called Super Summer, and Tyler's friend got Amanda's number (for himself). Tyler shot Amanda a call after the camp (for himself). The rest is history! 
Tell the 501 readers a little about your family and what you do:
Amanda serves at New Life Church Saline County, helps Tyler manage his YouTube Channel Tarver Academy, and raises their three children: Titus (8), Ezra (6) and Finnick (2). Tyler is the dean of NLC College, runs a couple of YouTube Channels, pastors via @nlclive and enjoys tacos wayyyyyy too much. 
How did you come up with your design plans?
Amanda did a considerable amount of research via Pinterest, Google and Instagram. She then compiled a highlight reel of open-floor plans and hipster features into a folder that she took to someone to draw up our plans. Tyler contributed opinions for consideration.  
What are your top three favorite aspects of your new home?
 1. The open floor plan for the kitchen, living room and dining area. I love to be able to feel included while I cook! AND have room to host people.
2. The pool is going to be nice. 
3. The kitchen bar! I love having a big bar where people can hang and eat and the kids can do their homework, projects and crafts while I'm doing things in the kitchen. I feel like we get more family time because of it.
Give 501 readers your Top 5 money-saving tips for building a house: 
1. Amazon.com. We'd compare quotes to the online option. The savings allowed us to go over budget in other areas. 
2. Do as much of the non-dangerous stuff yourself as you can. 
3. Be present if possible. Sometimes subs tend to waste products based on convenience that can end up costing you more. Encourage them to utilize scraps where possible and not waste eight truckloads of Sheetrock. 
4. Be aware of your return timelines. Sometimes you purchase things too far in advance and then they don't fit how you thought they would when their install time comes. 
5. Finish out areas on your own, if you can. Almost every sub charges on square footage. If you can make that amount lower, you can save.
What do you love most about your kids' rooms?
The room sizes! We made them smaller than our last house, because they're never in there anyways. They do everything in the main living area (homework, projects, crafts, play, etc.), which is why we wanted it to be the biggest, open area of the house. It's less to clean and decorate. 
We also love that our daughter has her own bathroom. This gives her some space to be a little lady. We also love the variation of personalities highlighted in the tiles, fixtures and furniture. 
Where did most of your fixtures come from? 
West Elm, Cb2 and Wayfair, but my favorite light in the whole house came from Walmart! 
How did you choose your color palette?   
Amanda decisively chose it from photos on Instagram. We wanted the house to feel bright, clean and open with some character added of my own. I knew white would be our base and then I decided to go with wood tones, blacks and golds that are so popular right now. These together make it feel bright, yet with some personality and charm to match our style. 
In the future, could you see yourself building again or helping others do the same?
Absolutely! Amanda is super passionate about designing and helping others navigate the fun (yet stressful) building process. We already have helped a few of our friends with some building decisions (where to find materials, what contractors to use, how and where to cut costs) during their current building projects, and we will definitely be building again ourselves in the future.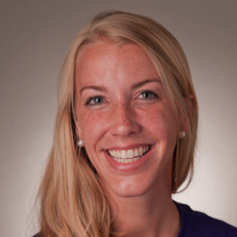 Latest posts by Tanner Cangelosi
(see all)