10 Nov 2021

Dube sends CBC to AMC semifinals

CONWAY — Nyasha Dube's second goal of the game with 21 seconds left in the second overtime won Central Baptist College men's soccer their American Midwest Conference tournament quarterfinal game on Nov. 7 at Warrior Field on the Hendrix College campus. CBC (9-9-1) repeated what they did to Williams Baptist (9-6-2) in Walnut Ridge earlier this season, ending the match on a golden goal to end the Eagles' season.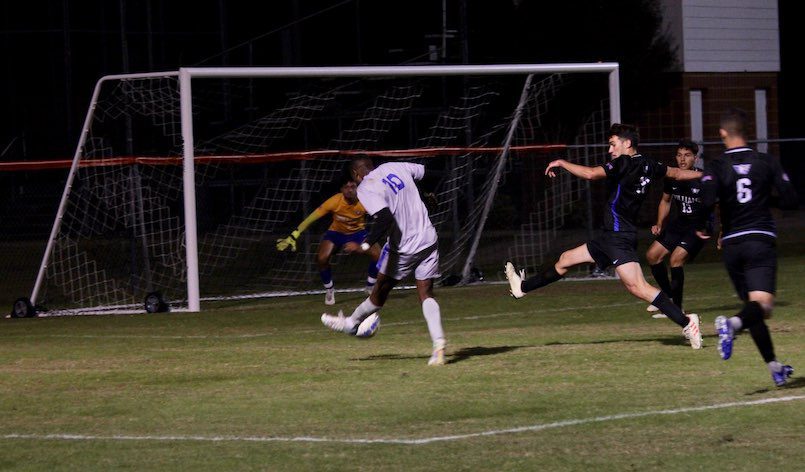 MATCH NOTES
Both of Dube's goals were unassisted and he now has eight on the season.
The winner came on a free kick and is the second latest game winner in CBC's playoff history (109:53 – Callum Morris vs. Lindenwood-Belleville in 2017.)
This is the second time CBC has won an AMC Quarterfinal on a golden goal.
The win gave CBC nine on the season, the most since the 2017 team also won nine.
The Mustangs also improved to 3-3-1 in overtime this season and 7-9-1 all-time against the Eagles.
CBC's 55 goals this season are the fifth most in a season all-time.
This was CBC's first home AMC tournament game since Nov. 7, 2017, when the Mustangs defeated Missouri Baptist in the semifinals 1-0.
Andrew Montoya had three saves in net and picked up his 20th career win in goal.