08 Dec

Drumheller hired as head lacrosse coach at Hendrix

CONWAY — Jordan Drumheller, who spent the last four seasons (2018-21) as an assistant at Bridgewater (Va.), has been named the fourth head coach in Hendrix history, director of athletics Amy Weaver announced. Drumheller replaces Anthony Biondo, who accepted a non-coaching position with Acxiom, a marketing firm in Conway.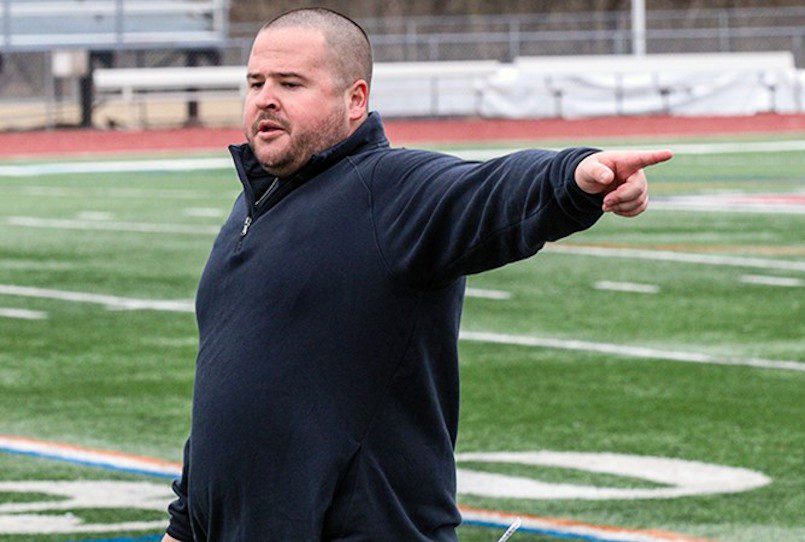 Weaver believes Drumheller is the right fit to help guide a Hendrix lineup that returns nine starters and 17 letter winners from a season ago, headlined by Southern Athletic Association (SAA) Newcomer of the Year and All-SAA first team midfielder Maximus LaMendola and honorable mention attacker Spencer Dorfneilsen.

"I would like to start by thanking Coach Weaver for this opportunity and having the belief in me to lead the men's lacrosse team," Drumheller said. "I would also like to thank the search committee for taking their time in meeting with me and making it such a smooth process. I am looking forward to leading this group of young men and helping them achieve their goal of winning a SAA championship."

"I would also like to thank (Bridgewater head coach) Mic Grant for his guidance over the past four years for helping me grow as a coach and having me ready for this opportunity."

At Bridgewater, Drumheller helped mentor 10 All-Old Dominion Athletic Conference (ODAC) performers and three All-Americans.

In 2021, Drumheller helped guide the Eagles to a 6-5 overall mark, including 5-4 in the ODAC, and spot in the ODAC Tournament semifinals. Two players – attacker Eric Husselbaugh and midfielder Justin Calabrese – were named to the All-ODAC second team, while four were selected to the third team.

Drumheller helped the program produce an All-American for the third-straight season, as Husselbaugh was named a United States Intercollegiate Lacrosse Association (USILA) honorable mention All-American and became the program's first multi-time All-American after earning the same distinction in 2019. At the time of his selection, Husselbaugh ranked eighth in the ODAC in scoring (30 goals, 19 assists, 49 points) while adding 18 ground balls and a pair of caused turnovers. He was named ODAC Player of the Week and to the USILA Team of the Week after becoming the program's first 200-point scorer.

Calabrese was the first player in program history to be selected as a participant in the USILA Senior All-Star Game.

In 2020, the Eagles featured an honorable mention All-American at faceoff (Mason Gauntt), while Husselbaugh was an Inside Lacrosse preseason All-American before the season was cut short due to COVID-19.

In 2019, Drumheller helped Bridgewater to its best overall record (13-5) and ODAC mark (6-4) in program history. The Eagles led the ODAC and ranked 12th nationally in ground balls per game (43.5). The program featured its first USILA All-American in Husselbaugh and Intercollegiate Men's Lacrosse Coaches Association (IMLCA) All-South Region selection in long stick midfielder Jake Truman. Two players were named to the All-ODAC second team and as many to the third team.

Husselbaugh led the ODAC in scoring with 87 points on 54 goals and 33 assists, all three set new school records. He also picked up 40 ground balls. Husselbaugh was named to the USILA Team of the Week on April 19.

Truman ranked second in the ODAC with 36 caused turnovers. He added 73 ground balls and scored eight long-pole goals.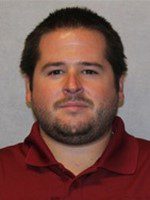 Attacker Sean MacLeish and faceoff specialist Mason Gauntt were named to the third team. MacLeish was 10th in the conference in scoring with 40 goals, 23 assists and 63 points while adding 44 ground balls. He graduated as the school's all-time leader in assists (63). Gauntt ranked second in the ODAC and 13th nationally in faceoff percentage (156-227, 68.7%) and fourth in the ODAC in ground balls (114), becoming the program's all-time leader after only two seasons.

In 2018, Drumheller helped guide the Eagles to a 9-8 overall record and its first appearance in the ODAC Tournament. The team posted a then-program mark for victories and its first winning season.

Attacker Blake Mann was named to the All-ODAC second team and was an ODAC Scholar-Athlete, CoSIDA Academic All-District and on April 10 a USILA Team of the Week selection. At the time of his All-ODAC selection, Mann ranked third in the league in goals (50) and seventh in points (61). He graduated as Bridgewater's all-time leader in goals (161) and points (189).

Prior to Bridgewater, Drumheller spent four seasons (2014-17) as an assistant coach at Division II Catawba (N.C.), where he helped produce 12 All-Deep South Conference performers.

Drumheller has also served as an assistant coach for two seasons (2012-13) at Huntingdon (Ala.) and one season (2011) at Sewanee (Tenn.).

In 2011, Drumheller coached Southern Collegiate Athletic Conference (SCAC) Newcomer of the Year and first team attacker Davis Brown. He tallied 42 points on 30 goals and 12 assists. Brown ranked in the top 10 of the league in each category and also ranked in the top 10 in goals per game (2.00) and points per game (2.80). Drumheller also coached three All-SCAC second team players.

Drumheller was an attacker for four seasons (2007-10) at Greensboro (N.C.), where in 58 games he compiled 50 goals, 44 assists, 94 points and 54 ground balls. As a junior, he helped guide the Pride to a 10-5 overall record and led the team in points (42).

Drumheller earned a Bachelor of Science in exercise/sport science with a concentration in coaching from Greensboro in 2010. The Severna Park, Md. native attended Severna Park High School, where he won a 4A state championship as a sophomore and 3A state title as a senior.