Nov 22, 2019

Couples: Mike and Suzan Miller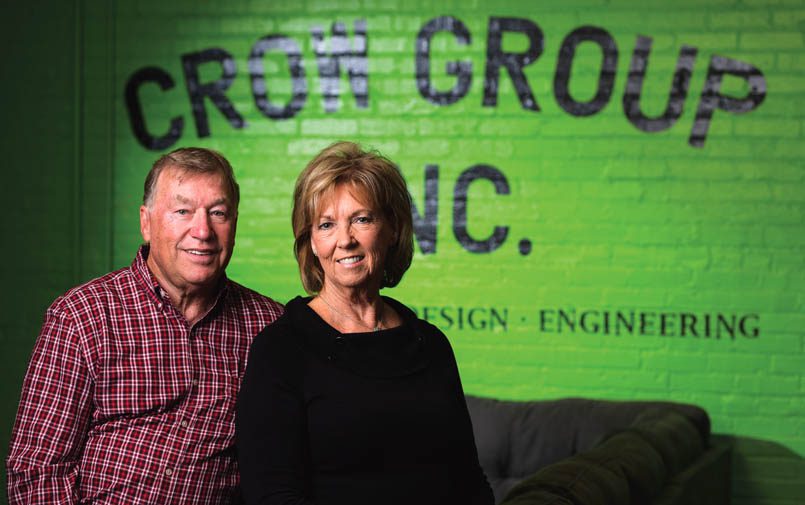 HIM Mike Miller
Native of: Laurel Springs, N.C. 
Education: Glade Valley Presbyterian Prep School in North Carolina; Clemson University in Clemson, S.C. (mechanical engineer).
Job: Owner of Cooling & Applied Tech in Russellville for 20 years; owner of 10 different companies and participated in each one, all located in Central Arkansas. 
Why did you choose your vocation: I grew up on a farm, working on equipment. I was always interested in how things worked. I studied engineering to help understand all the moving parts.  
A favorite Christmas memory: I have been able to go home every Christmas of my life to be with my family in North Carolina.  
Parents: Edgar and Jean Miller of North Carolina; I had wonderful parents – both have passed, Dad at age 89 and mom at age 94. 
Community activities: I participate in the chamber of commerce in the economic development and the expansion of any business in Morrilton. 
Hobbies/special interests: I enjoy the activities of maintaining and improving the property of our home at Point Remove Lodge.  
Most enjoyed weekend activity: Getting together with our family.
What is your motto: Life is good!
What do you enjoy most about living in the 501: Most of the people you meet are nice and down to earth.  
HER Suzan Miller
Native of: Southern California. 
Where did you grow up: In Arkansas at Ola and Russellville. 
Education: Graduated from Ola High School; Arkansas Tech University in Russellville.  
Job: First grade teacher at Oakland Heights Elementary for 15 years; Russellville Middle School, sixth grade language arts, for two years; and event planner at Point Remove Lodge in Hattieville for 12 years.
Why did you choose your vocation: I enjoyed working with children in a very rewarding profession where you saw their little eyes light up when learning to read, write, etc. I enjoy meeting new people and working with the public.  
A favorite Christmas memory: I sold Christmas trees in Russellville for 27 years at "The Christmas Barn." It was so fun helping kiddos or adults pick that perfect REAL tree! I enjoy putting up that special tree each year! 
Community activities: We make donations to the different organizations in our community and schools or make gift baskets for different events.  
Church activities: Member of the Presbyterian church.
Hobbies/special interests: I like traveling, especially to beaches or different islands with my besties…Turks & Caicos. 
What is one thing people don't know about you: I enjoy mowing the lawn. 
Most enjoyed weekend activity: Traveling or going with my husband to a Razorback or Clemson game; horse races. 
What is your motto: Treat others like you want to be treated.  
What do you enjoy most about living in the 501?:  We are centrally located in the state! I can be in Russellville or Conway in minutes for shopping, movies or eating. The people are friendly and it's a beautiful state that enjoys the four seasons! 
THEM
Residents of: Hattieville (Conway County).
How we met: We met at Suzan's employer's office in Russellville, when Mike was bringing a quote in.
The proposal: Not romantic. Mike said, "We've been dating three years, might as well get married!"
Wedding bells: We got married on "The Belle of Hot Springs" boat on Aug. 26, 1988.
Children: We have six children:  Cindy, Luke, Emily, twins Corinne and Adam, and Erin; and 12 grandchildren.
Pets: Two cats, Lucy and Linda, whose name changed to Leroy after a vet visit. 
Family activities enjoyed together: Getting together for monthly dinners; going to grandkids' games and school activities.