Apr 26, 2019

Couples: Joyce and Terry Fiddler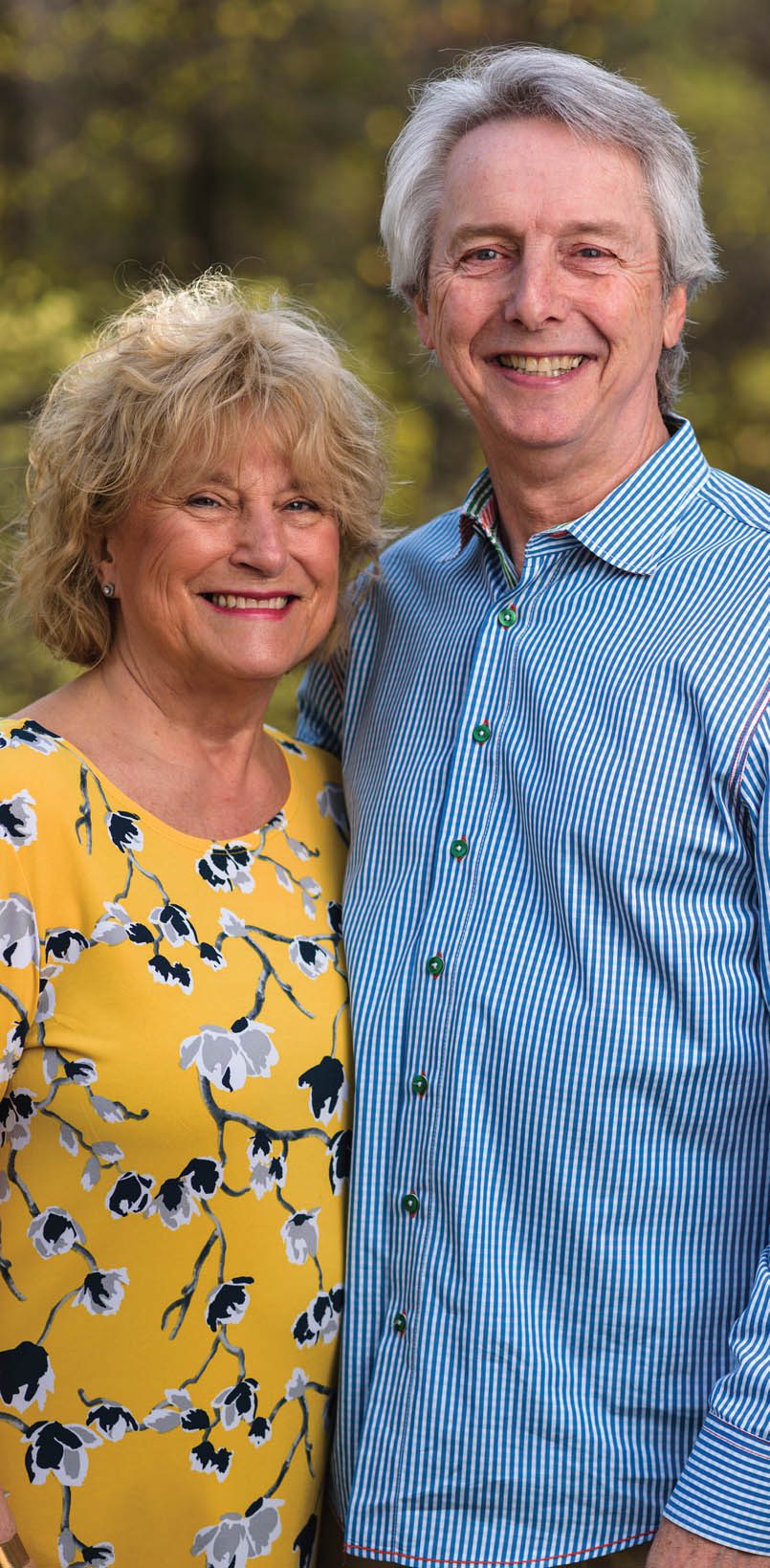 HER
Joyce Fiddler
Where did you grow up: Scranton (Logan County).
Education: St. Scholastica Academy, Fort Smith; State College of Arkansas/University of Central Arkansas, B.S.E. and M.S.E. in education; Memphis State University, Ed.D. in curriculum and instruction.
Job: I taught elementary school in Memphis and finished my teaching career at UCA, working with preservice teachers and master's level teachers certifying for gifted education. 
Why did you choose your vocation: I think I was born teaching. I was the second oldest of nine children and was always teaching and helping someone with homework. I love children and have always gravitated to them; so education fit me perfectly.   
Community activities: Active with the Faulkner County Master Gardeners, UCA Reynolds Community Council and P.E.O. Chapter E. For about 30 years, I did volunteer work with the library, serving as president of the Faulkner-Van Buren Regional Board, and a member of the local library board and Friends of the Libraries.
What do you enjoy most about living in the 501: I love having access to so many cultural, educational and recreational activities. It was a great place to raise our children. Currently, the biggest advantage is that getting to our grandchildren is a short drive to Little Rock.
HIM
Terry Fiddler
Where did you grow up: Conway.
Education: Conway High School; ASTC/SCA (University of Central Arkansas), bachelor of science degree in biology; University of Tennessee School of Dentistry, Memphis, D.D.S.
Job: Retired in '16 after 43 years of dental practice.  
Why did you choose your vocation: I always wanted a career in the health field.
Community activities: Newly appointed to the UCA Board of Trustees; past school board president; Conway Kiwanis Club; Arkansas EBD Board; and CARTI board.  
Hobbies/special interests: Music, duck and pheasant hunting, and defensive pistol shooting.
What is one thing people don't know about you: I would have loved to have had a career in the music field, either as a song writer or a performer.  
What do you enjoy most about living in the 501: It is home with long-time friendships. I love the atmosphere of this city, with three colleges and the standard of living available. This community and the surrounding 501 area constituted most of my practice and I am grateful for the opportunities it provided for me and my family.
THEM
City: Conway.
How we met: We met in college.  
The proposal: We decided to get married after dental school, but plans changed. We graduated from UCA and headed to Memphis.   
Wedding bells: We got married by a justice of the peace in Conway in June 1970. Then, with $100, we went to Mountain View for a honeymoon.
Children/Grandchildren: We have two daughters. Nikki and Kelly Lovell have Elliot (11) and Camilla (8). Brooke and Jeb Steen have Porter (5) and Harrison (almost 3).  
Pets: We only have fish now after years with a Miniature Schnauzer, two labs and a rescue cat. We do get to sit with grand dogs.  
Family activities enjoyed together: Our favorite is our time at the beach the week before school starts. We stay together in one big condo. We boil shrimp, sons-in-law cook, and we spend a lot of relaxing time on the beach. I hope the grands never outgrow loving it.
More information: We feel very blessed to be healthy and active at this point in life. We have come a long way.