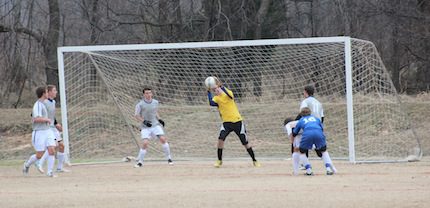 22 May 2013

Arkansas Rush players to play college soccer

The Arkansas Rush Soccer Club recently announced local athletes who are college bound to play soccer on the next level.

Among the players, Alex Carter of Conway has already enrolled at the University of Kentucky to play NCAA Division 1 soccer.


Logan Hampton, also a senior at Conway High School, plans to play at Ouachita Baptist University at Arkadelphia, an NCAA Division II school. Conway High teammate James Keith is also planning to walk on at OBU.


Other Rush athletes who have committed to play:

Will Easley of Siloam Springs – John Brown University (NAIA).
Anna Grace and Mary Margaret Kirkman of Searcy – Harding University (NCAA Division II).
James Morrison III of Fayetteville – Lyon College (NAIA).
Evan Scarbrough of Searcy – University of Alabama at Birmingham (NCAA Division I).
Caitlin Bowe of Little Rock – Lyon College (NAIA).
Jared Thielke of Conway – A senior at St. Joseph High School, he will attend the University of Saint Mary's in Kansas (NAIA).

"The Arkansas Rush coaching staff would like to say congratulations to all the players for continuing their love of playing soccer and furthering their education," said Nathan Hunt, president/director of operations for Arkansas Rush. "We wish them the best of luck and once a Rush player, always a Rush player!"