03 Aug 2022

12th annual 501 Football Team announced

The August issue of 501 LIFE Magazine reveals the names of 29 players chosen for the 12th annual 501 Football Team. Read about the team in the digital issue. 501 LIFE would like to thank this year's Presenting Sponsors of the 501 Football Team: Arkansas PBS, Conway Regional Health System, First Security Bank, Moix RV Toad Suck Station and Velda Lueders Coldwell Banker RPM Group.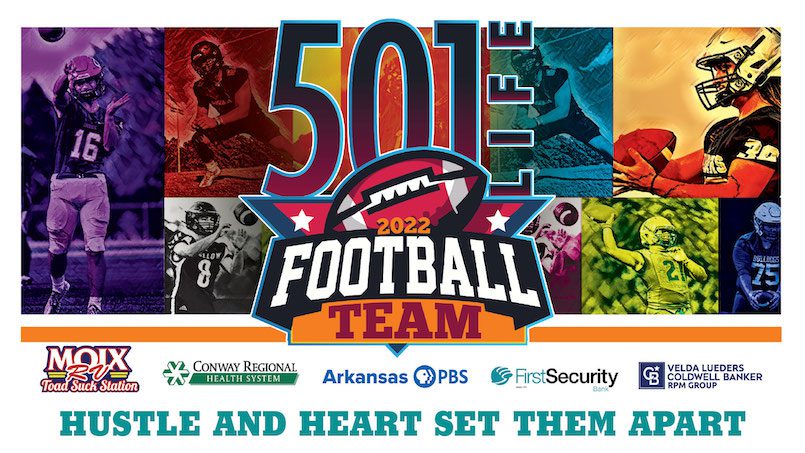 Later this month, a special 501 FOOTBALL issue will publish, featuring a photo and bio on each young man.
We are proud to present the Team, featuring players who were nominated by their coaches and chosen by our staff. These players are standouts because of their character, willingness to help teammates, volunteer work and sportsmanship.
501 LIFE would like to thank Conway Christian High School for providing the location for this year's photoshoot.
We also recognize the important role that bands, cheerleaders, dance and drill teams play during football season. Football in the South wouldn't be the same without each of these groups! We join the hundreds of fans, parents, coaches and players who are excited about the upcoming season — good luck! We're ready for some football!