24 Aug 2023

Youth of the Month: Piper Wallace

By Tammy Keith

Sometimes it pays to be different, like when Disney is making a movie and wants to cast a girl whose character is a nerdy, knitting, cello-playing math whiz.

Piper Wallace of Conway connected to the role and landed it. "My first real, real big break would be the movie," the 15-year-old actress said. "World's Best" is a family musical comedy that is streaming on Disney Plus, and Piper plays 12-year-old quirky Claire. She and Pram Patel, played by Manny Magnus, are the only middle schoolers in a high school math class. Pram (pronounced Prame) wants to follow in his late father's footsteps to become a rap star. His father is played by Utkarsh Ambudker. The film also includes Punam Patel as his mother, as well as Christopher Jackson of "Hamilton" fame and Doug E. Fresh, a beatboxer, as himself.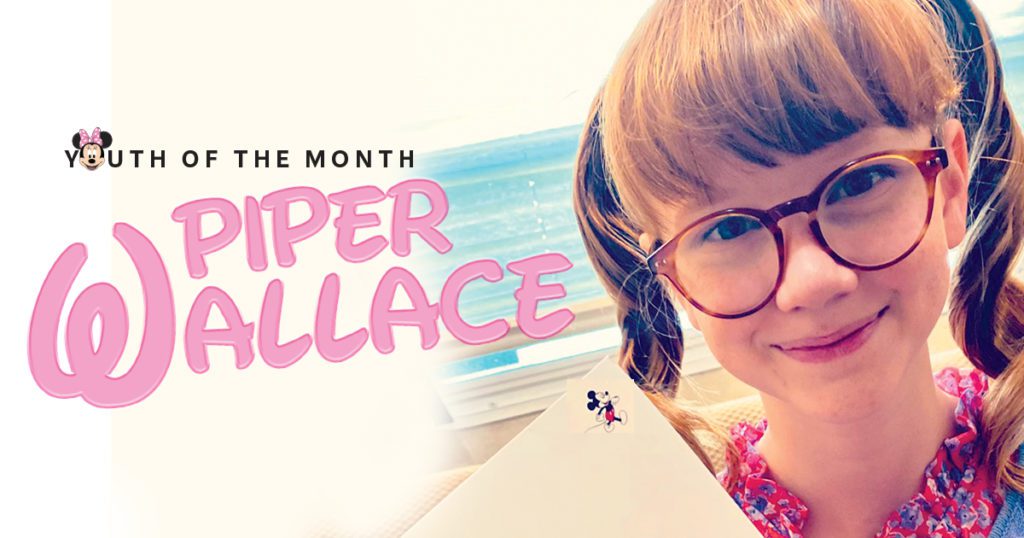 Piper said she has auditioned for movies before, but she never gets her hopes up.
"I did feel something special about this part [Claire], because I could relate to the character. She was different and very unapologetically different. She had this huge, knitted cello case and wore old-lady dresses to school," Piper said.
Piper, who prefers shorts and T-shirts to dresses, is homeschooled (math is not her favorite subject), sings and has played the piano since she was 6. She learned to play a song on the cello for the movie, although it is a professional whom audiences hear. One of her hobbies is taking care of her three pet rats, Lavender, Poppy and Nutmeg. She thinks her unusual name helps her stand out in auditions, "along with my red hair and weirdness already."
Piper auditioned for the movie in 2022, and one day when she and her 13-year-old sister, Joleigh, were playing outside, Piper's New York agent called to give them the news that she had been cast as Claire. "We were freaking out," Piper said. "My agent said, 'Do you want to go to Canada?'" She spent seven weeks in Ontario in May and June 2022 filming for 10 hours a day in an abandoned school. She stayed in an apartment an hour away, and each morning, a "big, black SUV" picked her up, star style. She was taken to the set for hair and makeup. She wore pigtails and had braces on her teeth at the time.
Her parents, Jenny and Cameron Wallace, took turns staying with her, and the last few days of filming her entire family, which also includes her brothers Parker and Andrew, came to Canada. In case you're wondering, Piper said she is "100 percent" driving her career. Her mother "is pretty opposite of a stage mom," although always supportive.
Piper said she tried soccer and gymnastics, which "weren't my thing," but when she found theater, "I fell in love with it." Her extensive acting resume´ includes Toyota television commercials, and she has performed at Red Curtain Theater in Conway, Argenta Community Theater in Little Rock and TheatreSquared in Fayetteville, to name a few. She said playing the lead in "Matilda: The Musical" twice, including at TheatreSquared, was her biggest role until this movie. She most recently had a pivotal role as young Violet in the musical "Violet" at TheatreSquared.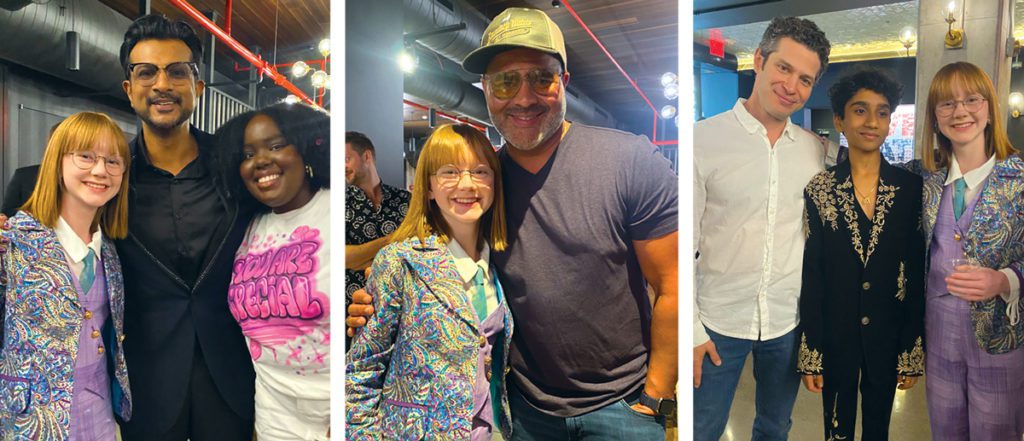 Piper said she wasn't nervous to be around well-known actors in "World's Best."
"I wasn't intimidated, but it was very surreal." She said the actors were all "the sweetest people," and when they came together in the studio to record her rap scene, "Utkarsh was eating a Pop Tart," she said. "I hadn't really practiced or cared to rap myself. I have always been able to do things like that. I've done it just goofing off. We went into the recording studio and recorded it a few times. All of them were behind me, bobbing their heads, super encouraging."
One of her first days of filming was the last scene of the movie, which is where she raps. "That was pretty nerve-wracking. We rehearsed it in a different building. They were all saying, 'Yea, Piper, you did great!'"
Piper delivers some of the funniest lines in the movie with a deadpan look: "Actually, my family doesn't celebrate summer." She also said, "I like the part where I say, 'My dad keeps a journal, too, but it's written in Elvish.'"
The premiere of "World's Best" was in June in New York City, and she had to miss two performances of "Violet" to attend. Her understudy, Peyton Lyons, filled in. "I was so proud of her," she said.
"Violet's" director, Aimee Hayes, says she's a "Piper Fan Club member!" "Piper has an honesty and kindness that she brings to all her roles. Coupled with a sharp sense of humor and a joy-filled smile, Piper energizes every scene she's in," Hayes said.
There was energy at the movie screening in New York City, for sure. "It was so much fun to watch it with people," Piper said. "The first time I watched it was a little different than when I watched it here at home. I was focused on my friends. I didn't focus on things I could have done differently. Actually seeing it on the screen was amazing."
Piper enjoys making movies a little more than her stage work, although she loves both. "My goals right now: just continuing to do auditions. Whatever happens, I believe happens for the best, whether I get another movie, I move to New York, or I just stay here and don't do any more movies," she said. "I'm going along with it as I grow up and going along with what my opportunities are. Right now, I'm just trying to stay humble and stay kind. I'm very happy with where I am now."
And, more importantly, with who she is.