22 Apr

Women Run Arkansas switches to virtual event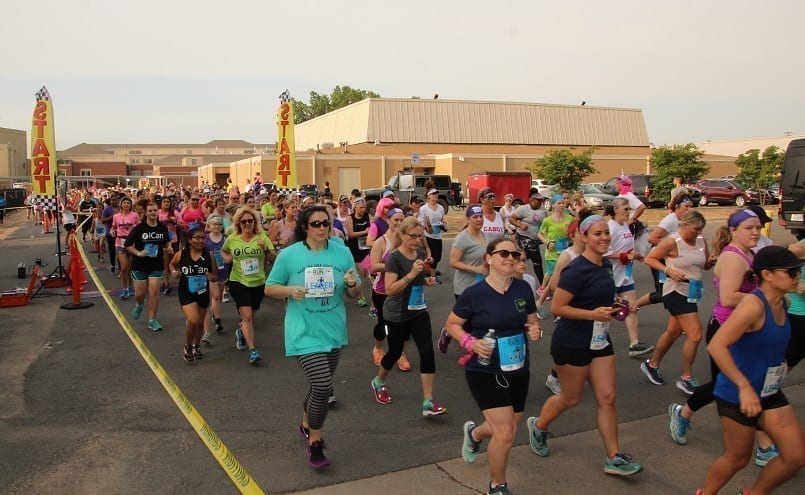 Like many other organizations in the 501, the Women Run Arkansas Running Club has had to change plans and adapt in light of the COVID-19 pandemic.
The Club is an RRCA organization which was formed in 2000 in response to the need for a statewide women's running and walking club. The mission of the WRA is to address the special needs of women's fitness, while promoting health and fitness through running and walking.
WRA is the organizing force behind free women's 5K training clinics which are typically held for 10 weeks each spring across the state. The first clinic was held in Conway in 1997. At the end of each clinic, WRA sponsors the WRA 5K in Conway to celebrate the successful completion of the clinics.
The 5K is open to all ladies regardless of whether they participated in the clinics. A women-only event, it had been planned for Saturday, May 9. This year's theme is "All that Glitters."
"With heavy hearts the WRA board has made the decision to switch our graduation 5K to a virtual event," said Yvonne Schrepfer, WRA state clinic director. "It's not the outcome we were hoping for, but with social distancing extended until April 30, a public event won't be possible and we want to do everything we can to protect and prevent the spread of COVID-19. Even if social distancing is lifted on April 30, there is simply no way we would be able to complete plans for a quality event in that short amount of time.
"We are sad about this but feel this is the best decision we can make given the uncertainty we are facing."
According to Yvonne, women can complete the 5K anywhere – road, trail, track or treadmill – as long as they complete 3.1 miles by Sunday, May 31. "You will still get a medal and we will send or deliver them. If you want a shirt, you have to register by Thursday, April 30. Since the race is not officially timed, we will not award prizes, so just have fun. We still want to celebrate with you so please post pictures using the hashtag #WRA2020 #VirtuallyUnstoppable."
Friday, May 15, is the last day to register to receive a medal only.
Clinic sites this year were Batesville, Beebe, Blytheville, Cabot, Clarksville, Clinton, Conway, Corning, Danville, El Dorado, Fort Smith, Greenbrier, Harrison, Heber Springs, Huntsville, Jacksonville, Jonesboro, Little Rock Fellowship, Little Rock Hillcrest, Malvern/Hot Spring County, Marshall, Maumelle, Mena, Nashville, North Little Rock, Paris, Piggott, Pine Bluff, Prescott, Saline County, Searcy, Sherwood, Texarkana, Vilonia, Walnut Ridge/Black Rock and Wynne.
For more information, contact [email protected]. Information is also available at womenrunarkansas.net.