19 Apr 2020

'We were both so sick'

Posted at 8:18 PM

in

News

by Sonja J. Keith

Home never looked so good to Linda and Danny Linn upon their release from Conway Regional Medical Center after battling COVID-19. The two returned to their Conway home on April 3.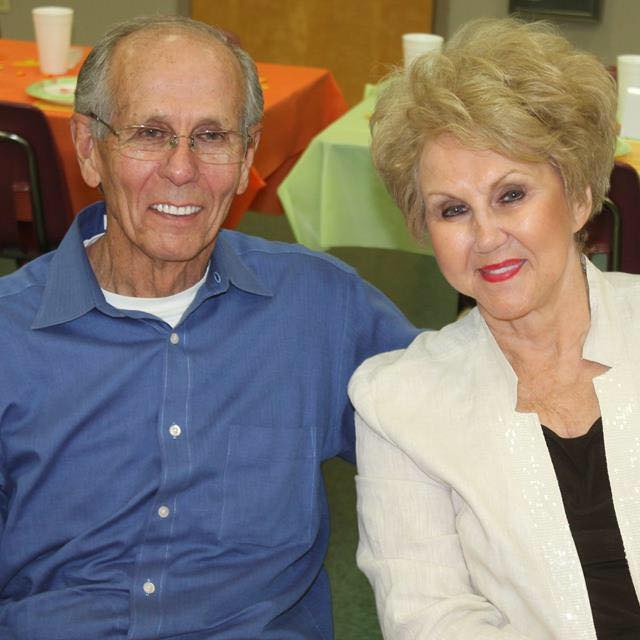 "Danny and I have both been in the Conway hospital for the coronavirus," Linda wrote on Facebook "I took Danny a little over a week ago (March 27) and they kept him. (Daughters) Susie (McCoy) and Christy (Priester) sent me on Sunday (March 29). We came home today late this afternoon and it is so good to be home. We are both still really weak and just feel pretty awful. But home never looked so good."
The Conway couple have been open with others about their illness, in hopes of helping others keep from contracting the virus. "In thinking back, we haven't been on any trips where you think you could contact the coronavirus," she said, explaining that they had gone to their farm in Quitman and had stopped on the way home to get gas. "He had to have gotten it there and guess I got it from him."
Danny started running a high fever and after a couple of days, Linda called their physician. "He told me to take him to the hospital to make sure he didn't have pneumonia. He did and they checked him for the virus and kept him at the hospital. He was in isolation so we couldn't see him for over a week and a half."
Then, Linda became ill. "The girls sent me by ambulance. I was next door to Danny but couldn't see him. We were both so sick and didn't feel like it anyway. Danny's symptoms were a lot worse than mine."
During their hospital stay, Linda and Danny were in isolation, which was difficult. There were no visitors allowed. "There are no TVs, so you entertain yourself by sleeping or looking at the walls. I've never been so depressed, so I cried a lot."
At home, Danny and Linda quarantined to an office, a screened porch and their bedroom. "Meals were brought to us in the office so we weren't in the main part of the house. A friend (Niki) moved in upstairs and saw that we got everything we needed. She wore a mask and gloves at all times," said Linda.
Upon their return home, Linda thought they would quickly fall back into their routine but the recovery has been slower than expected. "I just knew that we would come home and everything would go straight back to normal. We are still easing around pretty slow. You feel good for a while and then the next hour you just start feeling bad again."
On April 9, the state health department notified the Linns that they were not required to quarantine any longer because they were not running a fever. "We chose to stay at home and not be around people until we saw our doctor. If all checks out, we will gradually get out. To be honest, it's felt pretty good to be at home so we are pretty content being home."
Linda had sound advice for others and stressed how serious COVID-19 can be. She encourages others to wear a mask and stay away from crowds. "I hope that you will take some of what I have said to keep you or your family safe. Practice social distancing. Don't take your kids to Walmart or any of the other big stores. If you cause them to be sick and they are in isolation by themselves, you will want to kick yourself. And you should."
At service stations, she recommends wearing gloves when pumping gas and taking them off before getting back in your vehicle.
Linda and Danny are thankful for the care they received at Conway Regional, and expressed their appreciation for the nurses who cared for them, Dr. Greg Kendrick and Lori Ross, chief development officer for the Conway Regional Health Foundation. They also are thankful for the prayers on their behalf and the love and support of their family and friend Niki. "We want to thank everyone for praying for us. Without prayer and the love of God, our church and our friends, it would be hard to get through this. From the bottom of our heart, we thank you so much for the thought and the heartfelt prayers. We love each one of you."
Linda encourages others to pray for those in the hospital who are batting COVID-19 or another illness, and to pray for the good health of doctors and nurses.
"We can't say enough good about the doctors and nurses who take their lives in their hands every day when they go in to work to take care of us. There's a special place in heaven for these folks. Thanks Dr. Kendrick for your care and patience. I just wish we could do something else to thank them. We love you all."
Linda said upon leaving the hospital, she was struck by how green the grass was. "It was good to have the hospital to go to but it was sure good to be home. It's amazing the different colors of green in the trees and grass, and how vivid the flowers are. Just the things that we all take for granted are so appreciated!
"You know I think that sometimes God has a way of helping us to remember to slow down and enjoy the time we have here."
Linda said there is a lot of uncertainty surrounding the virus. Some people who have the virus may be concerned that they will be ostracized. "We do need to be careful but not afraid of people who've had it," she said. "People are scared of the virus and rightly so. What they need to be fearful of are other people who aren't being careful and just touching things that we take for granted. If you saw the precautions that the medical personnel had to take, I would never have dreamed."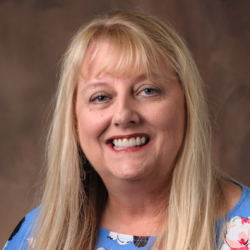 Latest posts by Sonja Keith
(see all)