22 Mar

Walk for Wheezy: Event created in girl's memory

by Callie Sterling

More than $70,000 was raised in February during the annual Walk for Wheezy. 

The philanthropic event began in 2016 in honor of a young girl, Eloise Ann "Wheezy" Owen, who was born with only half of a heart. 

"This year, we raised over $70,000," said Walk for Wheezy board member and co-founder Bailey Moses. "All proceeds from Walk for Wheezy benefit Arkansas Children's Hospital, specifically the Cardio Vascular Intensive Care Unit, where she received a tremendous amount of care."

Walk for Wheezy began when three Cabot women came together and wanted to honor Wheezy's memory.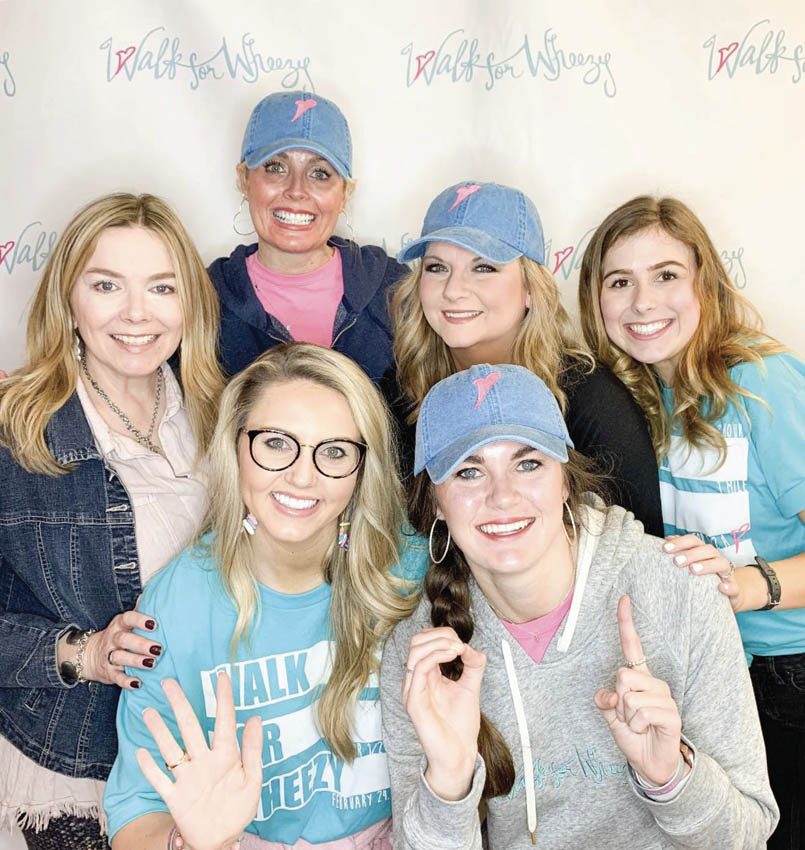 "Darcy Eddington, Zoe Eddington and myself joined together after Eloise's visitation in 2016 when we saw a hurting community," Moses said. "Our board also consists of four other members: Brandy Vines, Abby Roberts, Pam Clem and Sarah Owen, who is Eloise's mom."
The walk began with 650 participants and 13 sponsors in 2016. This year, there were more than 950 participants and 87 sponsors.
"The number of participants and monetary support continue to grow and increase each year, the success of this walk has been a total God thing," Zoe Eddington said. "As long as there are kids like Eloise, as long as there is still research needing funding, as long as there is still a cure to be found, my purpose will be to pursue my passion of raising support for ACH in a way that allows the community to come together."
"Eloise Owen was born with half of a heart, but did not let that stop her from living an active lifestyle," Moses said. "Eloise almost completed her seventh year at Priscilla's School of Dance, where she was active in ballet, tap, jazz, lyrical and tumbling classes. Wheezy loved to be on any stage and in front of any audience."
With such an active lifestyle, Wheezy touched the hearts and lives of many members of her community.
"Wheezy suffered an extreme series of pulmonary hemorrhages that ultimately led to the end of her life on Jan. 7, 2016," Moses said. "She was 7 years old."
Although her life was short, the impact she had on her community in Cabot was great, and it continues to reach children and families that are part of the ACH family.
The 2020 Walk for Wheezy was held Sunday, Feb. 23. More information about how to become a sponsor and registration will be available at walkforwheezy.com.
Sarah Owen rejoices that Walk for Wheezy gives her daughter's memory a newfound rejuvenation each and every year, allowing her to live on throughout the community.
"Every mother and father's worry, after their child passes away, is that their child will be forgotten," she said. "Anyone that has lost a loved one does not want that loved one to be forgotten because they are out of sight and out of mind. It warms my heart to know that her legacy will live on through Walk for Wheezy. It will just be another way people remember her, and the incredible, spirited, little girl she was.
"I love that Walk for Wheezy is another way for Eloise's legacy to live on today."