13 Feb 2019

Vilonia's Kelley, Eagles soaring to state tourney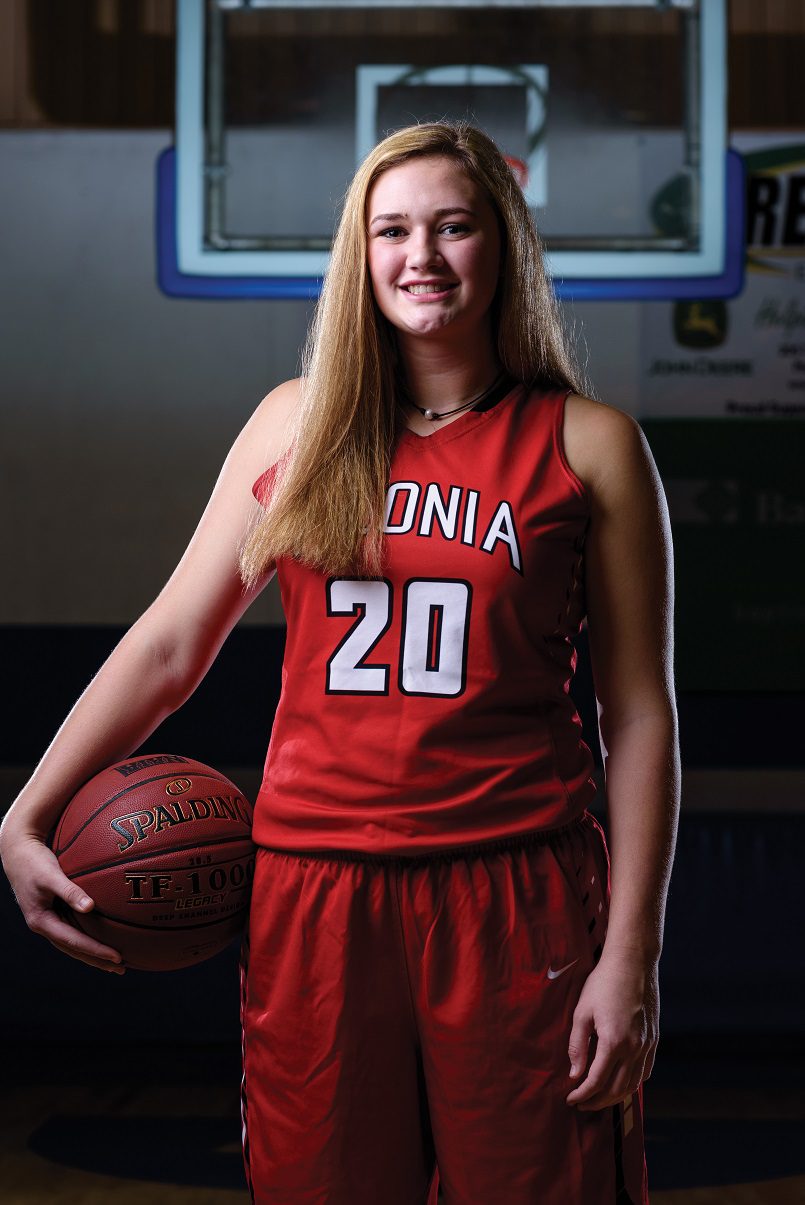 by Levi Gilbert
As the regular season comes to a close, Paige Kelley and the Vilonia Lady Eagles are focused on finishing strongly and having short memories.
"We need to stay focused and not look at our record nor any of our opponents records," said Kelley, a junior forward for Vilonia. "Anything can happen in the game of basketball. We also need to understand that our season is winding down, and we need to enjoy every game because it will be over soon."
After earning a trip to the 5A quarterfinals a year ago, Vilonia (22-1, 11-0) is closing in on another state tournament run. But first, Russellville, Little Rock Christian and Siloam Springs will round out the regular season schedule. Vilonia was dominant Tuesday in a win over rival Greenbrier, limiting the Panthers to just 29 points. 
"It is always fun to play the top teams in the state to see how you compare," Kelley said. "Greenbrier and Russellville are great opponents, and we have a lot of respect for both teams. Little Rock Christian and Greenwood are fantastic basketball teams, and by playing them, we can gauge how our team is doing and see what areas we need to improve on.
"Offensively, we have to move the ball, eliminate turnovers, look for open shots. Defensively, we need to improve on moving our feet, communicating on defense, and all five girls attack the glass to rebound."
Kelley was selected to this year's 501 Basketball Team — 34 players representing the best the 501 has to offer both on and off the court. The team is sponsored by Conway Ortho and Sports Medicine Center, Conway Regional Health System and First Security Bank. Kelley was nominated by her head coach, Alvin Riley.
"Paige is an excellent all-around player," Riley wrote in his nomination. "She makes players around her better. Off the court, Paige is a pleasant person, always smiling with a positive attitude. Paige leads us in several categories. A lot of our offense comes through her because she draws so much attention from the opponent's defense."
As the state tournament looms, Kelley is taking lessons learned from last year's state tournament experience to prepare for a potential deep playoff run. 
"I have grown to be a better leader on the court," Kelley said. "In the past, at times I would get discouraged when something went wrong. But this year, I focus on letting it go and looking forward to the next play. Every game, somebody new steps up to the challenge, and watching each girl have success and get better is encouraging. It is a team game, and the great thing about our team is nobody really cares about stats. We just care about playing to our potential.
"Attitudes are contagious. When we are smiling and having fun, we are more successful as a team."
After basketball wraps up in March, Kelley will run track for Vilonia. She is passionate about children, and plans to pursue a degree in child development or education after high school. 
"I have had a lot of help from others growing up, and in return, I want to give back and be able to help others," Kelley said.
Kelley and Vilonia play at Russellville at 6 p.m. Friday. 

Latest posts by Levi GIlbert
(see all)