09 Feb 2023

The Lady Cats go to Washington

By Levi Gilbert

After being nationally ranked in many polls for two seasons and traveling to play and hosting other nationally ranked teams over several years, the Conway Lady Cats reached a new level of national recognition in January.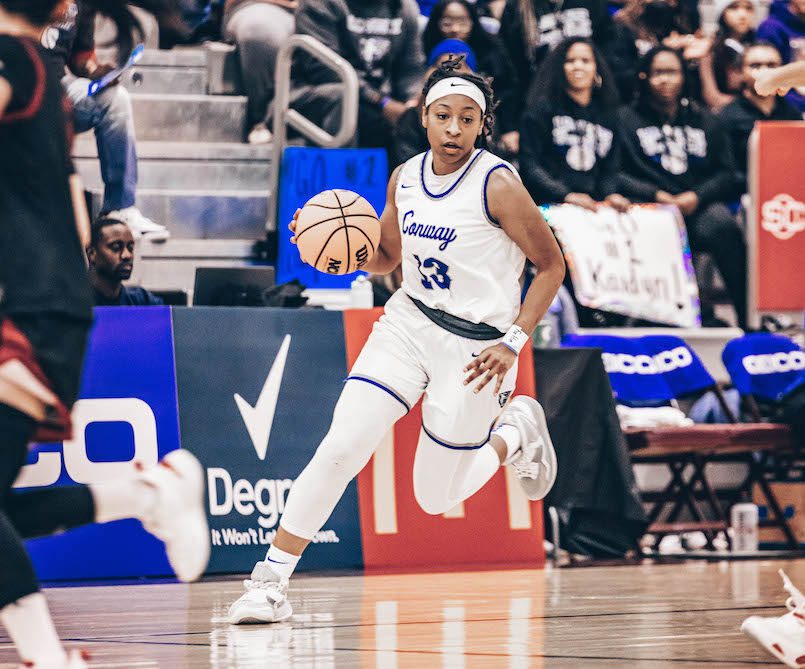 Conway was one of four teams invited to the second annual GEICO Girls Basketball Invitational, which is part of the ESPN GEICO Girls High School Series. The games were broadcast across ESPNU and ESPN+ and were hosted at Sidwell Friends School in Washington, D.C.
"The opportunity to take our girls on a flight to our nation's capital to play at a very elite level says a lot about the players that have come before this team that have set us up for this, and it says a lot about the players that are on our team right now," Lady Cat head coach Ashley Hutchcraft said. "We wouldn't be here without the Jordan Danberry, the Alexis Tolefree, the Hailey Estes, the Jaiden Thomas. I mean there's so many that have gotten us to this point that we can't forget, and I want them to know I haven't forgotten them. They have given Chloe [Clardy] and Savannah [Scott] and all these girls this opportunity."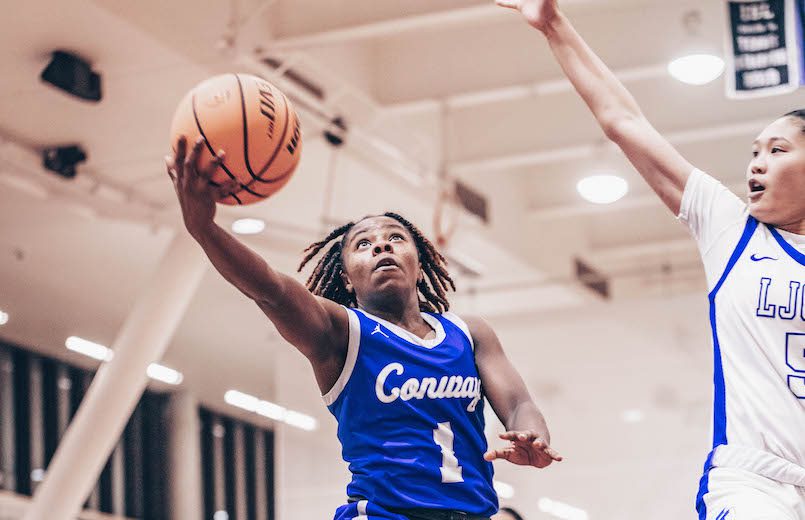 The two-day tournament featured four of the best girls' basketball programs in the nation, including three who were in the SportsCenter NEXT Top 25 poll at the time of the event: No. 3 Sidwell Friends School, No. 4 La Jolla Country Day School (California) and No. 14 Conway.
"The level of competition was the peak of high school girls' basketball," Hutchcraft said. "Of course, you have the home team Sidwell, who has been the No. 1 team in the nation most of the year. The Webb School from Tennessee has seven players that have signed Division I scholarships. La Jolla has two McDonald's All-Americans. It doesn't get any better than that."
Conway also features two Division I commitments in seniors Chloe Clardy (Stanford) and Savannah Scott (Auburn). Clardy is the reigning Arkansas Gatorade Player of the Year.
The Lady Cats opened the tournament against host Sidwell Friends in a 66-56 loss. Conway closed out the weekend in a close loss to La Jolla, 73-67.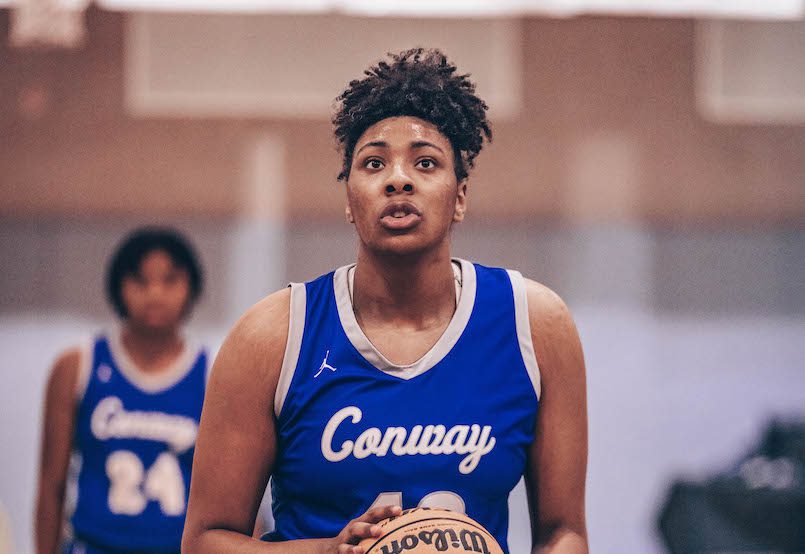 "I am very proud of how we played," Hutchcraft said. "We were a little upset in how the last game turned out. We should have won that game. We missed too many free throws and got into foul trouble that affected our play, but overall, I was very proud of how competitive we were. We have to keep in mind the teams we played are private schools. Their rosters consist of players from all over. For example, La Jolla Country Day's best guard, Jada Williams, is originally from Oklahoma. Our team consists of Conway kids. Our school is free, and we make the hand we are dealt each year work for us."
Although the Lady Cats didn't get the ultimate results they wanted on the court, they walked away from the event feeling honored and impressed.
"We were taken care of like a college team," Hutchcraft said. "We were provided everything we could possibly need and then some. We had a charter company that took us daily wherever we wanted to go. The first day we were in D.C., we had a banquet for the four participating teams. At the banquet, everyone received a Nike swag bag full of clothes. The kids really enjoyed that. After games, there was a recovery room where players could go and get [treated]. We had endless amounts of Gatorade, water and snacks. I could talk for days about how amazing the invitational was run."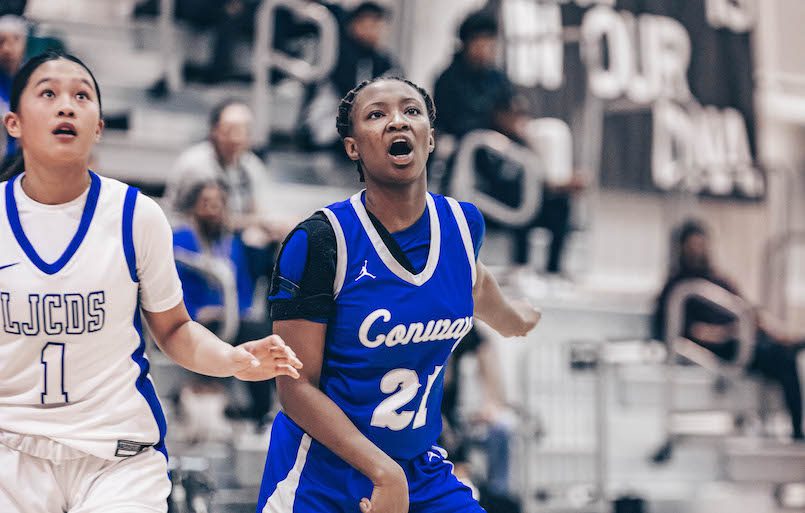 The Lady Cats also packed in as many experiences off the court as they could fit into the short trip.
"We were able to tour the White House, and we were able to go to the National Museum of African American History," Hutchcraft said. "We really enjoyed the museum. It was beautiful, and the people who worked in the museum were so helpful. Our bus drivers also did a good job of pointing out landmarks as we drove around the city. We were able to see all of the embassies, the vice president's house, the Obama house, where Hillary Clinton lives and the National Cathedral.
"We had lots of laughs and adventures together that made us more unified as a team. For me, it won't be the games I will remember or a specific play, but I will remember watching them walk through the White House and see a painting of Michelle Obama and see their eyes light up or remember how special they felt the first night as we were all dressed up for a banquet. We had six players that had never flown in an airplane before, and I'll remember watching them experience flying for the first time."
In many ways, having this opportunity and national stage feels like a culmination, but for Hutchcraft and all the Lady Cats of past, present and future, this is a big step for the program's ongoing path.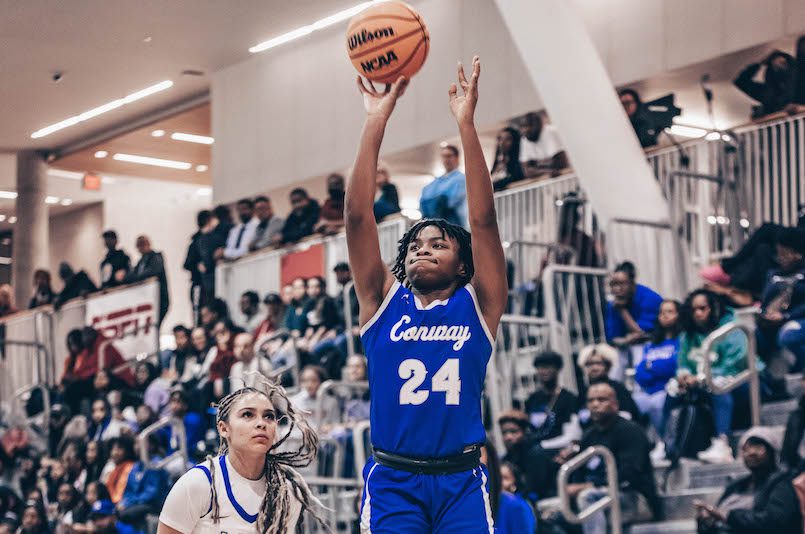 "We don't want this to be the last time we play on a national stage," Hutchcraft said. "We will continue to strive for opportunities like this for our program and be willing to put ourselves out there. Everyone wants to play at this level, but not everyone is willing to go and travel and put themselves out there. Thankfully, we have support from our administration that's giving us the go ahead on all these things, and our community supports us financially. We want to travel to different states and play top programs, and in order to do that, we have to be developing basketball players along the way."
With the D.C. trip behind them, the Lady Cats now turn their attention back to finishing out 6A Central play with a sole focus on ascending to a state championship in March. In the Ashley Hutchcraft era, which began in 2010, the Lady Cats have reached the state semifinals seven times. They've also made it to the championship game four times in that same stretch, winning it all in 2014. The Conway girls' program has won one other championship, which was under the leadership of Janet Taylor in 2008. The Lady Cats were upset in the quarterfinals last year.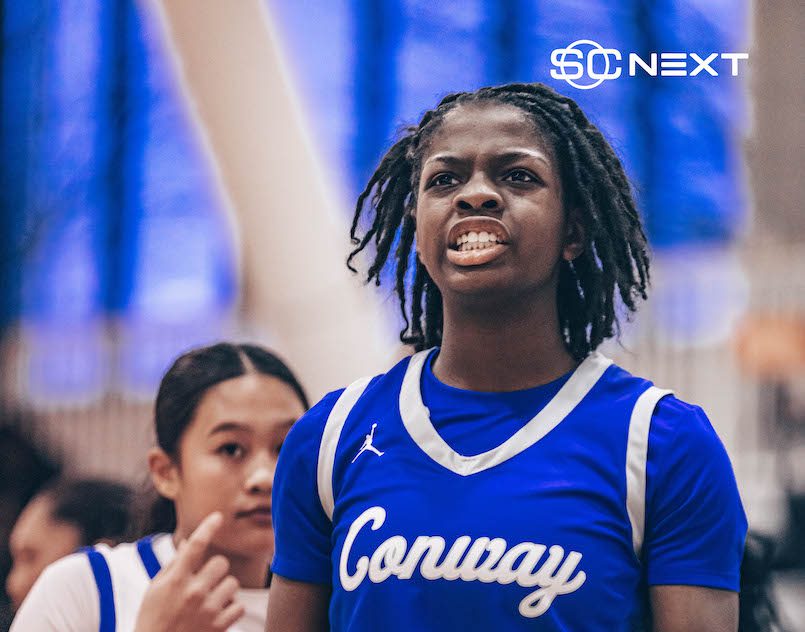 "I think for us, coming off of last year, losing that game kind of allowed us to take a deep breath and go, OK, here's what we can get better at," Hutchcraft said. "Our motto this year is, 'One step forward, no steps back.' We're not worried about what happened last year. We're one day at a time, one game at a time, and that's our focus."
The Lady Cats were ranked No. 1 in the state for most of the 2021-22 season, and this season, they held the No. 1 spot until January. This year's squad is led by four seniors.
"It feels like Chloe has been here forever," Hutchcraft said. "She's just a great person and great player. Savannah has flourished into a great player and is a great person as well. We have our other two seniors who are just as important. Kamille Brown is our defensive specialist, and then we have Kaidyn Beckwith, who is our true point guard. We love our four seniors. They are leaders on and off the floor, and we've been blessed to have them these last three or four years."
Juniors Amyia Taylor and Jelani Davis provide depth off the bench, and sophomores Alexis Cox, Emerie Bohanon and Samyah Jordan all provide unique offensive contributions. Cox is Conway's fifth starter, and Bohanon is the 3-point specialist and defensive spark off the bench.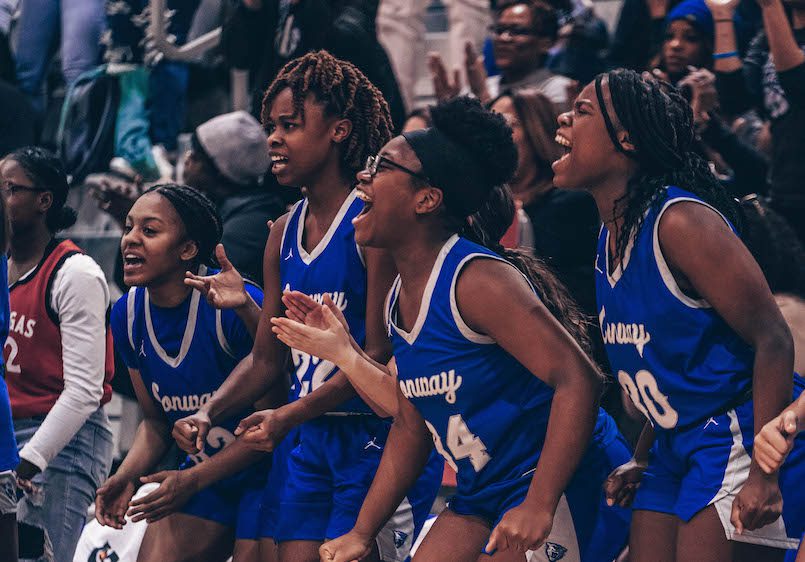 "I think a lot of people think, 'OK, well, they were good last year, so they'll be good this year,' but our team is different every year and you have a different look and different challenges," Hutchcraft said. "Savannah has kind of changed the way we've played the game at Conway a little bit the last four years. If you've been around our program the last 10 years, we've always been kind of small, and we've had to play zone defense against teams that are much bigger than us. Our tempo was much different. With Savannah, we kind of changed our tempo to get her involved offensively, and I think she has learned every year — she's been growing up and she's maturing — but we're a lot quicker this year. We are kind of back to the pace that I really like. It has been surprising. I just didn't expect it. When you're out there with Emerie and Samaya and Kaidyn, they're fast, and it's fun to watch."

Latest posts by Levi GIlbert
(see all)