06 Mar 2021

Tulips work their magic in Hot Springs

Photos and story by Linda Henderson

It is that time again when spring flowers begin to bloom. 

My favorite of all the spring-blooming flowers is the tulip. Like many other flowers, no two tulips are alike. Every bloom differs in size, shape, texture, and color. Tulips burst from the ground in a rainbow of colors. The colors will draw your eye first, and texture then attracts you. Some varieties have smooth lines, while others have fluttering edges that look like cabbage.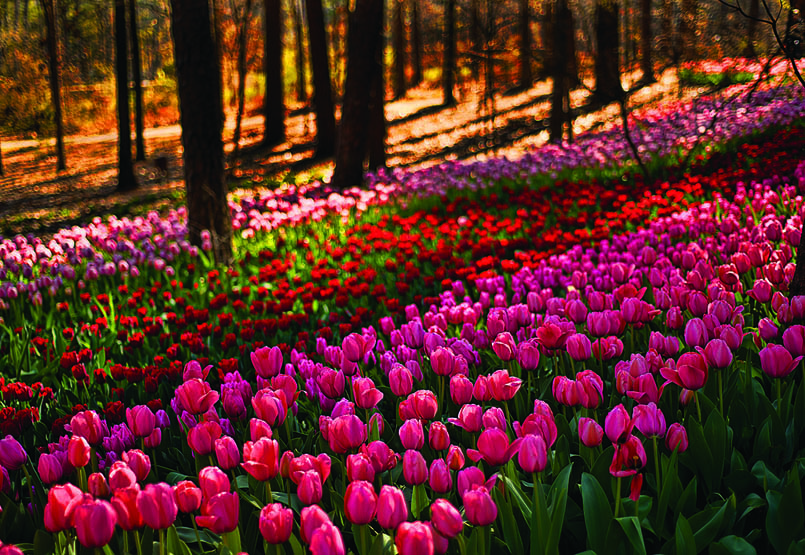 Tulips thrive in the early spring when the weather is cool. They will start to fade when the temperatures reach near the 80s. In Central Arkansas, most varieties of tulips are best treated like annuals. Tulip bulbs need to be planted yearly because of Arkansas summer heat. A tulip's life is short and should be enjoyed when it is at its peak.
The tulip originated centuries ago in the Middle East and Turkey. They have played a significant role in the art and culture of the time. Eventually tulips were exported to Europe, where the flower's popularity spread quickly, particularly to the Netherlands. During the 17th century, a "Dutch tulip mania" occurred. Tulips became so highly prized in the Netherlands that prices for single blooms soared and flower markets crashed. Tulip bulbs spread to the entire globe and now grow throughout most of the world, particularly in milder climates.
Gardens in the 501 will momentarily be ablaze with the brilliant hues of spring's reward for planting bulbs in the fall. Tulips planted months ago will soon be busting from their wintery rest. If you are a lover of the delicate oval-shaped flower, you are in luck because Central Arkansas has many places to view the long-stemmed beauties.
Garvan Woodland Gardens in Hot Springs is one of the best places in Arkansas to enjoy the elegant flower. During the months of March and April, Garvan will have more than 130,000 tulips blooming. Visitors can wander down paths brimming with mounds of pink, red, orange, yellow and variegated tulips.
If you wish to photograph the quickly fading blooms, grab your camera and head out to the nearest garden. Here are a few tips for improving your images. Avoid a windy day unless you want a shot of tulips dancing in the wind.
Choose a time of day when shadows are softer, usually before 10 a.m. or after 3 p.m. Consider using a tripod, which will reduce the risk of a blurry picture. Try to photograph tulips close and low. Get down close and really focus on one tulip. Use the portrait mode on your smartphone to get a picture with a blurred background and an enhanced flower.
The weather will soon be warming here in the 501. Arkansans will be heading outdoors to enjoy warmer days, bright sunshine and spring flowers. Winter has come and gone, but the warm spring breezes are starting to blow, urging us to get out and enjoy the beauty of the Natural State and blooming tulips.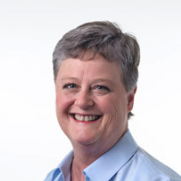 Latest posts by Linda Henderson
(see all)