09 Oct 2023

The road to Gothic Mountain

Story and photos by Linda Henderson

One of my traveling goals after I retired from nursing was to visit Colorado in the fall. I had always wanted to photograph Colorado aspens in their full display of fall color. Several trips had been planned, but something had always come up and plans had to be canceled. I was finally able to make that trip in the fall of 2022.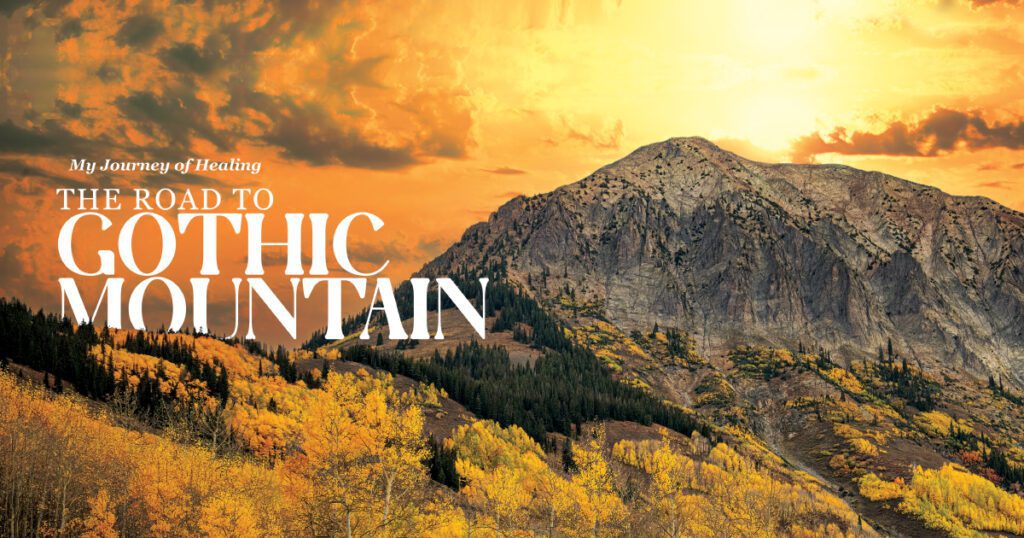 This trip became more than just a photography excursion; it became a journey of healing for me. My mother passed away in September 2022. She had been ill for many weeks prior to her death, and after her passing, I needed time away from day-to-day activities, private time to mourn and time for mental healing. This time away was a way to cope with loss and sorrow. Having new experiences, seeing God's beautiful nature and spending time behind my camera helped me to deal with the loss of my precious mother. It didn't mean I missed her any less, but the time away helped to lighten the burden of sadness.
For this time away, we headed for Crested Butte, Colo. The Butte, as it is known by the locals, is deep in the heart of the Rocky Mountains. It is known for having some of the most stunning fall colors and was at the top of my list of places to do fall landscape photography. Crested Butte sits at an elevation of almost 9,000 feet and is surrounded by amazing displays of forests filled with yellow aspen trees, deep valleys with free-ranging cattle, mountain pools of emerald green water and high snow-covered mountain passes. As beautiful as all of this was, the spot that became most memorable to me was a road north of Crested Butte, Gothic Mountain Road. This road is one of the most scenic mountain roads that we have ever traveled. Every morning, Jim and I would get up long before sunrise and make our way to Gothic Mountain. My goal was to find the best places to photograph the colors of the rising sun against the yellow aspens. Spending time in nature has always been therapeutic for me. Driving this road in predawn, watching the world wake up and observing the pinks and oranges of sunrise lifted my spirits and restored my physical, mental and spiritual being.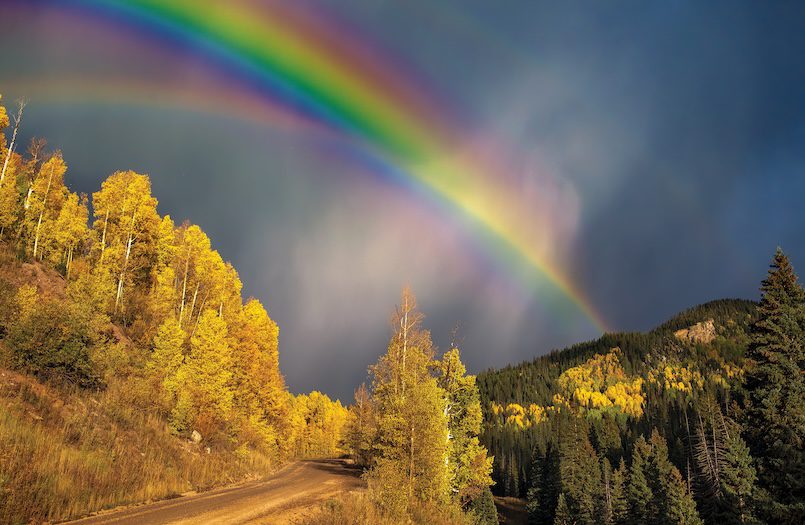 Taking a trip after the death of a loved one may not be for everyone. It was very helpful to me. It is OK to grieve in different surroundings. It is OK to be in beautiful scenery. Being in the midst of yellow aspens allowed me to deal with my sadness. It is OK to do something you love; for me, it is photography. I get behind a camera and my mood is lifted. Travel to deal with grief is not being disrespectful of your loved one and you will not escape the feeling of loss, but it can help to provide peace and comfort.
As we returned home from the trip, I wrote this in my travel journal about the healing journey to Gothic Mountain: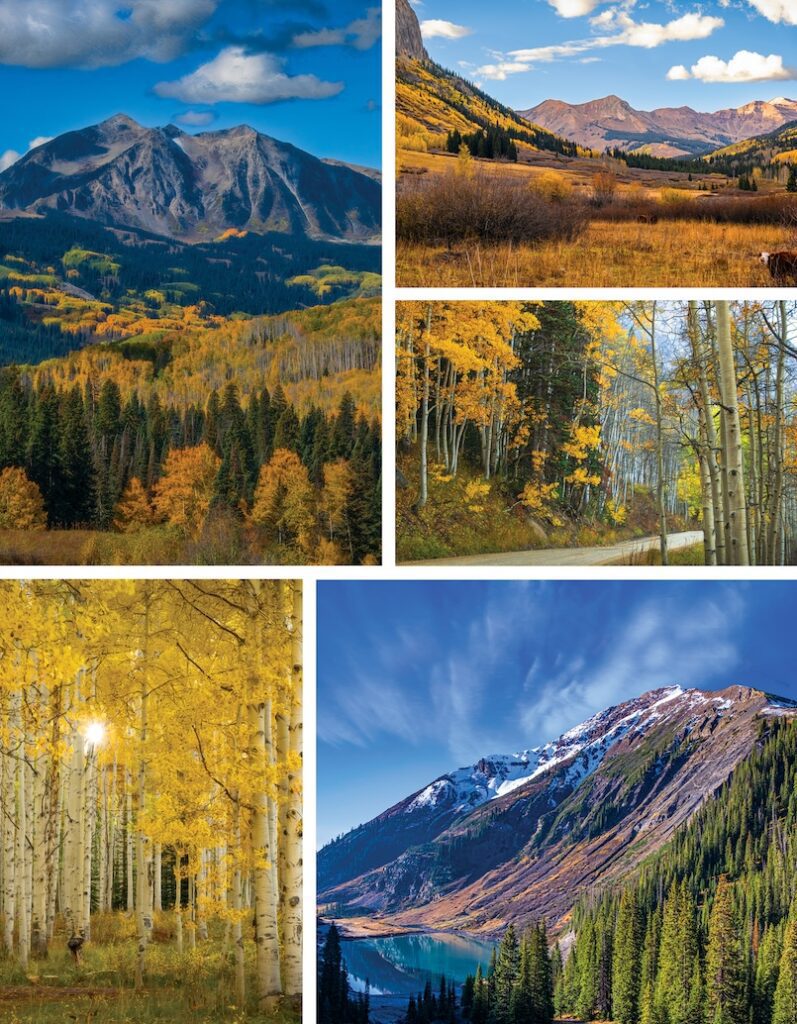 "We start our time away before the sun begins its daily skyway jaunt. What comforting knowledge, the morning sun will soon rise. It will peak above the horizon and the darkness will fade away. The pink blush of sunrise will replace the velvet blue of twilight.
The open road stretches out before us winding through the hills of Arkansas, over the plains of Oklahoma, into the Texas Panhandle. We travel across the deserts of New Mexico, towards the endless horizons on the high plains, through tiny villages of old adobe homes, in the lands of cattle drives where cowboys ply their trade, and up to the misty fog covered Colorado mountains.
"We traverse on two lane highways that run into deep canyons. High rock ridges spring up all round, so high they obscure the sky. A clear cold mountain river with its crooks and turns runs alongside the asphalt road we drive.
"The road carries us to the mountains that are decorated with brilliant autumn hues. At last, I see the aspens during their fall splendor. The aspens blow a soft cool breeze, they sing and quake their song under a blue bird sky.
"These roads are carrying me away from grief and sorrow that life has brought in recent days. On these roads I will find peace of mind and renew my faith in the Lord above. My spirit will be restored, and my soul raised up again and my strength can be reenergized. It is in these mountains that I can breathe again and regain my joy."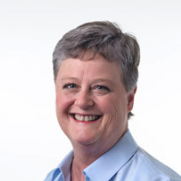 Latest posts by Linda Henderson
(see all)