03 Apr 2023

Picture it

Photos and story by Linda Henderson

I wrote my first story for 501 LIFE Magazine in 2014, and since that time, I have written close to 100 stories about Arkansas's architecture, landscapes, people and historical places.

My roots run very deep in the 501. My family has made Central Arkansas our home for seven generations. It has been a joy to spend time traversing the counties of the 501, finding beautiful places and things to photograph. So this month, I am celebrating 501 LIFE Magazine's 15th birthday by looking back and sharing 15 of my favorite stories.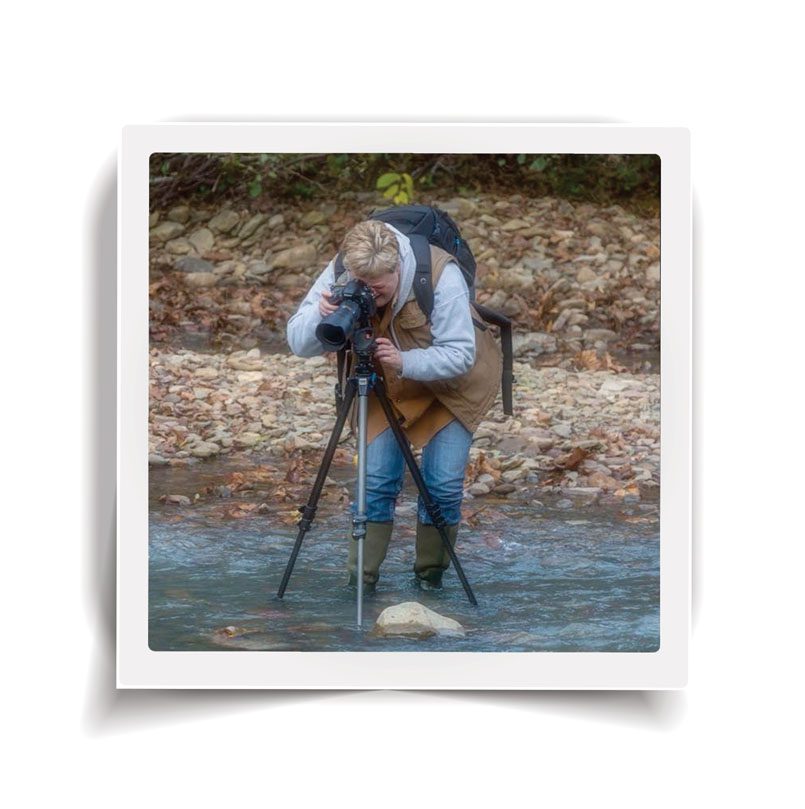 Old Guardians
Published September 2015
I am an old barn lover. While traveling the 501, more than once I have found myself stopping along the side of the country road, grabbing my camera and wading a water-filled ditch just to capture an old barn in perfect light. We have found barns of all shapes, sizes and states of disrepair. The walls always seem to be decorated with dust and cobwebs. Sometimes, there are remains of old red paint flecking from the walls.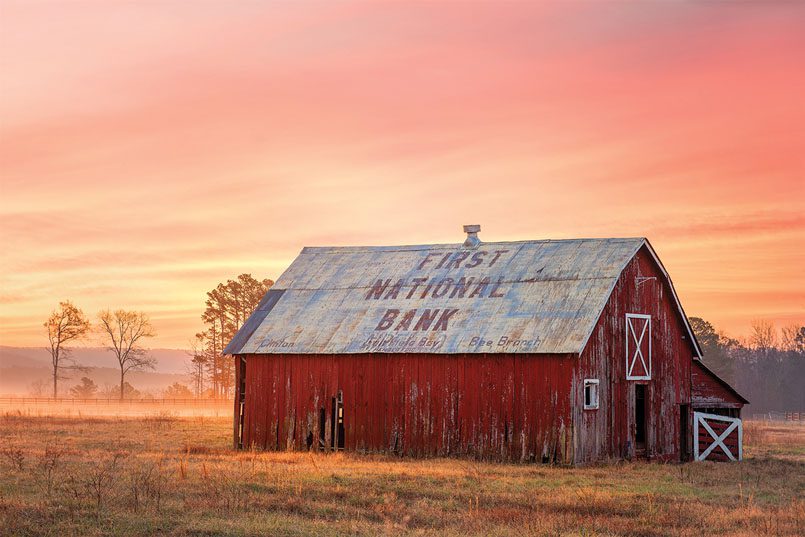 A Canvas of Wood and Iron
Published March 2015
If you travel the 501, you will occasionally come upon an old iron bridge. A few of these historical bridges have been restored and are still in use. A few are in a sad state of decay and are no longer safe for travel. If you are looking for a way to bring Arkansas history to life, take a tour of some of these 501 bridges.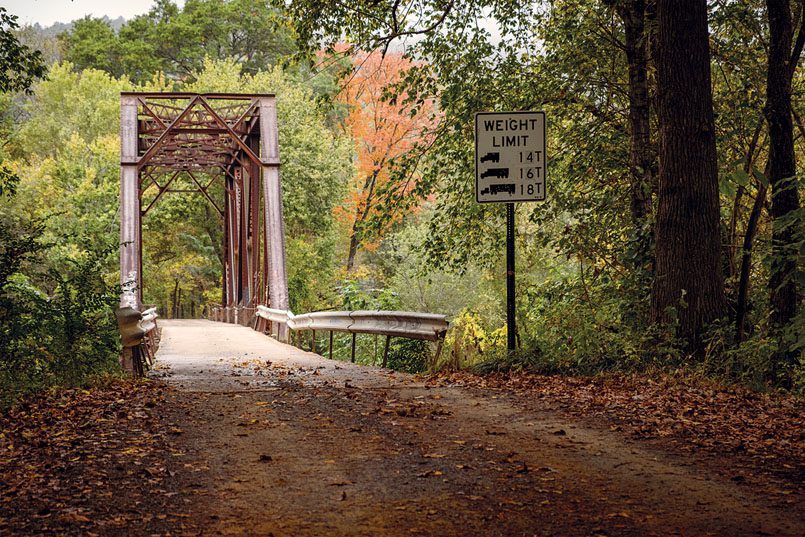 Drops of Sunshine
Published June 2015
Sunflowers grow really well in the 501. Our climate and long growing season is perfect for these giant beauties. They have been the subject for many artists of all kinds. Sunflowers attract both those that use paint and those that use a camera. The most famous of these works of art are likely Vincent van Gogh's "Sunflowers." The big, beautiful flower is becoming an important agricultural crop in Arkansas for its oils and seeds.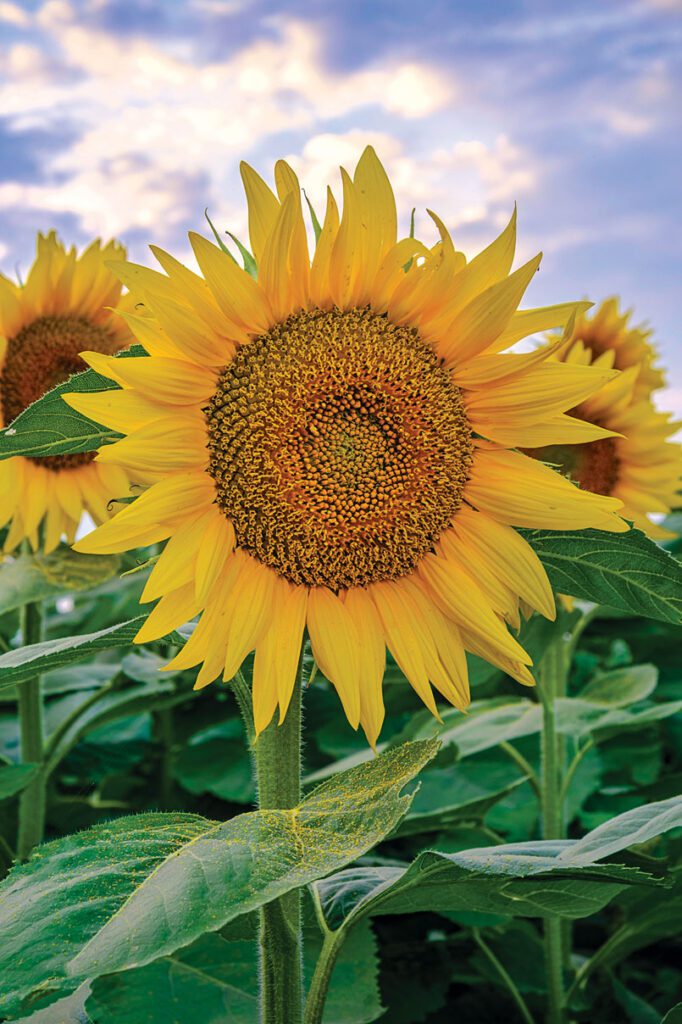 Go Chase Waterfalls
Published March 2017
Spring in Arkansas is the perfect time for waterfall chasing, it is the start of "waterfall season" in Arkansas. Few things are as beautiful as water flowing over a rocky overcropping. Waterfalls are awe-inspiring. Many outdoor enthusiasts are fascinated with them and will chase their flowing water. Waterfalls are the hidden gems of backcountry exploring. Most of the waterfalls in the 501 are dependent upon rainfall for there to be good waterflow.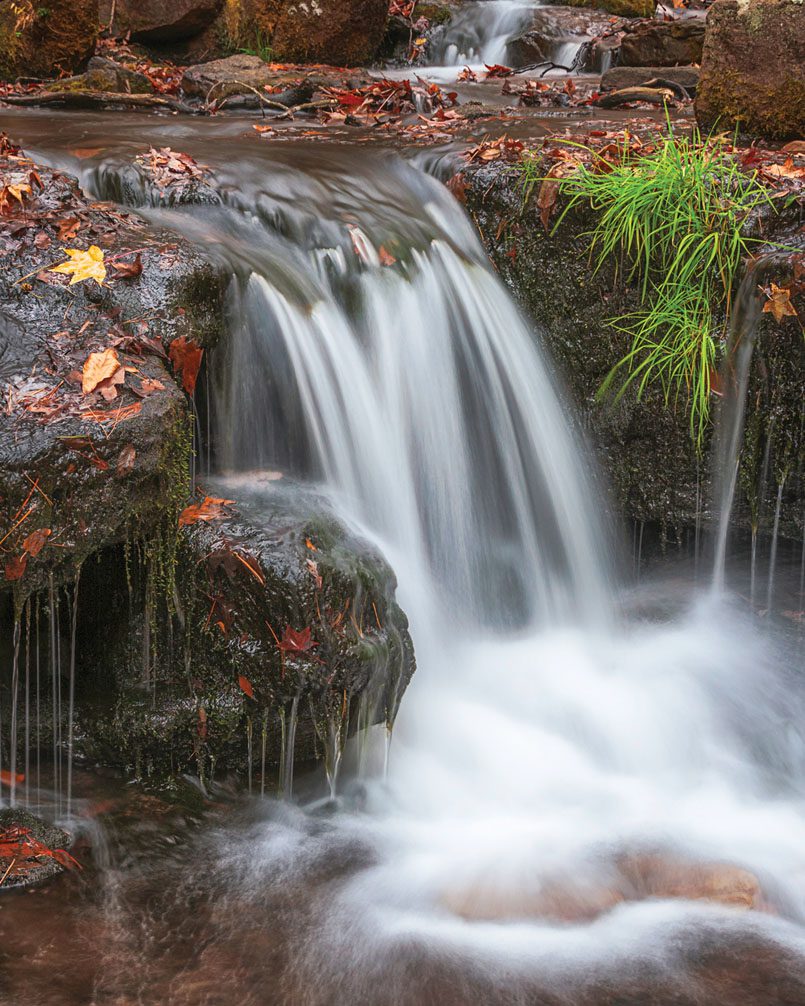 County Fair Time in the 501
Published September 2018
Across the 501 each year, county fairs will open their gates and invite everyone to enjoy an American tradition. The practice of yearly exhibiting the equipment, animals, sports and recreation associated with agriculture and animal husbandry has taken place for many years in cities and small towns across America. Even though many living in the 501 no longer participate in farming, county fairs are still a part of our history and heritage. County fairs are a place where people can gather to gawk at cows, steers, chickens, turkeys, sheep, pigs, rabbits, lambs, goats and donkeys, enjoy midway rides of all sorts and eat virtually anything on a stick.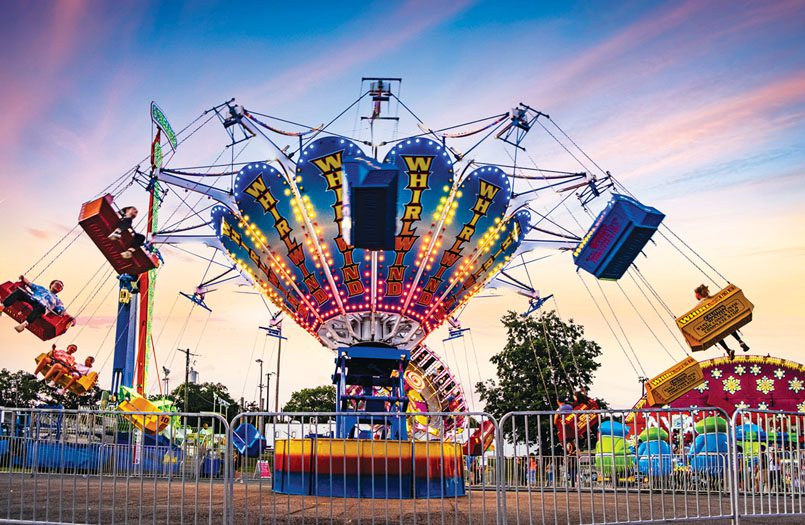 Poetry in Motion
Published October 2022
Arkansas has become the winter home for a flock of trumpeter swans. Swans do not naturally winter in Arkansas. Normally they nest in the Arctic and migrate for the winter in either the Chesapeake area or in California, but since 1991, a flock of swans has found Heber Springs the perfect spot for their winter home.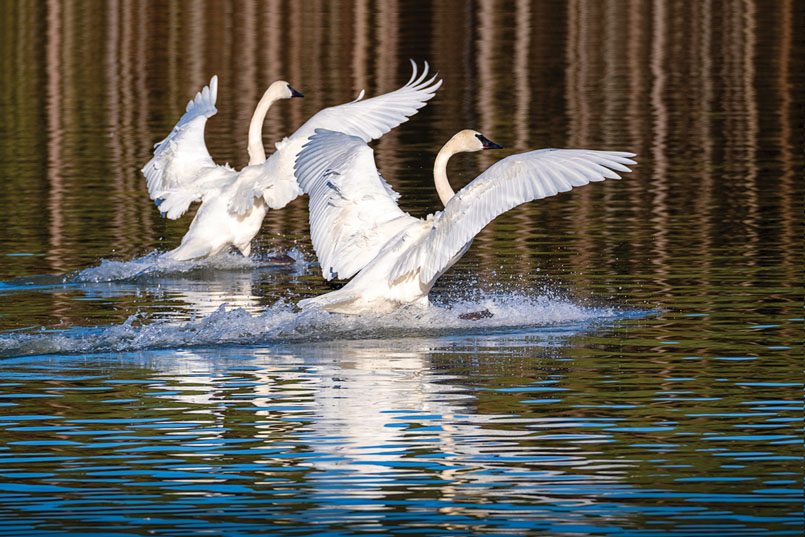 Heritage Art in the 501
Published published 2019
My taste in art runs on the folksy and homey side. So when I started noticing painted quilt squares on buildings throughout the 501, I was in love! I was so pleased to find that Arkansas, including two counties in the 501, now has quilt trails. A quilt trail is made up of painted quilt squares that are found at various locations along a designed route. They may be painted on wood or metal and hung on buildings. Many of these lovely examples of art are inspired by the early settlers' quilt patterns when quilts were a necessary household item. Others are inspired by the painter's family history, occupation, interest and even hobbies.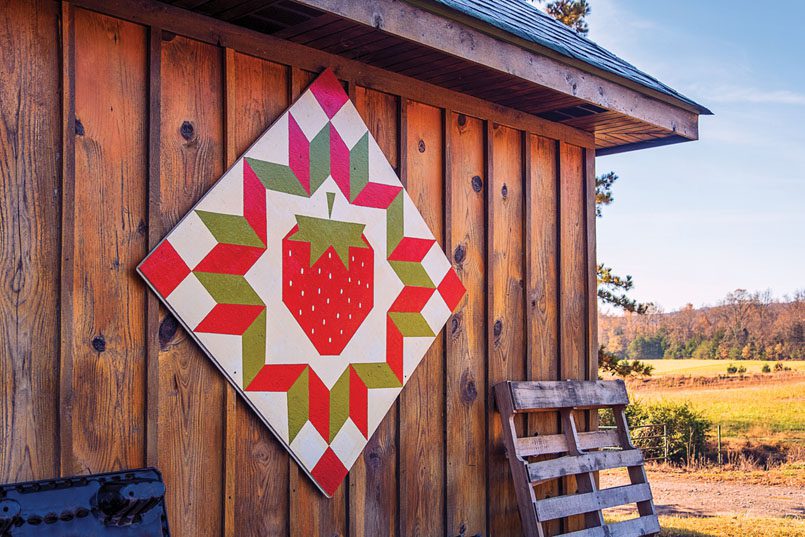 Snow Lick Mountain Schoolhouse Stories
Published August 2015
One-room schools have become a thing of the past, but a few remain to remind us of days gone by. As we traveled the 501, I saw many old buildings that I suspect may have been one-room schoolhouses, but I have found no history or evidence that supports my suspicions. I do, however, have knowledge of one abandoned schoolhouse, the Snow Lick Mountain School in Van Buren County. Our family owns the property that the old building stands on. School was held on Snow Lick Mountain from 1850 to 1950, according to the early school history of Van Buren County. The first Snow Lick School was taught under a brush arbor, and later a frame building with a dirt floor and hewn logs for benches was built on top of the mountain. Sometime around 1930, the standing schoolhouse was built.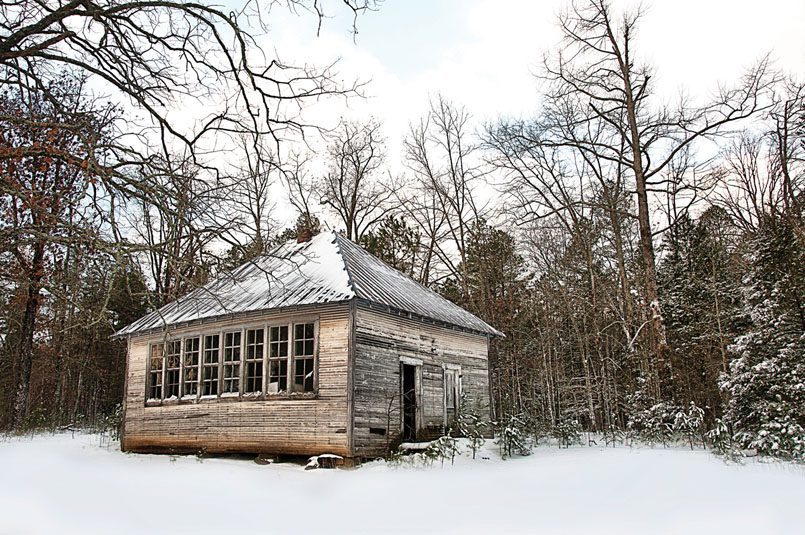 Traveling the 501 Backcountry in a Jeep
Published August 2017
The 501 has some of the absolute best dirt roads and trails. They are perfect for exploring and enjoying an adventure. There are hundreds of miles of designated off-road trails in both the Ozark National Forest and the Ouachita National Forest. Jim and I enjoy spending time in our little red Jeep (aka Old School). There is nothing like a ride down a country lane or a climb up a trail to turn your day into a stress-free time.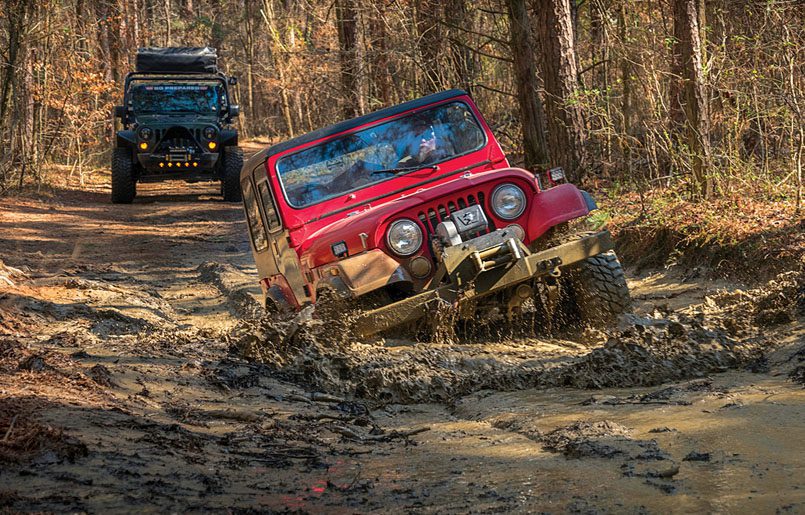 Loving LIFE in the High Country of the 501
Published May 2017
Although our mountains in the 501 are not as high as those found in the Rockies or the Smokies, there are many places to be found with a high elevation. One of those high-country spots is Flatside Pinnacle, a mountain in the Ouachita Mountain Range. The range is found on the most western edge of the 501 area and runs from central western Arkansas to southeastern Oklahoma.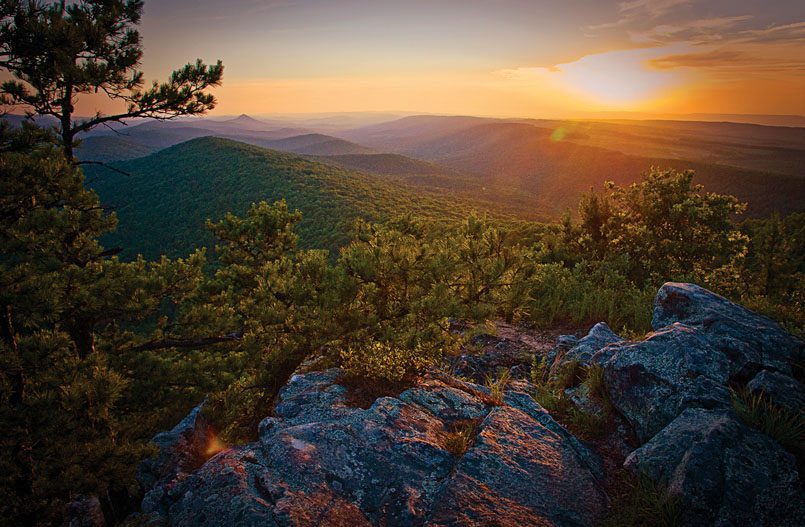 The Unseen Light of the 501
Published September 2021
I have an interest in unusual forms of photography like infrared photography. Infrared images are easily recognized by their radiant white trees and jet-black skies or by an unreal color cast. Plants and trees reflect infrared light, making them appear to glow, while water and skies reflect extraordinarily little infrared light. The sky and water will appear very dark in an infrared photo; clouds, however, do absorb infrared light, so they appear very white.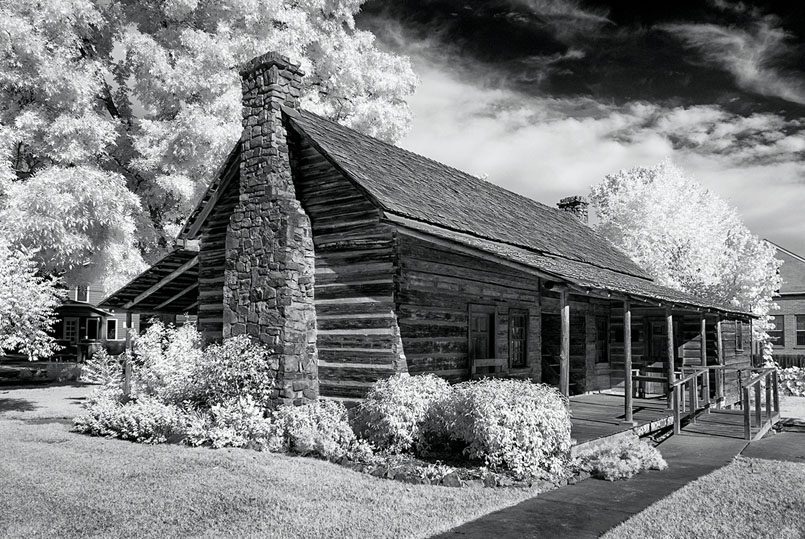 Exploring and Enjoying Petit Jean State Park
Published October 2017
Each season brings its own unique beauty to Petit Jean State Park. Winter is beautiful after the leaves have fallen and the views of the rocks and cliffs are wide open. Snow on the mountain brings a magical white cover to the park. I enjoy the spring wildflowers and the cascading water of Cedar Falls as it falls into the creek and canyon.
Stargazing in the 501
Published February 2018
One of my greatest joys in life is getting out in the night and gazing at the night sky. I love seeing meteor showers, planets, the Milky Way and the North Star and identifying the constellations. I still have much to learn about astronomy but do enjoy observing God's nighttime creations.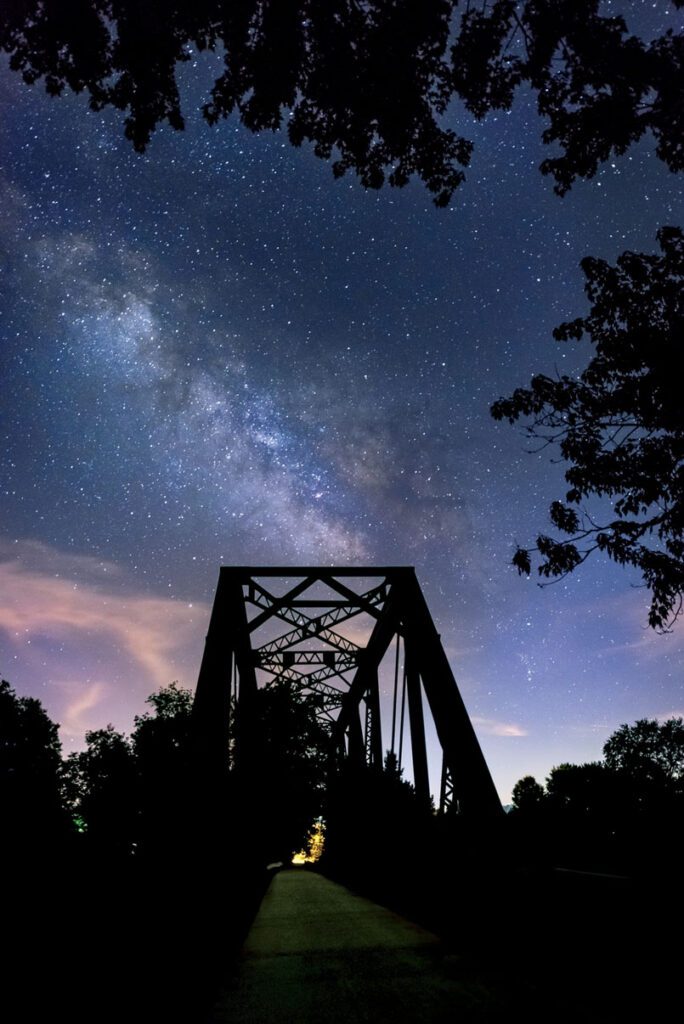 Traveling the Rail
Published January 2019
Occasionally, historical trains will traverse our state. That was the case when Union Pacific's steam locomotives, No. 844 and Big Boy 4014, came through the 501. They were quite beautiful sights as they passed with white steam billowing out of the smokestacks.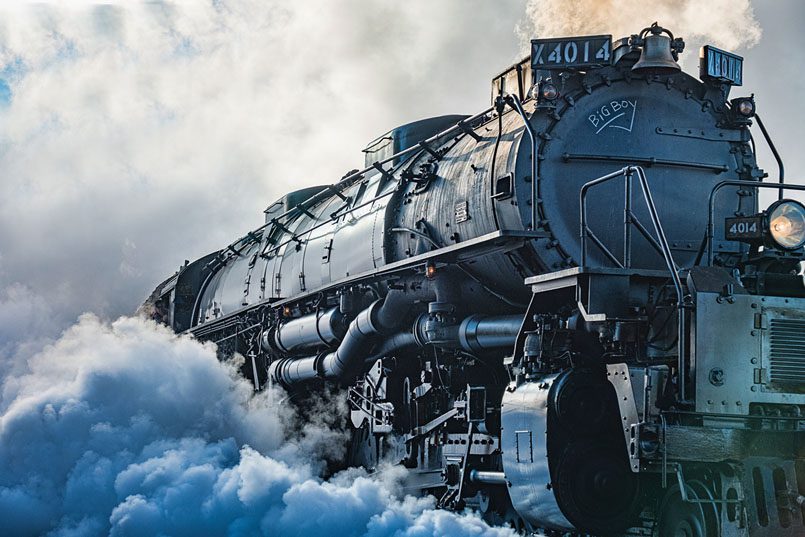 My Very Favorite Story
Reflections on the Great American Total Eclipse
Published December 2017
It happened on Aug. 21, 2017. I had been preparing for this event since 2012. We were able to be on the blue line of totality to photograph and view the entire event at the longest duration of the moon covering the sun. If you missed the event or were not able to enjoy the eclipse in totality, do not worry. Another total solar eclipse will occur on April 8, 2024. Central Arkansas will experience 100 percent totality and more than four minutes of total darkness.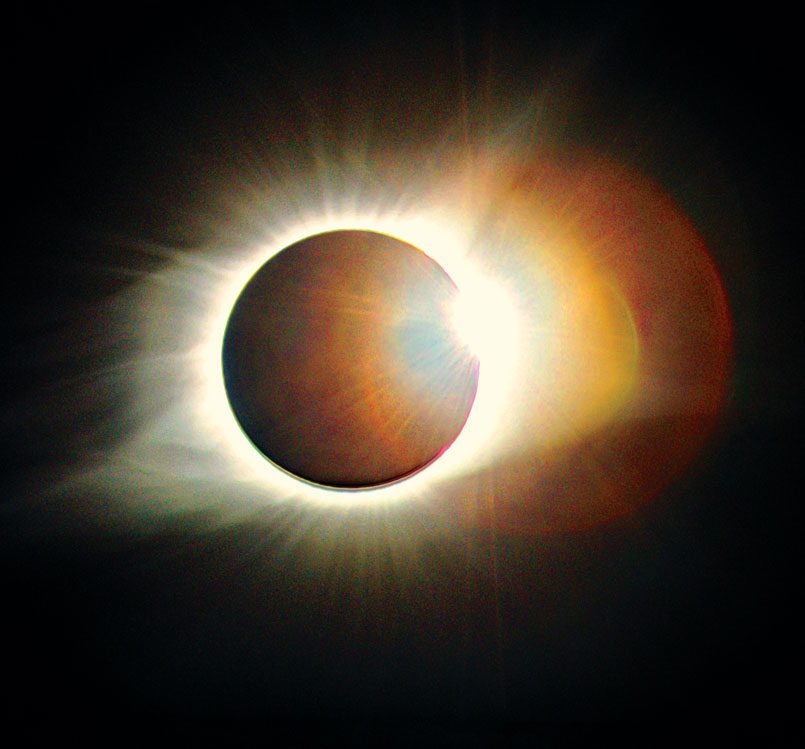 "I hope you have enjoyed a visit down memory lane. There have been many changes in recent days in my life, and I will not be producing an article every month for 501 Life Magazine. I will not put my camera down or stop spinning a tale. Jim and I will be traveling and working on crossing off places from my ever-growing bucket list. We are planning visits to national parks and other scenic destinations. Not to worry, I will be sharing our adventures and pictures from time to time."
– Linda Henderson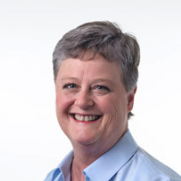 Latest posts by Linda Henderson
(see all)