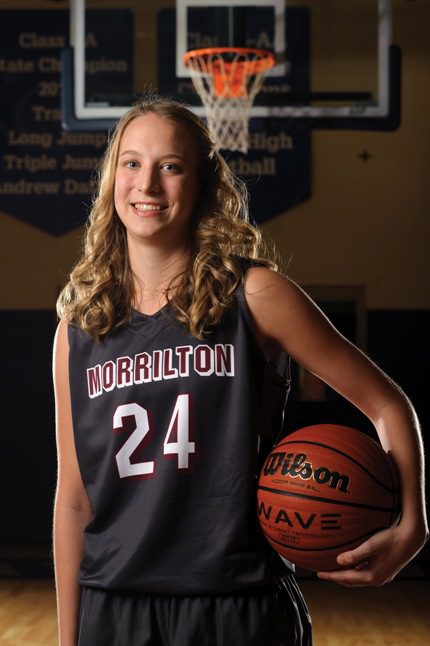 04 Feb 2015

Tori Jackson: 'A joy to coach'

by Levi Gilbert


Tori Jackson is a rare breed — a student athlete truly willing to selflessly give of herself for the betterment of her team. As her head coach, Carin McNabb, puts it, Jackson is a "special student-athlete that is a joy to coach."

Jackson was selected to this year's 501 Basketball Team — 24 players representing the best the 501 has to offer both on and off the court. Jackson was nominated by McNabb.


The senior plays all over the court for Morrilton.


"I just play whatever coach asks me to play," Jackson said. "It depends on who is in the game. I play the post mostly, but I can shoot it, too, so sometimes I step outside."


Jackson has been hooping since the second grade when her dad introduced her to the sport.


"We've always played in the driveway since I was little," Jackson said. "I just started young playing and just kept going. I've lived in Morrilton my whole life. My dad went to Sacred Heart, and mom graduated from Morrilton."


McNabb, Jackson and her teammates are in the middle of conference season, battling for position and striving for a berth to the state playoffs.


"We want to make it to state," Jackson said. "I'm just trying to be the best I can be for my teammates. I just do whatever needs to be done. I'm just trying to figure out my role on the team and trying to figure out what coach needs of me in each game."


Jackson's work ethic has paid off for the senior.


"Tori has worked hard to become a scorer and important factor on our team," McNabb said. "She spends extra personal time in the gym to work on her shooting and ball handling. I expect Tori to have a break out season.


"She is supportive to everyone, leads by example and is out to help the team win. She's a team player, hard-working and gives everything she has."


Jackson gives of herself off the court, too, both in the classroom and through coaching. She participates in the "Puppies to Dogs" program at Morrilton, working with and mentoring kindergarten students. She's also active in her youth group at First Presbyterian Church of Morrilton and helps coach her cousin's soccer team.


"Tori is great with younger players and kids, she's a great student and gives of her time to teach and coach others."


Jackson and Morrilton travel to 5A West rival Greenbrier this Friday.