23 Jun 2019

Tips for a fun and safe holiday
by Kellie Bishop
July brings heat and humidity to our region, but it also brings the opportunity for gatherings with family and friends. Weekend camping trips and barbecues are common during the hot summer months and are even more enjoyable at lakes, rivers or swimming pools, where everyone can escape the heat and cool off in the water. 
July also brings Independence Day, the birthday of our great nation. It is one of the most celebrated holidays in the United States. It is a day to reflect on how blessed we are to live in a free land while also giving thanks for the many brave veterans who have sacrificed to ensure freedom continues to prevail. 
Family and friends will gather to celebrate the day, and many people will attend local fireworks events throughout our region. It is important for children to learn about this holiday and celebrate our freedom while also staying safe during the various activities you may engage in. 
Fireworks are a popular and fun way to celebrate Independence Day, but we need to take a few precautions to make sure children stay safe. It is important to light fireworks away from other people, homes, brush, trees and leaves. You should also never try to relight a defective firework. If it does not work the first time, consider it defective and move on to the next one. Ensure all children with sparklers have close supervision to avoid burning themselves as they twirl them around. Finally, ensure all fireworks, including sparklers, are soaked in a bucket of water prior to placing them in a trash can to avoid a fire. 
If your family chooses to attend one of the many fireworks events within the community, make sure you are following safety precautions to keep your children safe there, as well. Ensure your children are close by you at all times as it is easy to get separated at events with large crowds. Due to the ease of separation among the crowds, it is a good idea to designate a meeting place should you become separated. This will prevent your child from wandering around looking lost and vulnerable, as well as aid in reunification. 
For those families who plan to grill and enjoy the summer weather outside in the yard or by the water, keep your typical summer safety measures in mind. Make sure children know that only adults should be near hot grills. Also, ensure all family members have access to water to drink as dehydration is a serious and common health problem in the heat. Finally, remember your water safety measures, flotation devices and sunscreen. 
July is one of the most fun months of the year, despite the heat, because family and friends gather to celebrate one of the most important days in American history. It is important to teach your children about Independence Day, veteran appreciation and never taking our freedom for granted. Hopefully these tips will help ensure your family enjoys this fun summer holiday safely!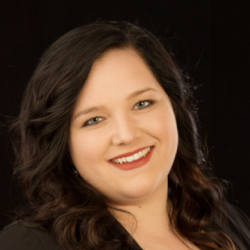 Latest posts by Kellie Bishop
(see all)