03 Mar

Three Lady Mustangs earn All-AMC honors

St. Louis, Mo. – Three Central Baptist College Lady Mustangs were selected to the All-Conference teams by the American Midwest Conference, the AMC recently released. Holly Allen, Alexis Augustus and Izzy Arnold all earned selections to all-conference teams, with Arnold's name appearing on three different teams.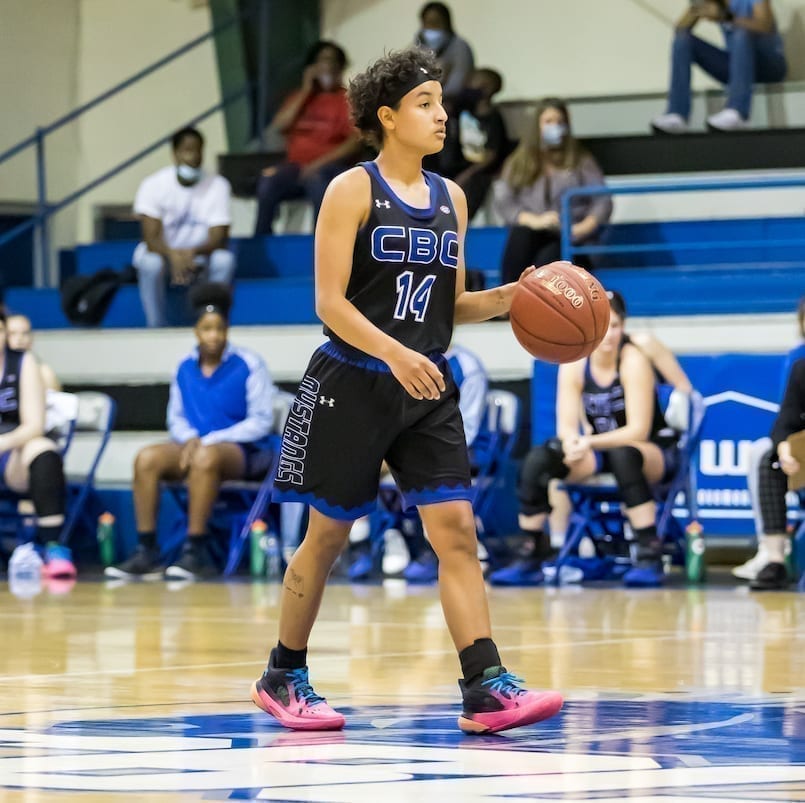 Allen earned second team honors after leading the team in scoring at 15.6 points per game while also grabbing a career-high 5.2 rebounds per game and handing out 74 assists. During the season she became the program's all-time leader in both points and assists and is the only player in program history with 1,000 points, 300 rebounds, 200 assists and 100 steals.
Augustus earned third team honors. She finished the season averaging 14.2 points per game on 51 percent shooting from the field while also grabbing 5.4 rebounds per game after missing last season with a torn ACL.
Arnold earned honorable mention honors and was also selected to the All-Freshman team and All-Defensive Team. She finished the season averaging 11.8 points per game with a team-high 82 assists, which put her with the third most assists by a freshman in a single-season and the sixth most ever in a single-season. She also led the team in steals with 59. Congratulations to these three ladies on a fantastic season!
For more all-conference teams and other new regarding the Mustangs, like and follow @gocbcmustangs on Facebook, Twitter and Instagram.