24 Aug 2023

The tablecloth journal

By Laurie Green

I can't think of "back-to-school" time without thinking about "getting into a routine." I know when my kids were school age, Arkansas summers meant staying up late and sleeping in till noonish because, let's face it, missing breakfast meant one last meal I had to worry about making. There was no daily grooming required; showers, hair brushing and washing clothes were all optional until you started to smell, LOL. Seriously, I'm exaggerating, but you get the jest. Summers were all about freedom, but back to school definitely required a schedule to be successful. I mean four kids sharing one bathroom growing up was rough on any given day, but even more so during school mornings.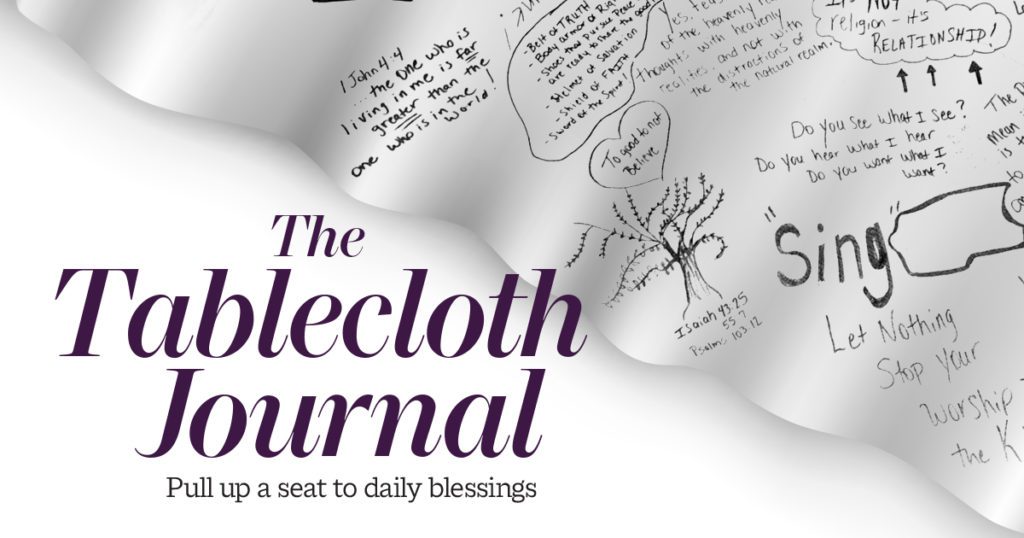 As my children have all grown and started having their own families, I still find myself getting excited when I see the aisles start filling up with school supplies and the anticipation of that "fresh start" of a new routine. Maybe it's all the Sharpies and scented markers that I like buying, but I wanted to share a little something I've been doing that you might like to add to your fall routine. Personally, I love to write in a journal, but the problem is that sometimes what I don't "see daily" I don't remember, so I came up with a grand idea that I like to call "Tablecloth Journaling."
Last year, I bought myself a cheap, fabric-lined tablecloth from Dollar General and set out a jar of colored Sharpies on my kitchen table. Each morning during my prayer time, I just started writing on the tablecloth. Scripture I wanted to memorize, verses that spoke to me, things I was grateful for, songs or books I loved, prayer requests and answered prayers, they all got written down. It became a focal point of conversation anytime we sat down at the table.
I encouraged my friends and family to add to it anytime they were over, and I fully covered and finished my first tablecloth at the end of 2022. On January 1st, I started my second journaling tablecloth and it's easy to see that this is definitely a family routine that I look forward to continuing. My mother even mentioned how beautiful these tablecloths will be for my children and grandchildren to have and remember me by when I'm gone.
It's made a beautiful area for me to sit down at and see the promises and the goodness of God in my life, especially on the hard days! I just look down and there is something for me to read that encourages and lifts my spirits. My only regret is that I didn't think about doing this when my kids were school-aged.
Life is so fast-paced, and I know some of you are right in the middle of the battlefield, and it's easy to miss out on all the blessings that life has to offer. So I want to encourage you as you start this year's school shopping and routines, pick yourself up some Tablecloth Journaling supplies and start creating a place for your family to inspire and encourage each other. Share wisdom, scripture and kindness, because you never know who may sit down and be unexpectedly blessed by your journaling tablecloth.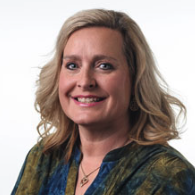 Latest posts by Laurie Green
(see all)