30 Jun 2021

The Cliff Garrison Fellowship of Christian Athlete's presents scholarships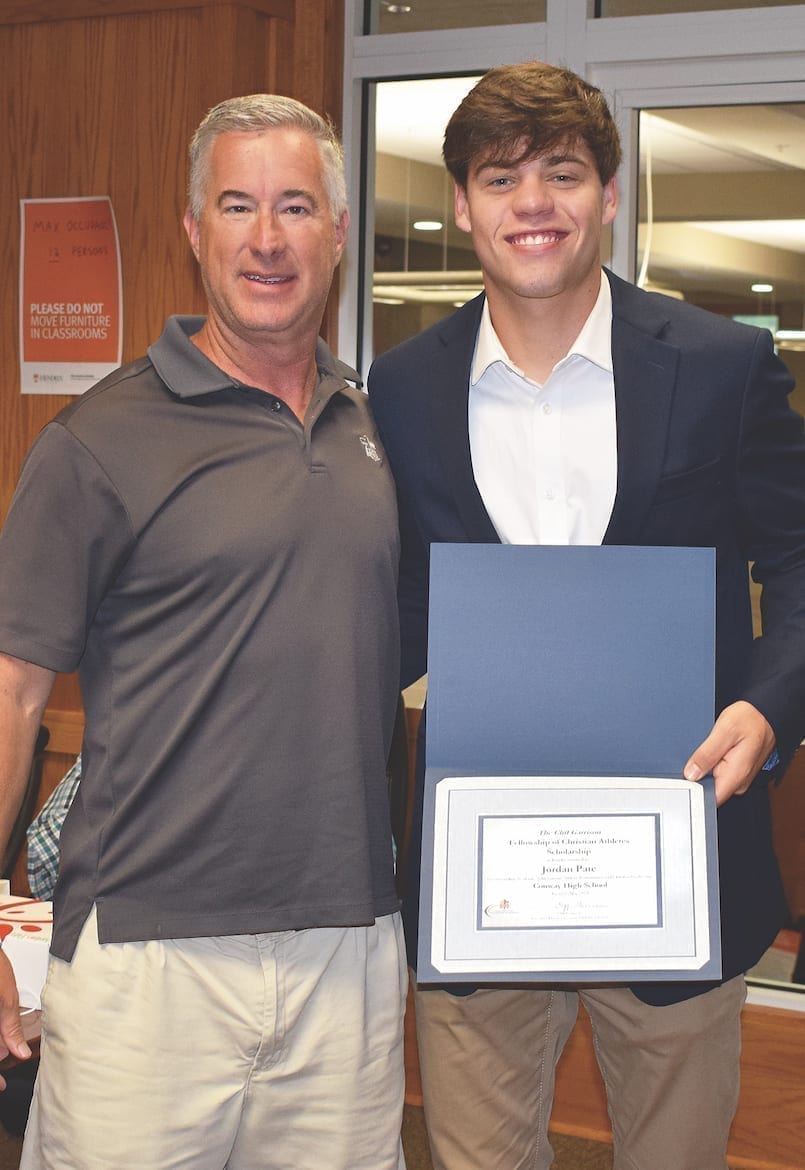 The Cliff Garrison Fellowship of Christian Athletes (FCA) gathered May 18 at  the Hendrix College Wellness & Athletic Center to present five Faulkner County student-athletes with college scholarships. The 2021 recipients were Savannah Mooney of St. Joseph High School; Shelby Duncan of Vilonia High School; Jace Kramer of Conway Christian High School; and, Anthony Snyder and Jordan Pate of Conway High School.
The FCA was created five years ago in honor of Hendrix College's Head Basketball Coach/Athletics Director Cliff Garrison. Garrison has been inducted into the Hendrix College Sports Hall of Honor, University of Central Arkansas Sports Hall of Fame, and the Arkansas Sports Hall of Fame.
Each year, the Cliff Garrison FCA  Board holds a golf tournament fundraiser to award these scholarships. The Annual Bob & Betty Courtway Golf Tournament will be held at The Greens at Nutters Chapel Golf & Country Club on Sept. 20. 
"The entire Conway FCA Board wishes these scholarship recipients their very best for success as they take on the next step in their lives," said Vance Strange, chair of the board.