02 Sep

The 501 is a great place to make a healthier you

By Laurie Green

While pondering about what I would write for our "Made in the 501" issue, I jokingly told my husband, "Hey, I was completely crafted in the 501, maybe I'll share about that." I was kidding, but considering that I was born in Conway, grew up in Greenbrier, and live in Wooster, I figure I really am Made in the 501 material.

If you've followed my previous columns, I've shared the first half of my 100–pound weight loss with our fabulous readers. I can't tell you how many texts, emails, and messages I've received asking how I lost my weight? So I thought I'd share more of my journey on making myself healthy.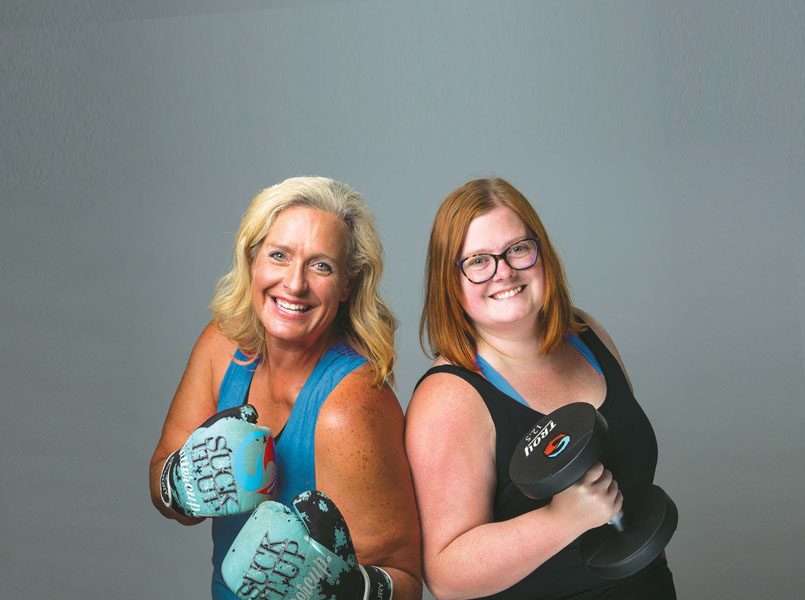 Let's be honest. Losing weight is HARD, and when you've spent a significant portion of your life overweight, it can seem impossible. However, I am a firm believer that if someone like me can do this, then anyone can! The No. 1 piece of advice for my success began by realizing my identity in Christ. This was a defining moment for me because I'd spent the majority of my adult life wanting to lose weight because I thought it would make me better and people would like me more. When I finally wrapped my mind around the fact that Jesus sees me as worthy (regardless of my size), I found change. There isn't a prerequisite. I'm not found more worthy because of my accomplishments, just as I'm not any less worthy because of my failures. I was always loved right where I was but too much to stay in the place I was in. God loves us right where we are, but enough that He can create good changes.
The next phase in weight loss was having a doctor who had the knowledge to help me. This part of my journey would have been impossible without Dr. Michael Carson. He encouraged me, monitored me, and had the medical know–how to help me start seeing results. This leads me to the final portion of my weight–loss story.
Again, no part of this journey has been easy, but it has been so rewarding. It was hard to learn new habits and make different choices in my meals, but I know that it was also hard to do daily activities being 100–plus pounds overweight. I had to decide what "hard" I wanted to handle … enter Mr. Warren T. Martin, owner of Sync Fitness & Movement.
If you would have told me a year ago that I would wake up at 5 a.m. to fit in a 30–minute personal training session three days a week, I would have laughed in your face! Yet, here I am doing just that. Thank goodness my daughter Brittainy decided to join me as an accountability partner in this newest adventure. The truth is once you've started learning to lose the weight, the next phase is all about daily habits that will keep it off.
Finding a place to learn how to work out was important to me, and even though you can find a gym on almost every corner in town, I wanted a place that made me feel like a character from the sitcom "Cheers." You know how it goes. I walk in the door and start hearing the following chorus in my head (go ahead, sing along with me) "Making your way in the world today takes everything you've got. Taking a break from all your worries sure would help a lot. Wouldn't you like to get away? Sometimes you want to go where everybody knows your name, and they're always glad you came…"
That's what I found at Sync Fitness. OK, so not everyone knows my name, but when I walk in, I see the folks who have become my community. I see the girl who walks that step machine every time I'm there and smiles at me when I come in. I see the group of women (every size and shape) doing their daily workout, laughing and pushing each other to success, and I find myself right there in the mix. Laughing, sweating profusely, and asking Warren what the heck is this exercise, and realizing there are muscles I didn't know existed! I found my people and I've found my place.
As I'm writing this article, Brittainy and I are officially three weeks into a 10–week training program. By the time you read this, we will have completed our training and can't wait to show our end results. Most importantly, I pray this helps encourage you, especially if weight loss is your place of struggle. We have a wonderful 501 Community full of possibilities to help you find success. So rise up, look in that mirror, and boldly remind yourself that you are enough and you are worthy. Let me wrap this up in the ever–relevant words of Esther 4:14: "Perhaps you were MADE for such a time as this."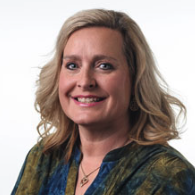 Latest posts by Laurie Green
(see all)