22 Nov

Taco fundraiser benefits Conway Public Schools Orchestra program

The Conway Public Schools Orchestra program presents its annual "La Fiesta Orquesta" Taco Supper from 5 to 8 p.m., on Thursday, December 2, in the Conway High School cafeteria. The event is the orchestra program's primary fundraiser, with money raised through dinner ticket sales, donations, and a silent auction.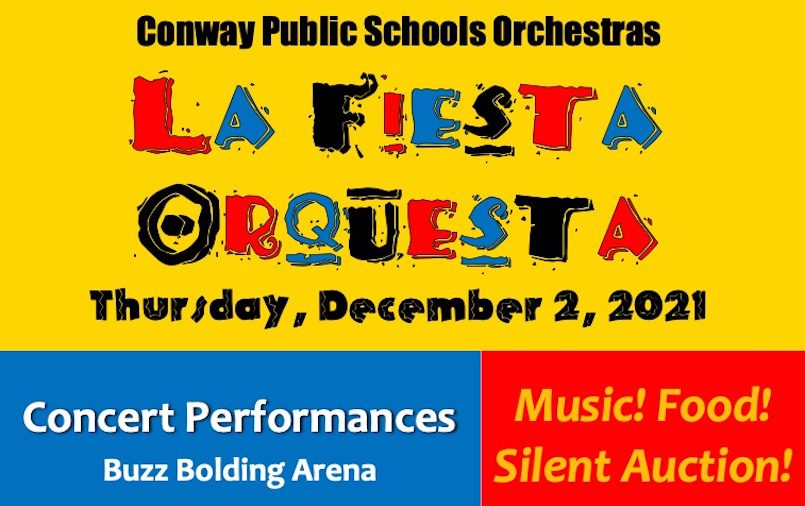 Meals include drinks and dessert. Meal tickets for the taco salad dinner (or soft taco child's plate) are on sale at the door for $10/adults and $5/children. Dinner is available for dine-in or for carryout.
The silent auction, with many items donated by local businesses, will take place from 5:30-8:30 p.m. on the upper level of the arena.
Attendees will enjoy free concerts by nearly 300 students during the southwestern themed event that begin at 5 p.m. and continue until 9 p.m. All performances take place in the Buzz Bolding Arena, with city-wide 7th graders performing at 5:30 p.m., the Conway High School Orchestra and Chamber Orchestra performing at 6:15 p.m., the city-wide beginning orchestra students at 7:30, and the Conway Junior High School 8th and 9th grade orchestras at 8:15 p.m.
Proceeds from "La Fiesta Orquesta" help provide summer string camp and private lesson scholarships for students, and also help pay for the high school orchestra's participation and travel costs for their annual out-of-state competition, including attendance at a world-class symphony orchestra concert. It also funds awards and recognition, class celebrations, and concert receptions for students of all grade levels.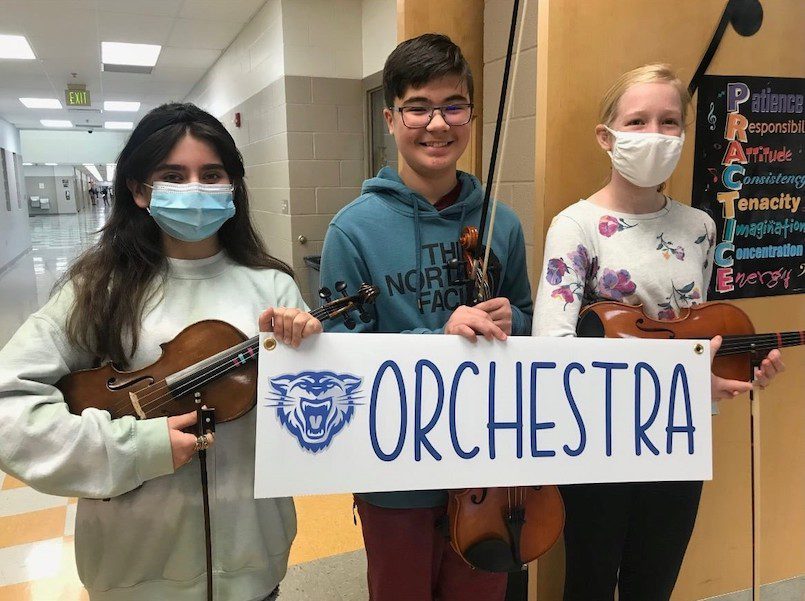 For more information about the program, to purchase tickets or donate, visit the orchestra's website at conwayorchestras.weebly.com. You can also follow them on Facebook, Twitter, and Instagram @conwayorchestra, or send an email to [email protected]
In existence for over 30 years, the Conway orchestra program is one of only 20 public school orchestra programs in the state. Direction of the orchestra program is shared by three full-time faculty. Conway orchestra students consistently place at the top of the All-Region and All-State Orchestras through competitive audition. Many graduates of the program continue their musical careers into college and receive scholarships to participate in university orchestras.