03 Feb 2021

Swaim makes history in first indoor track event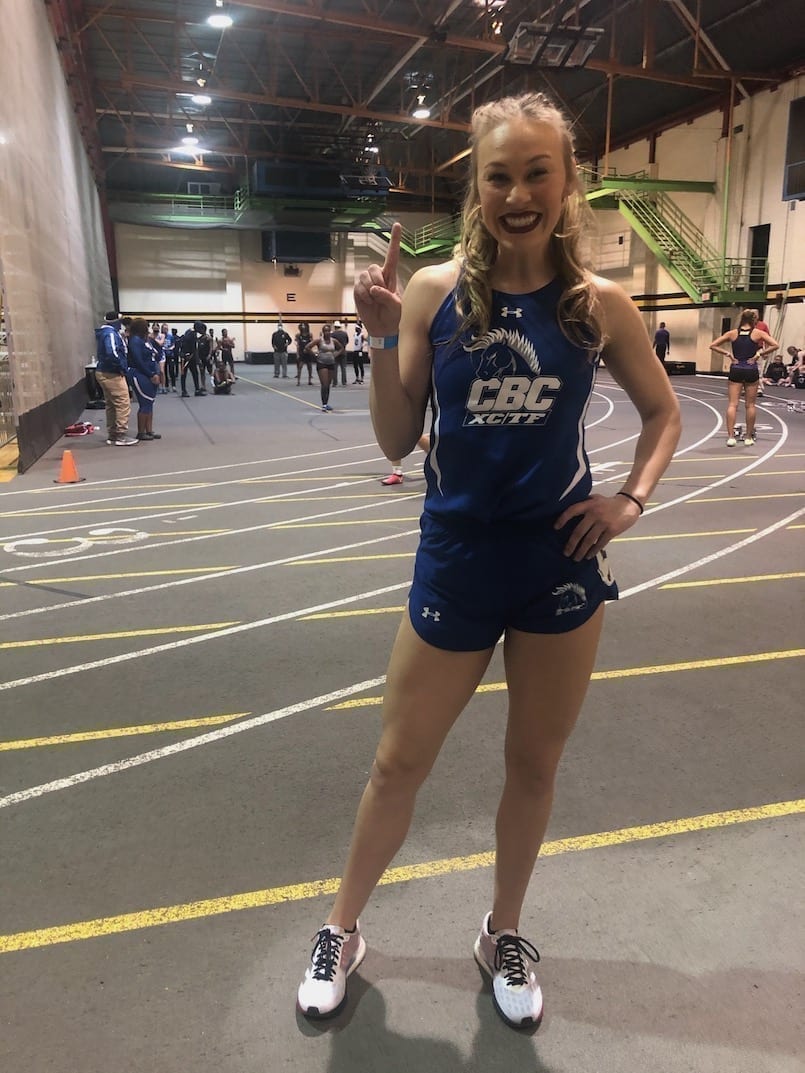 Wichita, Kan. – Competing for the first-time ever, the Central Baptist College indoor track & field team competed in late January at the Friends University NAIA Mid-Season Invitational, hosted by Wichita State University. Ally Swaim made history on Jan. 23, becoming the first-ever indoor track competitor in CBC history to post a time to qualify for the national championships.
Swaim posted a time of 9.02 in the 60-meter hurdles final on Saturday to qualify at the 'B' standard for the NAIA Indoor Track & Field Championships, which will take place March 3-6 in Yankton, S.D. Swaim's time was the eighth fastest in the nation so far and also was just two-hundreths short of the 'A' standard time of 9.00. Dylan Burnham and Cody Duffey also competed for the Mustangs, with Duffey posted a DNF in the 60-meter race on Friday and Burnham finishing fifth in the 200-meter race earlier today.
Continue to like and follow @gocbcmustangs on Facebook, Twitter and Instagram for the indoor track & field schedule the rest of the season.