24 Mar 2021

Swaim, Hodges earn AMC athlete of the week honors

St. Louis, Mo. – For the second consecutive week, two different Central Baptist College Mustangs from two different sports took home American Midwest Conference athlete of the week honors. Ally Swaim of the CBC Track and Will Hodges of CBC Baseball were selected from amongst their peers as the AMC's outstanding athletes in their sports.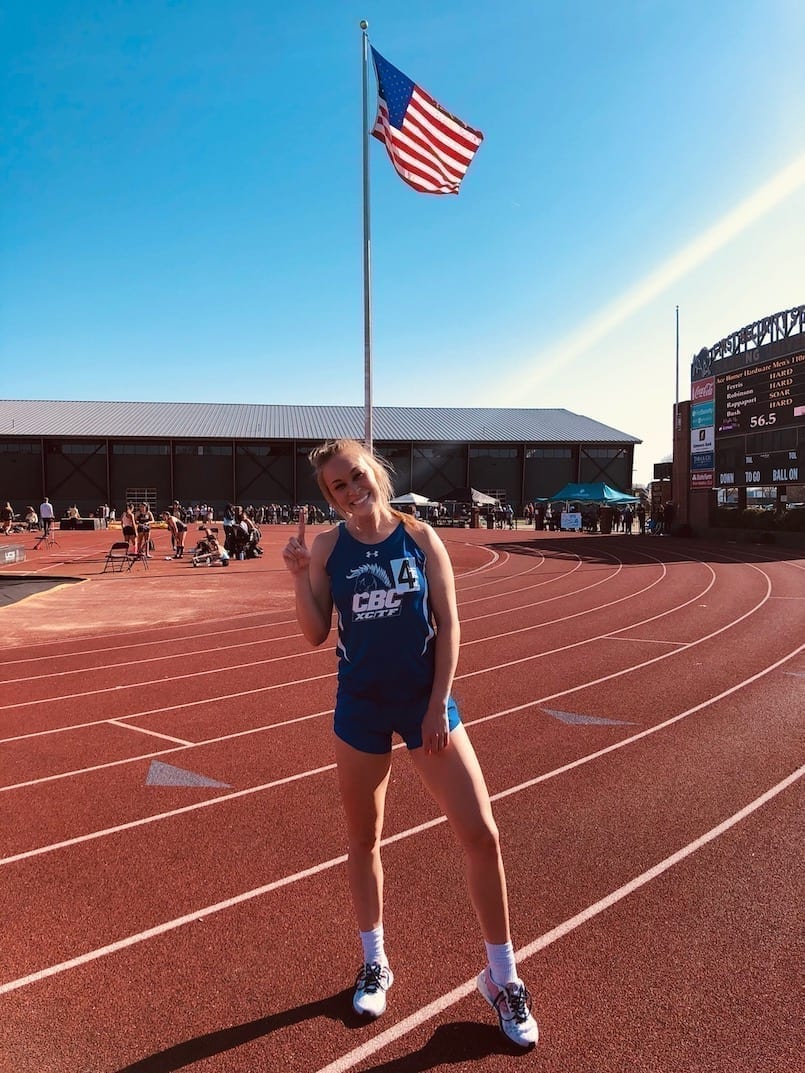 Swaim won two different times over the weekend in the 100-meter hurdles. On March 19, at the Carey Outdoor Challenge, Swaim posted a time of 14.78 to not only win the event, but qualify for NAIA Track Nationals for the second time, beating the 'B' standard mark. On March 20, Swaim bested her time from Friday, running a 14.64 at the NextEra Energy Harding Invitational, setting a new personal record for the year and posting what was, at the time, the best time in the nation in the 100-meter hurdles. Her time is now in second place at the time of this writing on March 22.
Hodges had a huge weekend to help CBC capture three-out-of-four from Hannibal-LaGrange. Hodges went 7-15 on the weekend with two homers and seven RBIs while also scoring four runs. He is now hitting over .500 this season with eight home runs and a team-high 29 RBIs. Congratulations to these two on their outstanding efforts this week!
For more information about CBC Athletics, like and follow @gocbcmustangs on Facebook, Twitter and Instagram.