19 Jan

Stubbs, Thunderbirds flying high

By Mark Oliver 

When it comes to the ultra-competitive Class 4-1A conference, Guy-Perkins has proven that it belongs in the discussion among the 501's elite teams this season.

With numerous quality wins and even remaining competitive in their losses, the Thunderbirds have shown massive improvement since last year's first-round regional tournament exit. 
Leading the team's ascent this season is senior guard Jasiah Stubbs. 
"I feel like we have performed well this season," Stubbs said. "We could have been better at the beginning, but now that we're getting closer to the end of the season, I feel like we're at our peak and it's only up from here."
After experiencing multiple delays due to COVID-19, the Thunderbirds are back in action and ready to finish conference play strong. Next up for Guy-Perkins is an attempt for a season sweep over Scranton.
"This week's game plan is to stay the course," Stubbs said. "Play as a team, play to win and get the win. My job as a leader is to set the tone and make everyone work hard."
With postseason play on the horizon, Stubbs and the Thunderbirds are in-sync with their goals.
"As a team, our goal is to win state, period," Stubbs said. "That's what we want, as a whole, and we're coming for it. My personal goals this season are to get All-Conference, All-State and lead my team to the state championship. Most importantly, I just want to be better on the court. I want to make sure that everyone is in tune and knows how to play their role."
Stubbs was selected to this year's 501 Basketball Team — 40 players representing the best the 501 has to offer both on and off the court. The team is sponsored by First Security Bank, Conway Regional Health System, Moix Equipment and Toy Company and Velda Luders of Coldwell Banker RPM Group. The senior was nominated by his head coach, Keane Guiden.  
"Jasiah's best qualities on the court are his court vision, shot-making ability, quickness and leadership," Guiden said. "He maintains a positive attitude and helps to build up his teammates on a consistent basis."
With a smooth three-point shot and a passion for defense, Stubbs creates scoring opportunities for his team with magician-like prowess. When his number is called, the senior's high motor doesn't stop at anything short of success.
"Last season, Jasiah was our second leading scorer and provided leadership for our team," Guiden said. "This season, I expect him to be an all-around player who is among our leaders in scoring, steals and assists."
Off the court, Stubbs is involved with FFA, serves as a positive figure for his classmates and is always willing to lend a helping hand to those in need.
"Jasiah is a good classmate," Guiden said. "He has a great personality, helps others and is respectful to all. He engages with his teachers in a respectful manner and gives back by being friends with other students and inspiring them to be all they can be."
Guy-Perkins plays host to Scranton at 7 p.m. on Thursday, Jan. 20.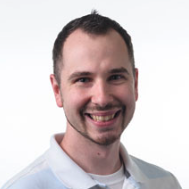 Latest posts by Mark Oliver
(see all)