04 Jan 2023

Steen earns AMC Athlete of the week

ST. LOUIS, Mo. — For the first time this season, a Central Baptist College Mustang men's basketball player has earned American Midwest Conference player of the week. Senior Braylon Steen was selected by vote of the AMC's Sports Information Director's recently.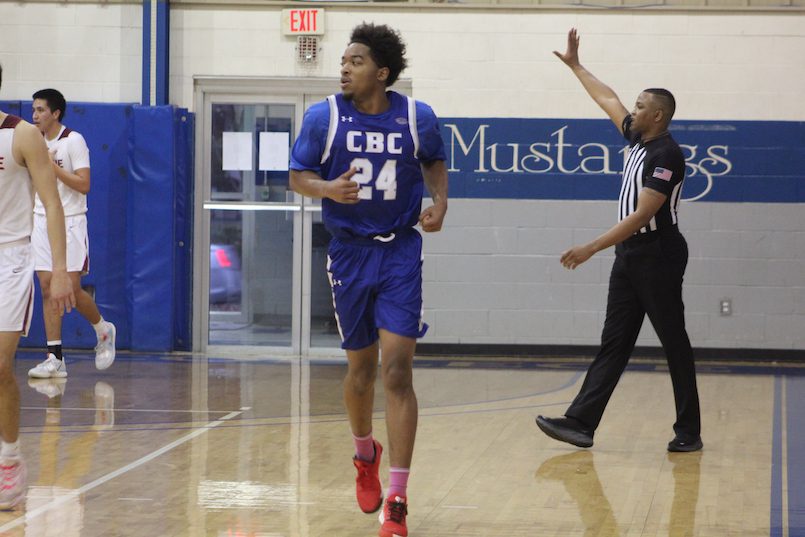 Steen had a huge game in Saturday's 86-79 road win against Louisiana Christian. Steen had 27 points and grabbed 15 rebounds, both career highs, to lead the Mustangs to their sixth win in a row. The 27 and 15 gave Steen his second career double-double and the 15 free throws he made were the second most ever in program history.
Steen and the Mustangs are back on the floor on tonight in Batesville for an AMC clash with the Lyon Scots beginning at 7:30 p.m.