14 Aug 2023

St. Joseph students participate in CAYLI

Posted at 9:26 PMh

in

News

Four students who are juniors at St. Joseph High School are among 22 students enrolled in the Conway Area Youth Leadership Institute (CAYLI) this year. Other Faulkner County participants include homeschooled students and representatives from Conway High, Vilonia, Greenbrier, Mayflower, Conway Christian, Mt. Vernon/Enola and Little Rock's Mount St. Mary Academy.
Emma Allison, Izzie Garrett, Olivia Keisling and Ella Rose represent St. Joseph at CAYLI. Founded in 1995, CAYLI was designed to develop leadership potential, broaden community awareness and provide mentoring and career exploration opportunities. There are seven monthly sessions held throughout the school year that cover such subjects as health care, government, education, technology and the environment.
A summer retreat was held at the University of Central Arkansas July 27-28 and the young women attended. "It was a way for the students to get to know each other," CAYLI Coordinator Alli Bonnema said.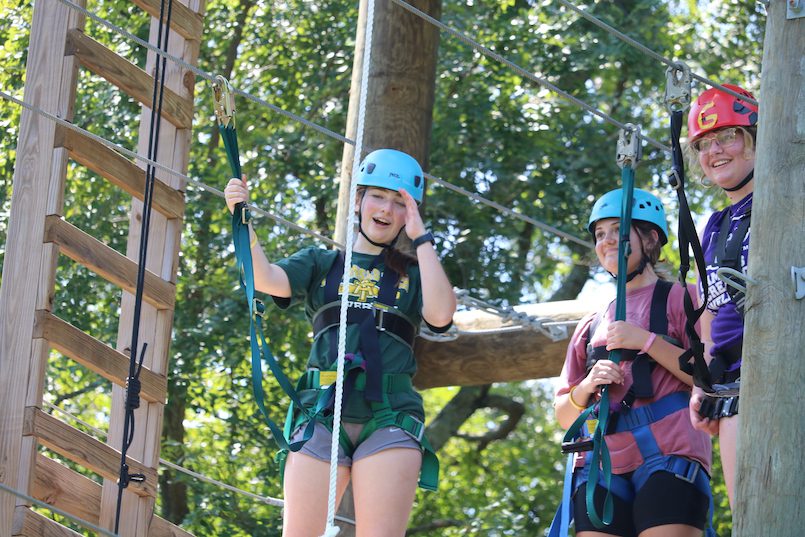 Bonnema is an Educational Development Assistant at UCA. "They did icebreakers, learned about their strengths, completed an art project at the Windgate Center, did a team building activity at the UCA ropes course, met with our committees for the year and chose and designed a community service project."