29 Sep 2021

St. Joseph School golf teams compete in postseason

The Boys Golf Team at St. Joseph School won the District 2A-2 Tournament held Sept. 21 at The Links at Cadron Valley course in Conway. Their team score was 246, ahead of Bigelow which shot a 284. Tuckerman came in third place with a 319.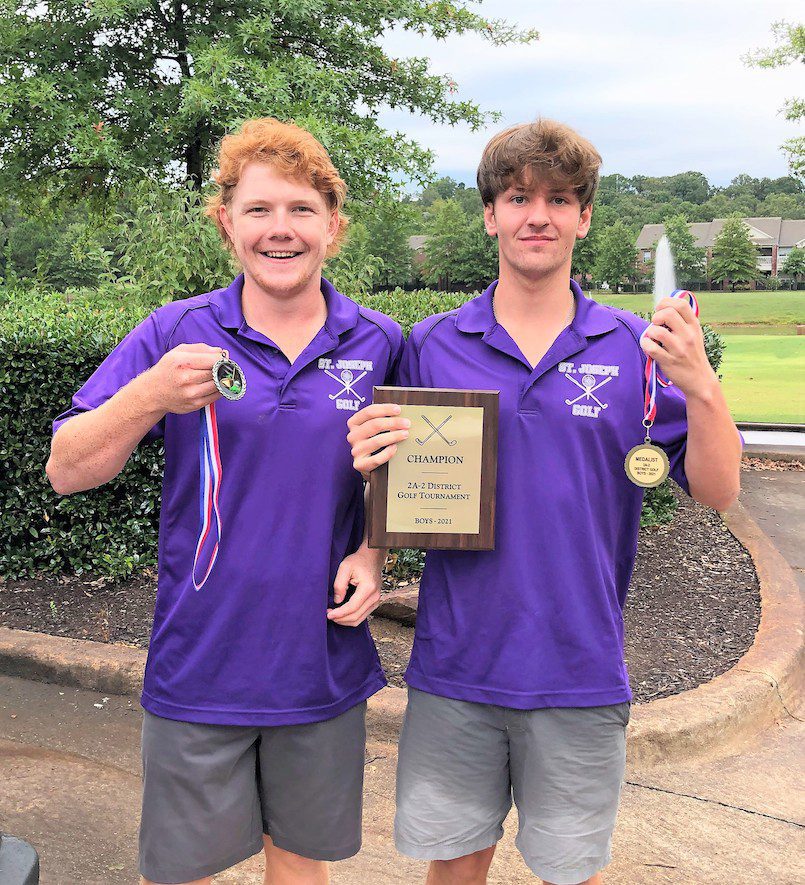 Junior Logan Bruich and senior Collin Coney led the field with both shooting a 78. Then, they went into a two-hole playoff to determine the winning medalist. Logan defeated Collin on the second hole of the playoff to win the 1st Place gold medal.
All four of the team's golfers will now move on to the State Tournament to be held October 5 at Cooper's Hawk Golf Course in Melbourne (Izard County). The team includes: Bruich, Coney, Landon Baker and Matthew Seiter. The coaches are Head Coach Mike Prall and Assistant Coach Lindell Atkinson.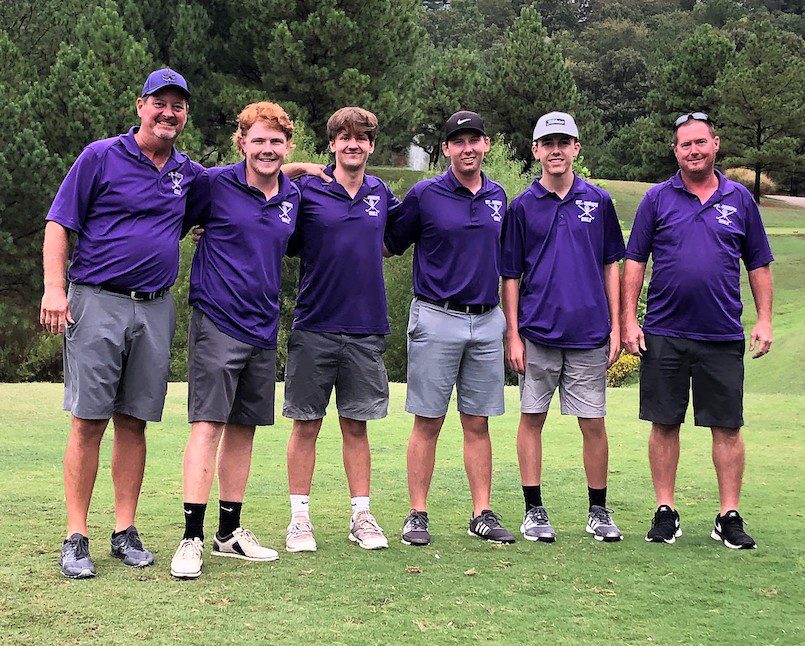 Girls' golf achievements
St. Joseph School golfer Presli Webb was the medalist on Sept. 28 at the 2A State Tournament held at Turkey Mountain Golf Club in Salem (Fulton County.) Her score of 83 bested 60 girls on the 18-hole course. She will now move on to the Overall Tournament to be held Oct. 14 at the Pleasant Valley Country Club in Little Rock. Both she and Kaitlyn Kordsmeier, who shot a 98, were named All-State players.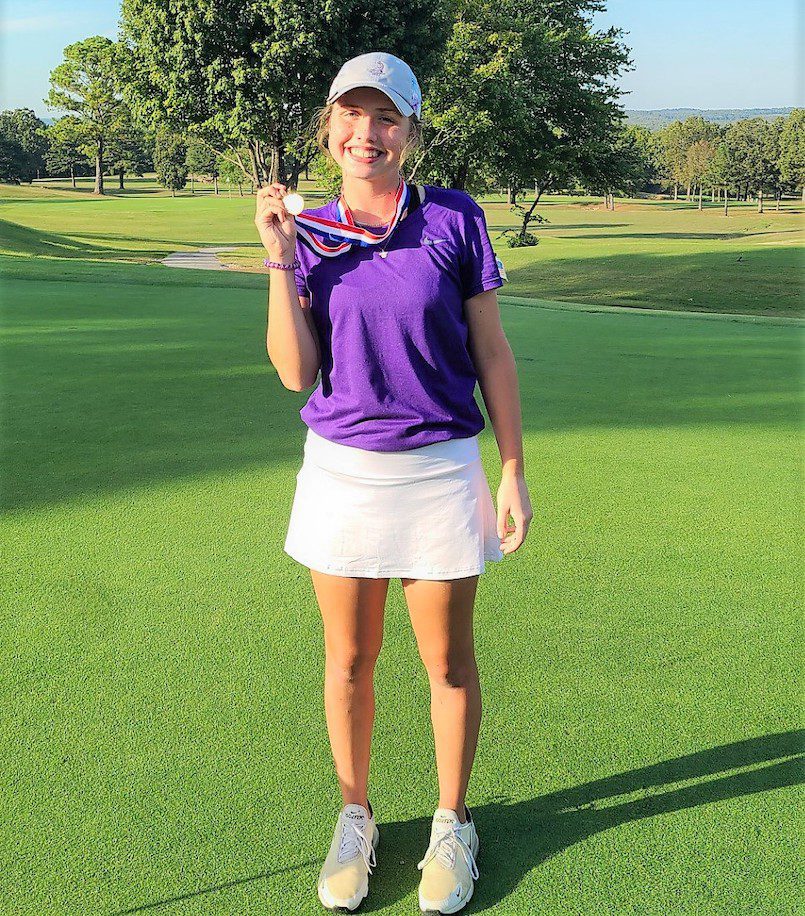 Both girls competed individually since the girls' team scores in the District Tournament weren't low enough to make State.