20 Aug 2019

St. Joseph principal 'loves it every day'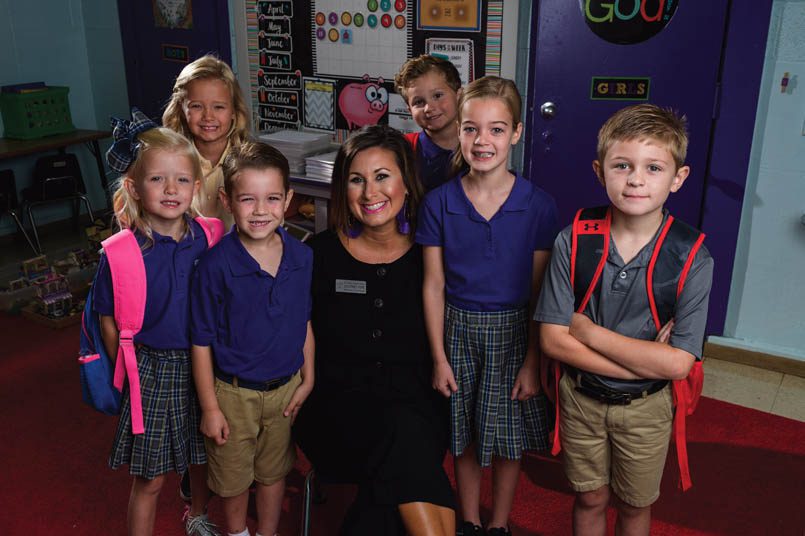 by Sonja J. Keith
St. Joseph Elementary School Principal Courtney Pope has a passion for kids and helping them learn.
Courtney is starting her 17th year in education. She attended Bigelow High School, the University of Arkansas Community College at Morrilton and the University of Central Arkansas. "I taught first grade at Mayflower Elementary, Ida Burns Elementary and St. Joseph," she said.
This is Courtney's third year as principal. 
"I absolutely love it every day," she said. "I truly have the best students, staff and families. School administrators can have long, exhausting days, but they are so rewarding. Having the opportunity to serve at St. Joseph School is truly a blessing. 
"I never really even think about it being my 'job.' It's just part of who I am and my passion."
Courtney knew at a young age that she wanted to pursue a career in education. "I think secretly every little girl played school when they were little, even if they didn't choose education as their profession," she said. "Of course, I did as well."
Growing up, Courtney got an idea of what would be involved in teaching. Her dad was a public school principal and administrator. "I always knew I wanted to lead in some capacity in the school setting. I knew up front that the work day truly never ends, and I was up for the challenge."
At St. Joseph, Courtney enjoys most "having the opportunity to help families truly nurture and educate their children as true children of God, to truly value their preciousness and individuality through God's eyes.  
"We take that work very seriously and know we've been entrusted with the most important task. We want their faith to become part of who they are, even when they leave our classrooms and schools."
A principal's work is constant, according to Courtney, with a lot of planning taking place a year in advance. "I'm always making notes of things to change, add or make better!"
Summertime is also a busy time as the first day of classes approaches. "My husband always asks, 'What could you actually be doing up there in the summer?' Ha! As a building principal, the summer days are filled with textbook ordering, supervision of maintenance, cleaning, updating. The list goes on and on. 
"But in a great way, preparing for new students is so exciting! These days are definitely tennis shoe days! I like to poke my head in each of my teacher's classroom and see this year's 'theme.' I soak up their excitement for the new year!"
Courtney and her husband, Brad, have three children. Spencer, 19, is a sophomore at the University of Central Arkansas. Luke, 15, and Bailey, 12, both attend St. Joseph High School.
Courtney's enthusiasm for St. Joseph is contagious and she welcomes opportunities to share information about the school with prospective parents.
"When I first came to St. Joseph, Terri Seiter (former primary school principal) told me St. Joseph was truly the best kept secret in Conway, a little hidden jewel in the middle of town. I couldn't agree more! 
"What an amazing Prek-12 education for children. St. Joseph truly offers a rigorous academic curriculum within a nurturing and safe family environment optimal for both growing and learning. I'd love to give you a tour of any of our campuses. Come see me today."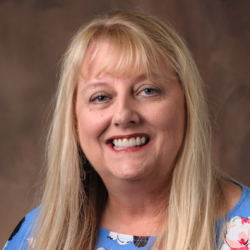 Latest posts by Sonja Keith
(see all)