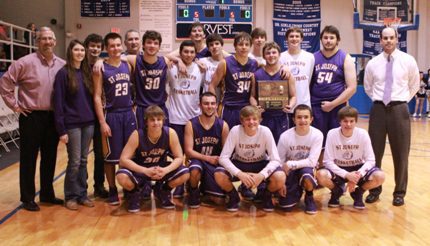 11 Mar 2015

St. Joseph Bulldogs claim 2A West Regional championship

The St. Joseph Bulldogs won the 2A West Regional Boys Basketball Championship on March 3 at the Johnson County Westside gymnasium in Hartman.

The Bulldogs defeated the Eureka Springs Highlanders, 56-46.
The team moved on to the state tournament in Pangburn, losing 50-58 to Marked Tree.