09 Sep 2020

Sipe 'undisputed leader' for Harding Academy

Caden Sipe and the Harding Academy Wildcats etched their names in the Arkansas high school football history books in 2019, earning a perfect 15-0 record and a 3A state championship.

For his part, Sipe was simply amazing at quarterback in his junior campaign, compiling 3,868 passing yards, completing 71 percent of his passes and racking up 59 passing touchdowns and nine rushing touchdowns.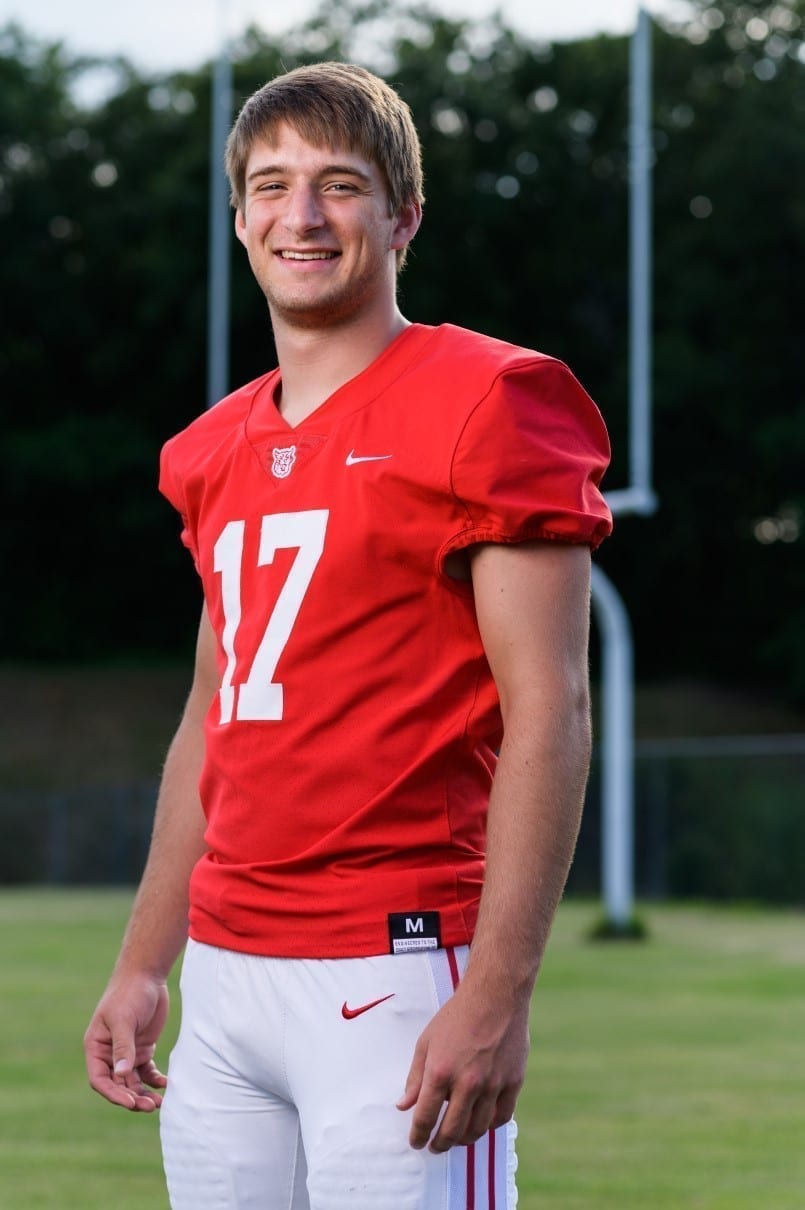 Sipe was selected to this year's 501 Football Team — 24 players representing all 11 counties of the 501. The team, sponsored by Conway Regional Health System and First Security Bank, boasts the best the 501 has to offer both on and off the field. The senior was nominated by his head coach, Neil Evans.
"He was the centerpiece in orchestrating the most prolific offense in Harding Academy history," Evans wrote in his nomination. "He has the ability to extend the play with his legs, does well in big games, knows how to play situational football and manage the game, throws a really accurate deep ball and has different launch angles with his release that enables him to make a number of throws either on the run or with pressure in his face. We expect him to have another all-state performance."
Sipe was named the 3A Player of the Year by the Little Rock Touchdown Club. He injured his ankle early in the 3A state championship against Osceola and still managed to pass for 366 yards and three scores.
"I want to be remembered as a great teammate," Sipe said. "That is not something that everyone can witness all the time, but my teammates will always remember if I was a great teammate or not. Talent will take you far, but being a better person and teammate will take you much further."
Harding Academy was forced to cancel its Week 0 matchup against Bald Knob because of COVID-19. The Wildcats were able to add Mena to the schedule in Week 1 and won on the road, 44-20.
"It was like a sigh of relief," Sipe said. "We had been waiting for our first game for a while and weren't too optimistic about the season at some points, so finally being able to play last Friday was a big relief for us. It was super exciting for me but also kind of crazy realizing that this is my last season to play for Harding Academy. I'm just trying to enjoy all of my time with my teammates."
This week, the Wildcats will get to hose their first game of the season as the Heber Springs Panthers come to Searcy.
"Offensively, we just want to execute at a high level and stick to the things we're best at," Sipe said. "Our defense is suited well for the offense that Heber runs, so we're confident about that, and we just don't want to give up big plays."
Sipe, a senior, also plays basketball for the Wildcats.
"His character is unmatched," Evans said. "Words do not do his character justice. He's the undisputed leader of our entire team, and he carries the footballs to and from practice along with the water. He can always be seen leaving practice with his hands and arms full of equipment."
Sipe and the Wildcats play host to Heber Springs at 7 p.m. Friday, Sept. 11.

Latest posts by Levi GIlbert
(see all)