09 Feb 2022

Shue, Bulldogs 'all-in' for postseason

By Mark Oliver

Nic Shue has learned a lot in his final season with the Quitman Bulldogs. From overcoming injuries to becoming a better leader for his teammates, the senior point guard has turned each lesson into an opportunity for growth on and off the court.

Most importantly, the leader has learned to cherish every moment on the basketball court.
Facing this week's regular-season finale, Shue is taking in Quitman's home atmosphere one final time before the Bulldogs' postseason push.
"I look forward to playing in my senior night game with the other four seniors on the team on Friday against Mt. Vernon-Enola," Shue said. "The four of us have played together since the third grade and I have grown up with all of them."
Shue was selected to this year's 501 Basketball Team — 40 players representing the best the 501 has to offer both on and off the court. The team is sponsored by Velda Luders of Coldwell Banker RPM Group, Moix Equipment and Toy Company, Conway Regional Health System and First Security Bank. The junior was nominated by his head coach, Brandon Burgener. 
"Nic is our most athletic player and our hardest worker," Burgener said. "That's not often a combination coaches get lucky with. His motor never stops once the ball is tipped and he walks off the floor knowing he gave everything he had."
In a season of peaks and valleys for the Bulldogs, Shue's senior year has also been limited due to injury.
"The main challenges I have had to overcome this season were injuries," Shue said. "I began the season with a fractured wrist, then broke my right hand halfway through the season, which caused me to miss five big games."
Coming off three consecutive losses by three points or fewer, Shue is determined to get the Bulldogs over the hump in time for the postseason.
"As team captain, I lead by example by getting everyone to work harder than they think is possible," Shue said. "Hustle and hard work can beat talent nine times out of 10. Always be the first one in the gym and the last one out and treat every game and practice like it's your last, because it comes to an end before you know it."
"Nic sets the standard for practices and workouts every day by being the hardest-working guy there," Burgener said. "Not only that, he is always the first one to the gym, waiting on me as I pull in. Nic's competitive drive and natural leadership qualities push every one of his teammates to be their best every single day."
Off the court, Shue is involved with Beta Club, FBLA, FCCLA and Gifted and Talented at Quitman High School. The senior runs cross country and track and gives back to his community through Sulphur Springs Missionary Baptist Church and volunteer work through Quitman Community Connection, PTO, Quitmanfest and many other city events.
"Nic is very active in the Quitman community," Burgener said. "He volunteers at our annual Quitmanfest working stands and running in the 5K. He helps raise money for several school clubs and parent organizations."
Quitman plays host to Mt. Vernon-Enola at 7 p.m. on Friday, Feb. 11.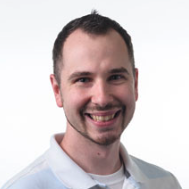 Latest posts by Mark Oliver
(see all)