15 Dec 2020

'She is our calm': Bigelow's Chloe Buie

By Levi Gilbert

Chloe Buie and the Bigelow Panthers have unfinished business in 2021. After making it to the 2A quarterfinals last season, the goal is clear for Buie and her teammates. And she's not afraid to work for it.

"I am looking forward to playing anyone who can make me and my teammates better," Buie said. "Whether that is playing the best teams in our division or larger division teams, just as long as they give us a challenge and we learn from it. I want to be remembered as the player that never gave up and worked their butt off on and off the court.

"Always push yourself to become better every day. Don't say you're going to do it tomorrow — whether it's school, work or sports — just get up and do it so that you can accomplish your goals."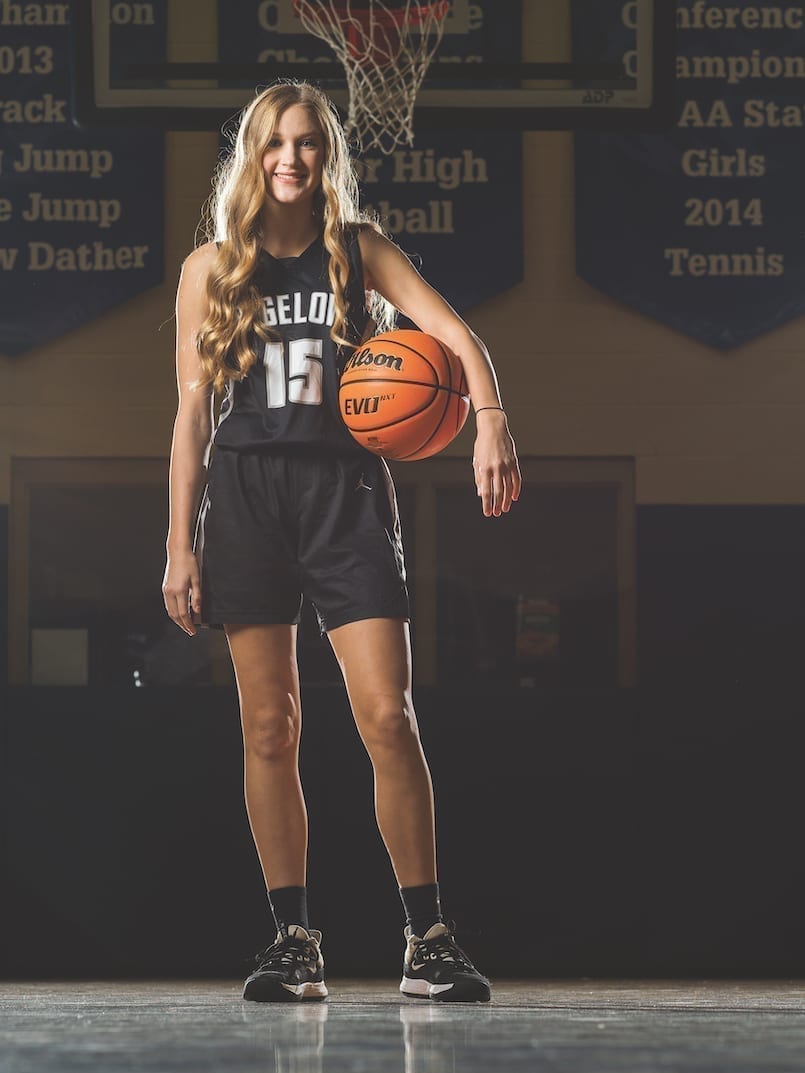 Buie was selected to this year's 501 Basketball Team — 34 players representing the best the 501 has to offer both on and off the court. The team is sponsored by Conway Regional Health System and First Security Bank. The senior point guard was nominated by her head coach, Jeff Gifford.
"She is the most positive person I know," Gifford said. "She is level-headed and plays through emotions. She really does it all well. She is just at strong going left as she is right. She sees the court well. She is our calm when the pressure hits.
"She is just a person you like to be around. Players and adults migrate to her personality. She is someone who goes out of her way to help others and does so with a smile on her face."
Bigelow (5-2, 3-0) has found success early behind the efforts of Buie and classmate Jill Nutt, a former 501 Basketball Team honoree.
"Chloe was a starter last year, and she had pretty much the same role," Gifford said. "Everyone focused on Jill Nutt, who is a phenomenal shooter. This year, teams know about both of those girls. We made a deep run last year, and it was primarily these two scoring each night.
"I expect Chloe to be our go-to person when pressured and to get us into positions to run an offense. I also expect her to rebound, score and set up her teammates. So, basically, I expect her to do it all. We have a really good team this year, and all of us should be taking pressure off of each other. Teams cannot focus on just one player, so we will be a difficult matchup every night."
The Panthers travel to Lisa Academy Thursday to make up a game that was supposed to be played last Friday, but was delayed because of COVID precautions.
"COVID-19 has definitely impacted our team considering we haven't been able to practice as much, get together as a team as much or even play as many games," Buie said. "I'm just trying to enjoy it since it is my last year, soak it all up and not take any moments for granted."
In addition to basketball, Buie also competes in softball, track and golf for Bigelow. She serves as the student council vice president and vice president of her class, and she also participates in Beta Club; Future Business Leaders of America; Family, Career and Community Leaders of America; and National Honor Society.
"I am very involved around my community and help wherever I am needed," Buie said. "Whether that is working concessions or working the gate at games or helping with the elementary students. I am currently taking concurrent credit at UACCM, and plan on finishing my associate's degree there and becoming a registered nurse. After that, I plan on transferring to a larger university to get my bachelor's of science degree in nursing."
Bigelow heads to Lisa Academy with tipoff set for 6 p.m. Thursday, Dec. 17.

Latest posts by Levi GIlbert
(see all)