02 Feb 2022

Second special hunt for youths, veterans and active military is Saturday

LITTLE ROCK – Arkansas's regular waterfowl season ended Monday, but youths, veterans and active military personnel may hunt all day Saturday, Feb. 5, throughout the state in the second of two special hunts for the 2021-22 waterfowl season.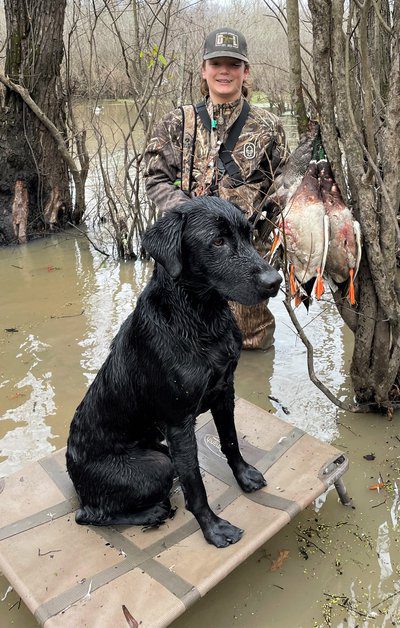 All WMAs are open for all day duck hunting from 30 minutes before sunrise until sunset. WRICE fields were made available to youth hunters through a draw last week, and those who applied and won should have their information on their WRICE field hunt in hand. Wildlife Management Areas that require a permit are open to hunt – Steve N. Wilson Raft Creek Bottoms WMA and the Red Cut Slough of Cypress Bayou WMA, for example – but hunters need to take a permit at the access locations and return the permit, signed and filled out, at the access point following their hunts. Youth blinds at Raft Creek Bottoms or at Sheffield Nelson Dagmar WMA were allocated by draw earlier this week.
Youths must be under 16 to hunt on Feb. 5, but can take an adult mentor who can call the ducks and help retrieve them but cannot shoot. All waterfowl, including greater white-fronted geese (speckle-bellies) are huntable in the special hunt. All limits and other regulations for regular waterfowl season apply.
Visit agfc.com/en/hunting/where-hunt for a clickable map of WMAs available in Arkansas.
Article courtesy of Jim Harris, Managing Editor Arkansas Wildlife Magazine