08 Feb 2023

Sara McCain – Searcy (501 Basketball Team 2023)

Things are looking up for Searcy this season. Far removed from last year's two-win campaign, the Lady Lions are turning their basketball program around one win at a time.

"Last year, losing was our norm," junior forward Sara McCain said. "It's so hard to come back from a season like that, mentally, but we never gave up. We stuck together and trusted the process. This year, we have a hunger to win and we've worked so hard to change our program."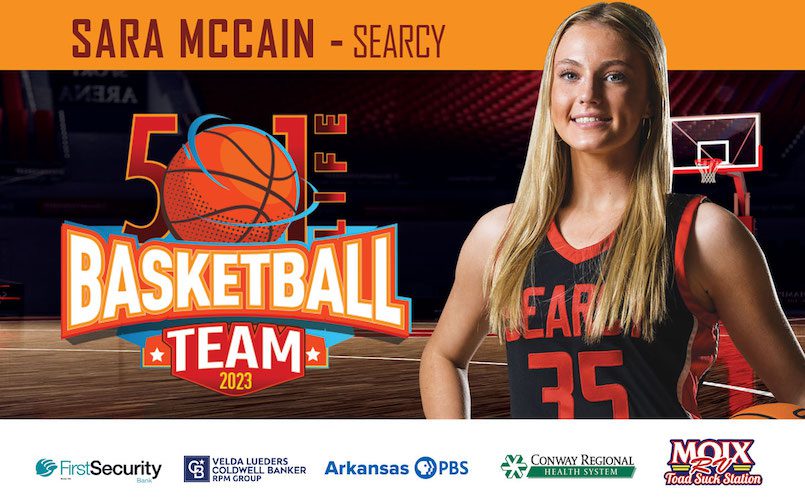 Behind a talented junior class, the Lady Lions have found success through unselfish play.
"Sara is a natural-born leader," Searcy head coach Kim Sitzmann said. "She is one of the hardest workers and extremely competitive. She pushes her teammates to be better and brings the competition to the next level."
Aiming to reach the state tournament this season, McCain and the Lady Lions are focused on fundamentals.
"By reducing turnovers, holding our opponents to less than 40 points per game and increasing our shooting percentage, we will achieve our goals with maximum effort," McCain said.
McCain hopes to inspire readers to never give up when the going gets tough.
"I've learned a ton of lessons from basketball," McCain said. "Most importantly, I learned loyalty to my team, how to overcome adversity and that hard work really does pay off. It's a gift from God to be able to play a sport, and I see it as a huge mission field to reach other student athletes."