30 Jun 2021

Runge Earns Spot in U.S Senior Open in Omaha

CONWAY – The University of Central Arkansas men's golf Head Coach Steve Runge was one of 156 competitors that qualified for the 2021 U.S. Senior Open in Nebraska. The Open will take place from July 8-11 on the 6,891-yard, par-70 Omaha Country Club.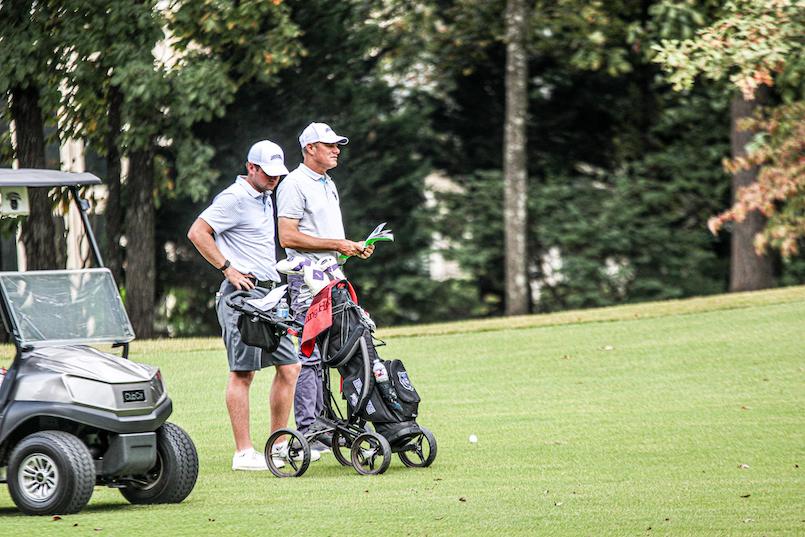 "I'm really excited to play in the U.S. Senior Open," said Runge. "I've only played three competitive rounds (qualifiers) in the last 10 years, so to qualify for this prestigious event feels great!"
Runge is the first golfer to represent UCA as either a coach or former player to compete in the U.S. Senior Open. Stan Lee was the last golfer to represent UCA in a senior event, when he won the 2007 USGA Senior Amateur Championships.
The field started with 2,999 individuals, which was the third-highest in the championship history, and was dwindled down to 156 for July 8. Runge was one of the lucky golfers to earn a spot in the championship at one of the 34 qualifying sites. The Omaha Country Club hosted the U.S. Senior Open in 2013, which was won by Kenny Perry. The field will be cut down to 60 golfers with the lowest scores for the Saturday and Sunday rounds.
"Congratulations to Coach Runge on this achievement," said Athletic Director Dr. Brad Teague. "What an accomplishment for someone who hasn't played professionally for over a decade. We are proud he will represent our institution on the national stage."
Tickets can be found here. Television coverage will span across NBC, Golf Channel, and Peacock, with the full schedule to be announced at a later date.