15 Aug 2018

Rogers 'a great mentor' at Cabot

by Levi Gilbert

Tadariyan (TJ) Rogers and Mike Malham have something in common — this is their last season of high school football. And the fates of their final seasons are intertwined. The success of the senior running back's season will go a long way in helping close out Malham's legendary coaching career on a high note.

Malham's finishes his 38-year career this season and needs just three wins to hit 300 career victories.

"We hope to see him off with one more state championship title," Rogers said. "It means a lot to play in his final season, but it's also a lot of pressure. We hope to make it a memorable year for him."

Rogers was selected to this year's 501 Football Team — 28 players representing all 11 counties of the 501. The team, sponsored by Conway Orthopaedics and Sports Medicine, Conway Regional Health System and First Security Bank, boasts the best the 501 has to offer both on and off the field. Rogers was nominated by Malham.

"TJ has a great work ethic," Malham wrote in his nomination. "He is always on time and ready for practice. We expect him to have an outstanding year. He should be a high impact, high performance player."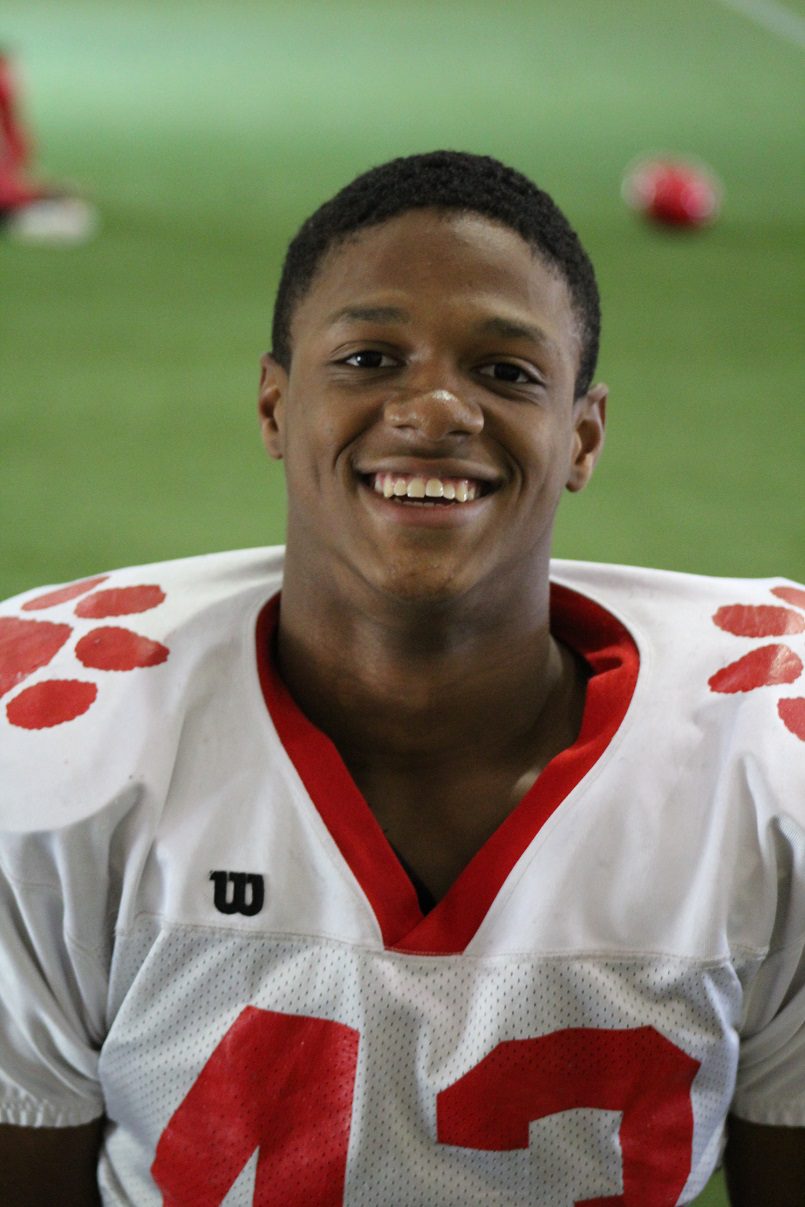 Rogers returns as Cabot's leading rusher (more than 1,200 yards) from last year's squad. The Panthers finished 6-6 in 2017, including a first-round playoff win over Springdale, 43-21. The Panthers fell in the 7A quarterfinals at Bentonville, 31-6.
Keying the Panthers to a state championship will be a tall order for Rogers and Malham as the 7A Central is deep with defending state champion North Little Rock and 7A semi-finalists Conway and Bryant standing in the way. Rogers is ready for the challenge.
"I look forward to playing Conway," Rogers said. "We have scores to settle. If high school football fans haven't heard of TJ Rogers yet, after this season, they will for sure."
Rogers dove into football in the seventh grade, and the sport gave him an outlet.
"My dad always told me how great football was when he played, so I gave it a shot," Rogers said. "Growing up I was a hyper kid, so I put my energy into a sport."
Now, Rogers is using that focused energy to give back to the youth in Cabot.
"I love helping kids who are interested in playing sports," Rogers said. "Whatever they need help with, I'm always willing to help."
"TJ has volunteered at our youth camps and proven to be a great mentor," Malham said. "He's a great citizen and classmate. He treats people the way he would want to be treated; he's respectful to his classmates and teachers."
In addition to football, Rogers plays basketball and runs track for the Panthers and is a member of Fellowship of Christian Athletes. He plans to perform his way into earning a football scholarship to pursue his dream of continuing playing football at the next level.
The Panthers open their season at home against Pine Bluff on Friday, Aug. 31.

Latest posts by Levi GIlbert
(see all)