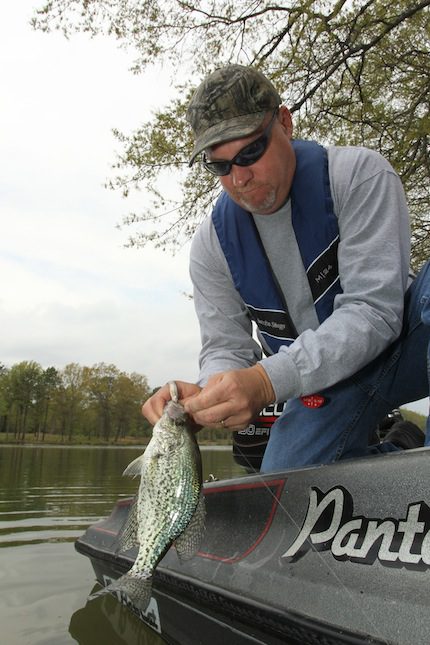 24 Apr 2013

Prize money increased to $60,000 for Hot Springs Fishing Challenge

Big Al the Second and his fishy fellows will lurk in Lake Hamilton and Lake Catherine this summer as the Second Annual Hot Springs Fishing Challenge throws more money and more species into the net.

The Second Hot Springs Fishing Challenge begins at 6 a.m. on Wednesday, May 1, and ends at 5 p.m. Wednesday, July 31.


The Challenge provides anglers the opportunity to catch tagged fish that can be redeemed for cash prizes. This year the total prize money has been increased to $60,000, with Big Al the Second worth the grand prize of $10,000.


"Our first Fishing Challenge last year was a tremendous success," said Steve Arrison, CEO of Visit Hot Springs. "Prize-winning fish were caught by men and women, young and old, Arkansans and out-of-state residents. We were frankly surprised by the enthusiasm that the Challenge generated and the amount of publicity it generated for Hot Springs as a premier fishing destination.


"This year we hope to have even more prize fish landed and the level of fun to be even greater."


Last year, the grand prize fish, nicknamed Big Al, was not caught, Arrison said, "So we hope this year to hand some lucky angler a check for $10,000, in addition to prizes for 52 more tagged fish."


Here is how the Fishing Challenge works:


Eligibility: The contest is open to anyone with a valid Arkansas fishing license. Employees of the Hot Springs Advertising and Promotion Commission, the Arkansas Game and Fish Commission at the Andrew H. Hulsey Fish Hatchery, and their immediate family members, and/or those living in the same household of each are ineligible to win a cash prize.


How It Works: Fifty-three (53) tagged fish (total) will be released in Lake Hamilton and Lake Catherine. The fish released will be largemouth bass, bluegill, catfish, white bass, crappie and walleye. The tags will have a phone number and a prize number on them. If a fish is caught the angler must call the number and present the fish with the tag attached.


The fish will be tagged by the Arkansas Game and Fish Commission and released in both lakes by a neutral third party. No one will know the exact location of the release points except for this individual.


No cash prize will be awarded to any participant presenting a tagged fish that has been caught other than during the fishing period. Tags must be presented during the fishing period to be redeemed. All tagged fish must be caught in accordance with all state and local laws, codes, rules and regulations. Rules and regulations can be found at: agfc.com/fishing/Pages/FishingRegulations.aspx.


No cash prizes will be awarded to any participant who does not comply with state and local laws, codes, rules and regulations.


Publicity release: Each angler who catches a prize fish grants Visit Hot Springs the rights to use their name, likeness, biographical information, and photographs, without compensation, in any and all media without limitation for advertising and promotional purposes.


General prize conditions: Prize winners shall be solely responsible for all federal, state and/or local taxes associated with their prize.


Total possible prize money if all fish are caught during the contest period is $60,000. The tagged fish will each be assigned a number and prize money will be divided as follows – one fish, $10,000; two fish, $5,000; 30 fish, $1,000; 20 fish, $500.


For additional information call Steve Arrison at 501.321.2027.